There is a misconception about the fear of God, but that's where true wisdom begins.
Fearing God
Fear is not always bad. It keeps us alive, it keeps us from hurting ourselves, it keeps us from hurting others, fear makes us take our children or ourselves to the doctor, and it can even keep us from getting food poisoning if something doesn't smell right. Fear keeps former alcoholics away from social gatherings where alcohol may be served, so fear has kept people alive and out of trouble, but it can also become debilitating if it's an irrational fear, however the fear of God is not this kind of fear. It's not the fear of being struck dead or cast into hell because God gives us a choice. Jesus said, "Whoever believes in the Son has eternal life; whoever does not obey the Son shall not see life, but the wrath of God remains on him" (John 3:36). If you reject Christ as your one and only hope, then you have every reason to fear. Jesus said we should "not fear those who kill the body but cannot kill the soul. Rather fear him who can destroy both soul and body in hell" (Matt 10:28). For believers, "There is no fear in love, but perfect love casts out fear. For fear has to do with punishment, and whoever fears has not been perfected in love" (1 John 4:18). Believers fear God, but it's not the fear of judgment. Their sins were placed upon Christ. This fear is a deep, holy, reverential fear and respect for God and His Word. Fearing God means we obey God and His Word. That is the fear of the Lord, and that is where wisdom begins.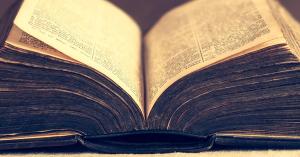 Seeking Wisdom
To have wisdom is to the ability to think and act using past knowledge and life's experiences, and then understanding how these two relate. Wisdom is having a common sense and insight that only time, experience, and education can bring. Based upon this, we can act with confidence in making choices or decisions, and knowing when it is best to avoid certain situations. Most people gain wisdom the hard way…by making mistakes, but these are often the best teachers. If you're faced with an important decision, then pray to God and ask Him for godly wisdom. James tells us that "If any of you lacks wisdom, let him ask God, who gives generously to all without reproach, and it will be given him" (James 1:5). Scripture is full of wisdom. Moses wrote that we are to "Keep them and do them, for that will be your wisdom and your understanding in the sight of the peoples" (Deut 4:6a).
Wisdom
In dozens of places, Scripture tells us that "The fear of the Lord is the beginning of knowledge" (Prov 1:7a), so "the Lord gives wisdom; from his mouth come knowledge and understanding" (Prov 2:6). You will not find such wisdom in the world. In fact, "the wisdom of this world is folly with God. For it is written, "He catches the wise in their craftiness" (1 Cor 1:26). Knowing that true wisdom begins with the fear of God, and then praying for and seeking after wisdom, we can say, "Blessed is the one who finds wisdom, and the one who gets understanding" (Prov 3:13). Wisdom doesn't come with Ph.D.'s but "with the humble is wisdom" (Prov 11:2). If you are seeking godly wisdom, you can do a case study in the wisdom literature. For example, the Book of Proverb and the Book of James is full of godly wisdom.
Holy, Holy, Holy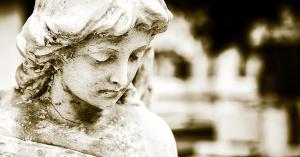 When Isaiah the Prophet had a vision, he "saw the Lord sitting upon a throne, high and lifted up; and the train of his robe filled the temple" (Isaiah 6:1), and "Above him stood the seraphim. Each had six wings: with two he covered his face, and with two he covered his feet, and with two he flew" (Isaiah 6:2). Each of these seraphim called to one another, saying, "Holy, holy, holy is the Lord of hosts; the whole earth is full of his glory" (Isaiah 6:3b). It was after this that "the foundations of the thresholds shook at the voice of him who called, and the house was filled with smoke. And I said: "Woe is me! For I am lost; for I am a man of unclean lips, and I dwell in the midst of a people of unclean lips; for my eyes have seen the King, the Lord of hosts" (Isaiah 6:4-5)! What was Isaiah's reaction? Remember that Isaiah was one of the godliest men on the planet and perhaps Israel's greatest prophet (save for Christ), and yet he regarded himself as a "man of unclean lips." If Isaiah, a holy man of God and a prophet of God could not stand before a holy God, how do we expect to!? Isaiah knew what it was like to fear God, but when he had his encounter with the Living God, he declared, "I'm done," or basically, "I'm toast." Who can stand before God….none but those who have repented and trusted in Christ (2 Cor 5:21). It was only after one of the seraphim's came and took a coal from the altar and touched Isaiah's lips that Isaiah's guilt was taken away and his sin was atoned for. This is a foretaste of our salvation, as it requires a sovereign act of God (Eph 2:1-7).
Conclusion
Unless we receive the very righteousness of Christ, we cannot stand before God. The Day of Judgment will come for all. For those of us who have trusted in Christ, "God has not destined us for wrath, but to obtain salvation through our Lord Jesus Christ" (I Thess 5:9), Who Himself "died for us so that whether we are awake or asleep we might live with him" (1 Thess 5:10). If you have heard the gospel of repentance and faith (Mark 1:14-15) and rejected it time and again, I am sad to say that it is "because of your hard and impenitent heart you are storing up wrath for yourself on the day of wrath when God's righteous judgment will be revealed" (Rom2:5), so I pray that you trust in Christ today…while it is still called "today," and while He can still hear your voice (Prov 27:1; 2 Cor 6:2; Heb 3:15; James 4:13).
Article by Jack Wellman
Jack Wellman is a Pastor and Prison Minister in the State of Kansas. Jack is also a writer at Christian Quotes and Senior Writer at What Christians Want To Know whose mission is to equip, encourage, and energize Christians and to address questions about the believer's daily walk with God and the Bible. You can follow Jack on Google Plus or check out his book Teaching Children the Gospel available on Amazon.
https://www.christianquotes.info/#axzz4u1IN2szo