It's almost impossible to know what's inside of a person, so why are we so quick to judge?
Forgiving Others
John 3:16 is a beautiful verse that speaks of the immeasurable gift that the Father gave of His Son for our forgiveness of sins. Even so, John 3:17 completes this thought since it says, "For God did not send his Son into the world to condemn the world, but in order that the world might be saved through him," so Jesus came not to condemn the world, but to save the world. One of the greatest things about redemption is that we are forgiven by God. He removes our sins as far as the east is from the west (Psalm 103:12). The point is east and west never meet. He didn't come to condemn but to save, even though many believe that's the only reason Jesus came. He casts our sins into the oceans, which is a type of death, but we still love to go fishing for them, including those of others. As far as God is concerned, our sins are forgotten, never to be dealt with again, but its human nature to try and resurrect the sins of others. The irony is that when we fail to forgive others, we are robbing ourselves of health, joy, and happiness. In what is called the Lord's Prayer, we are told to ask for our trespasses to be forgiven just as we are to forgive others there trespasses. The word trespass is simply an old English word that basically relates to sin, so if Jesus came into the world to not condemn the world, then why do so many Christians (and non-believers) condemn others when they don't know what's inside the person. Only God can see what's in a person's heart, but humans, even Christians, tend to judge a book by its cover. We are quick to ask for forgiveness but no always so quick to forgive others. There is something decidedly wrong about this picture.
Forgiving Self
There are times when we even get made at ourselves and cannot forgive ourselves for own mistakes. We are told to love God and to love our neighbor as ourselves, but we sometimes don't love ourselves, and so we sometimes don't forgive ourselves, even though God has. We might be harder on ourselves than anyone else, but if we believe God, we have been cleansed from all unrighteousness (1 John 1:9), and given a new standing before God. The believer has Jesus' very own righteousness (2 Cor 5:21), so why do we have such trouble forgiving ourselves? I think it's a lack of belief. In other words, since God promises to cleanse us from all of our unrighteousness, and there is no more condemnation (Rom 8:1), and we are now at peace with God (Rom 8:1), why are we sometimes not at peace with ourselves? It could be others who keep bringing up the past, but they have no reason to since God has taken our sins away. Jesus told the woman caught in adultery that she was not condemned, but told to "go and sin no more" (John 8:11), but I wonder how many of the Jewish religious leaders still saw that woman later on and still labeled her an adulterer? I wonder how many of us would do the same thing. And what of the man caught in the act of adultery? Why wasn't he brought to Jesus? It's the old double standard, but since Jesus forgave her, and it appears that she forgave herself, her sin should never be brought up again. What God has cleansed, no one has the right to accuse. The Apostle Paul asks, "Who is to condemn? Christ Jesus is the one who died—more than that, who was raised—who is at the right hand of God, who indeed is interceding for us" (Rom 8:34).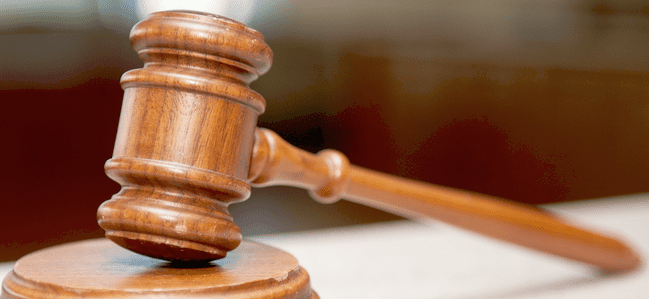 Hypocrites
Many people don't want to go to church because they say it's full of hypocrites. I can tell them that there's always room for one more, and if you find a perfect church, don't join it…you'll run it…just like I would, so there is no such thing as a perfect church, just as there are no perfect people. Clearly, Christians are far from perfect, but they are forgiven, so why do we quickly judge others and often harbor grudges for things they've done?  People may not want to be around those who are judging others, and why would they? If they know you'll judge them, even without having all the facts, why would they ever want to associate with you or with me? If you choose to forgive others and they choose to not forgive you, you at least have met your obligation. You can't make someone forgive you, but you can accept God's forgiveness and move on. Only you can control your decision to forgive yourself and others, but no one has any right to condemn. Not forgiving is an issue of pride and God is known to resist the proud but to give grace to the humble (James 4:6). You cannot be humble and be unforgiving at the same time.
A Book's Cover
Two members of another church were sitting in a beauty parlor they saw the new pastor of the church down the street. They noticed his walk was unsteadily when he into the first floor of a building that was housing a bar. When he came out, he was apparently in no better shape than when he left as he wobbled back to his car and drove off. The two church members could not believe that the new pastor of the church was drunk. Naturally, they had to tell some of the members of that church what they had seen, but it was only then that they find out that the new pastor had cerebral palsy and had difficulty walking. And when it looked like he was going into the bar, he had actually been visiting a prospective member who lived in an apartment upstairs, above the bar. What a great reminder that only God knows the heart (1 Sam 16:7). We can't judge a book without reading it any more than we can judge someone we don't know. We have no idea what's in their heart and so we're in no position to judge.
Conclusion
I have been misjudged a few times and it's not fun, but I've done the same thing to others. One person assumed something about me from the way things looked, but they could not have been more wrong about me. When we judge people, we almost always get it wrong. Only God knows what's inside their heart, and God is the One Who is in a position to judge them. I am not qualified.  He is. I can tell people what the Bible says about certain things and that some things are clearly sin, but even then, I'm telling them what God's Word says and it is really God's Word that is judging them, not me.
Article by Jack Wellman
Jack Wellman is Pastor of the Mulvane Brethren Church in Mulvane Kansas. Jack is a writer at Christian Quotes and also the Senior Writer at What Christians Want To Know whose mission is to equip, encourage, and energize Christians and to address questions about the believer's daily walk with God and the Bible. You can follow Jack on Google Plus or check out his book Teaching Children the Gospel available on Amazon.