The Bible teaches us that wisdom comes from above but it begins with the fear of the Lord, so here is the biblical definition of wisdom in the hopes that you might gain it.
True Wisdom
When I was young, I thought I knew so much more than the rest of the world, and certainly my parents and grandparents, but I found out that the wisdom of mankind is foolishness to God, but a godly wisdom is above all wisdom of this world. The Lord's Word plainly tells us that "The fear of the Lord is the beginning of knowledge; fools despise wisdom and instruction" (Prov 1:7). There is a starting point in finding godly wisdom, and it's the fear of the Lord. For the Christ follower, it isn't a fear of being struck dead or the fear of hell, but a reverential holy fear, respect, and having a high regard for God and His Word. Where there is a deep reverence for God and His Word, you'll find wisdom, but if you still lack wisdom after all this, then do what James tells us: "If any of you lacks wisdom, let him ask God, who gives generously to all without reproach, and it will be given him" (James 1:5). The fact that I asked for godly wisdom when faced with some very difficult decisions resulted in most of them working out well for me. I can't imagine what would've been different if I had not asked!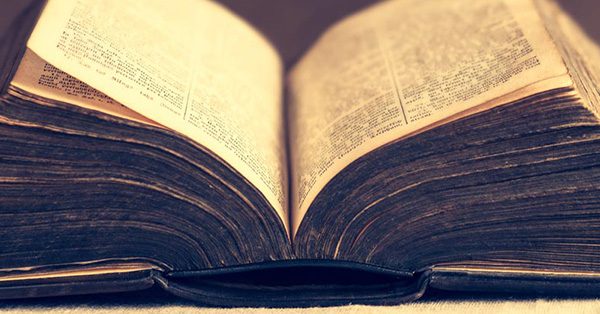 Godly Wisdom
The Bible shows what I have learned from experience, and that is "Wisdom is with the aged, and understanding in length of days. "With God are wisdom and might; he has counsel and understanding" (Job 12:12-13). For me, wisdom came from making some very foolish decisions, however, the more mistakes I made, the more I learned. In my Christian life, I didn't understand that godly "wisdom from above is first pure, then peaceable, gentle, open to reason, full of mercy and good fruits, impartial and sincere" (James 3:17). I was still seeking the wisdom of this world and godly wisdom, but worldly wisdom "is not the wisdom that comes down from above, but is earthly, unspiritual, demonic" (James 3:15). Godly wisdom seems foolish to the world, when in reality, the wisdom of man is foolishness to God. The Apostle Paul put it perfectly, writing that "the foolishness of God is wiser than men, and the weakness of God is stronger than men" (1 Cor 1:25), so "Blessed is the one who finds wisdom, and the one who gets understanding, for the gain from her is better than gain from silver and her profit better than gold" (Prov 3:13-14).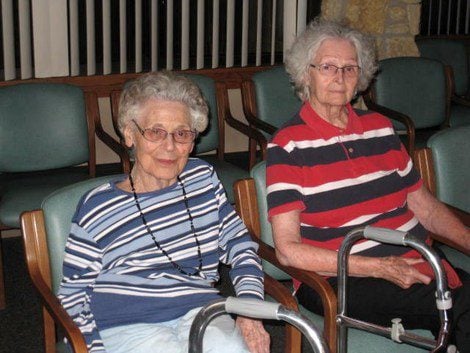 Wise Behavior
Paul tells us in Ephesians 5:15-17 to "Look carefully then how you walk, not as unwise but as wise, making the best use of the time, because the days are evil. Therefore do not be foolish, but understand what the will of the Lord is," since "The way of a fool is right in his own eyes, but a wise man listens to advice" (Prov 12:15). Even being a senior pastor, I need correction, and I get it…from my mentor. He's a disabled pastor who is now retired, but this man has a lot of experience, and the wisdom to go with it. He recommends that we "Listen to advice and accept instruction, that you may gain wisdom in the future" (Prov 19:20). One example is, he knows when to speak, what to speak, or when not to speak at all. Sometimes it's better to say nothing than to say something you'll regret, as "Whoever restrains his words has knowledge, and he who has a cool spirit is a man of understanding. Even a fool who keeps silent is considered wise; when he closes his lips, he is deemed intelligent" (Prov 17:27-28). I would rather be silent on some things than speak and reveal my ignorance publically. When two machinists were talking before Bible study, I could only understand parts of what they were saying, so for me to try and speak to them intelligently about their work would be like a seven year old trying to tell them how to do their job. I knew when to speak…and when to listen, and I've discovered that I only learn things when I'm listening, not when I'm talking.
Conclusion
There is great wisdom in keeping God's law. Of course, striving to obey God or keeping the law won't save us, and we can't keep the law perfectly anyway, but just as I occasionally drift over 65 mph on the interstate, I generally do not speed. I like to obey the speed limit. The consequences of breaking it are just not worth it. Besides, none but Christ could ever keep the law with perfection. He the perfection we need to stand before God. The Apostle Paul writes that it was "For our sake he made him to be sin who knew no sin, so that in him we might become the righteousness of God" (2 Cor 5:21). Even though we are declared righteous before God in Christ, we should still live in obedience to God's commands. I don't mean perfection, because that's not possible for us this side of the veil, but we should "Keep them and do them, for that will be your wisdom and your understanding in the sight of the peoples, who, when they hear all these statutes, will say, 'Surely this great nation is a wise and understanding people" (Deut 4:6). I hope that you'll share these with someone who is also seeking to find the wisdom of God so that they can understand what it is, and how to receive it, so seek the wisdom of God which comes from above to the children of God and for the glory of God. Truly, the wisest decision you'll ever make is to put your trust in Christ. To reject Christ is the most foolish thing a person could ever do because it is their only way to the Father (John 6:44). There is absolutely no other way at all (Acts 4:12). He is "the" truth, "the" life, and "the way," not one of many ways. There is only one way across the Royal Gorge. That sound narrow-minded to you, but at least it is a way, and a way is certainly better than no way.
Article by Jack Wellman
Jack Wellman is Pastor of the Mulvane Brethren Church in Mulvane Kansas. Jack is a writer at Christian Quotes and also the Senior Writer at What Christians Want To Know whose mission is to equip, encourage, and energize Christians and to address questions about the believer's daily walk with God and the Bible. You can follow Jack on Google Plus or check out his book Teaching Children the Gospel available on Amazon.