Today, thousands of prisoners are turning to Christ by different ministries and Bible studies, and many prisoners are being set free while behind bars, so here are some great Bible verses for those who are in prison to study that might be helpful to them.
Remembering
Our church has a prison ministry where we write letters, bring meals to some, do visitation, and provide biblical articles and Bible studies for each individual prisoner that is custom written just for them, but there is no real power in what we do because the real power is in the Word of God, so we use the Word of God and pray for the Spirit of God to create more children of God, and all for the glory of God. Mostly, prisoners are out of sight and out of mind, but that doesn't mean they aren't hurting, and their families aren't hurting. We don't only minister to the prisoners, but to their families as well, so by all means, we must "Remember those who are in prison, as though in prison with them, and those who are mistreated, since you also are in the body" (Heb 13:3). Clearly, the Lord doesn't forget them (Matt 25:36), because we know that "the LORD hears the needy and does not despise his own people who are prisoners" (Psalm 69:33). The way Jesus sees it is when "I was naked and you clothed me, I was sick and you visited me, I was in prison and you came to me" (Matt 25:36). Why? It's because, "as you did it to one of the least of these my brothers, you did it to me" (Matt 25:40). Our mission is closely associated with Jesus' mission while He was here on earth, and that was "To open the eyes that are blind, to bring out the prisoners from the dungeon, from the prison those who sit in darkness" (Isaiah 42:7).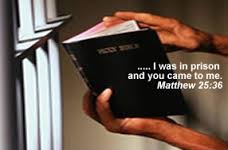 Set Free
When we share the gospel of Jesus Christ, we are not depending on our own strength or convincing arguments but rather, "is the power of God for salvation to everyone who believes, to the Jew first and also to the Greek" (Rom 1:16), so even though "the word of the cross is folly to those who are perishing…to us who are being saved it is the power of God" (1 Cor 1:18), so it is the Lord "Who executes justice for the oppressed, who gives food to the hungry. The LORD sets the prisoners free" (Psalm 146:7), not us, and many are being freed indeed…and in many cases, they are freer than those who are outside of prison walls. Some believers around the world suffer from being imprisoned for their faith and not actually breaking the law, but for those who serve with us, we know that they "had compassion on those in prison, and you joyfully accepted the plundering of your property, since you knew that you yourselves had a better possession and an abiding on" (Heb 10:34). No matter how dark or hopeless they might feel, we can say for sure that "For those who love God all things work together for good, for those who are called according to his purpose" (Rom 8:28). Just as Joseph was unfairly thrown into prison, many are being imprisoned around the world for no more reason that trusting in Christ, but like Joseph, they realize that even though it was "meant evil against me, but God meant it for good, to bring it about that many people should be kept alive, as they are today" (Gen 50:20).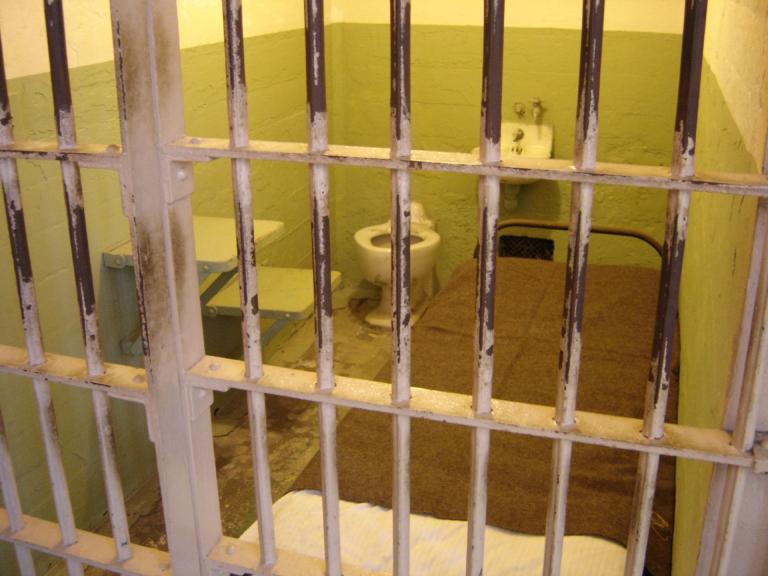 Called
Not many people have been called into a prison ministry, comparatively speaking, and our church's prison ministry was not what we had planned…it just happened as God opened door after door to the prisons so we can walk in and preach the gospel. That allows us to fulfill what Isaiah the Prophet wrote about what Christ's mission would be, where "the Spirit of the Lord GOD is upon me, because the LORD has anointed me to bring good news to the poor; he has sent me to bind up the brokenhearted, to proclaim liberty to the captives, and the opening of the prison to those who are bound" (Isaiah 61:1). Jesus quoted Isaiah when He said, "The Spirit of the Lord is upon me, because he has anointed me to proclaim good news to the poor. He has sent me to proclaim liberty to the captives and recovering of sight to the blind, to set at liberty those who are oppressed" (Luke 1:18). When we receive letters from these prisoners, it's as if we "Let the groans of the prisoners come before [us, and we pray] according to your great power, preserve those doomed to die" (Psalm 79:11).
Conclusion
Even though we minister to prisoners, we also teach Romans 13, which among other things, says to "Let every person be subject to the governing authorities. For there is no authority except from God, and those that exist have been instituted by God. Therefore whoever resists the authorities resists what God has appointed, and those who resist will incur judgment" (Rom 13:1-2). It's not as if these guards and law enforcement authorities were placed there by accident, but rather they are "God's servant for your good. But if you do wrong, be afraid, for he does not bear the sword in vain. For he is the servant of God, an avenger who carries out God's wrath on the wrongdoer. Therefore one must be in subjection, not only to avoid God's wrath but also for the sake of conscience" (Rom 13:4-5). Most of us can only imagine what it's like to live behind prison walls, so if you know someone who is, why not send these Bible verses for those in prison to study…and give them hope, as only God's Word can do.
Article by Jack Wellman
Jack Wellman is Pastor of the Mulvane Brethren Church in Mulvane Kansas. Jack is a writer at Christian Quotes and also the Senior Writer at What Christians Want To Know whose mission is to equip, encourage, and energize Christians and to address questions about the believer's daily walk with God and the Bible. You can follow Jack on Google Plus or check out his book Teaching Children the Gospel available on Amazon.