What is your contentment in life based upon? Whatever it is, that determines your contentment in life.
Circumstances
The Apostle Paul gives us the command to "Do all things without grumbling or disputing" (Phil 2:14), in order "that you may be blameless and innocent, children of God without blemish in the midst of a crooked and twisted generation, among whom you shine as lights in the world" (Phil 2:15), but why would Paul tie in our contentment with being blameless or innocent before God? Maybe it's because when we grumble about things, we're actually grumbling against God. If anyone had a reason to grumble, it would have been Paul. Paul was stoned, beaten, whipped, imprisoned, and faced hunger, thirst, cold, and heat. He had his life threatened several times, yet Paul's contentment was in Christ. Paul understood that we can choose to live in two tents in this life; the tent of discontentment or the tent of contentment, and one's a lot nicer to live in than the other. Paul had poured out his life as a drink offering (Phil 2:17), but there is no record anywhere in Scripture where Paul ever grumbled or complained about it. Near the end of his life, knowing he was about to pass into glory, he wrote, "I am already being poured out as a drink offering, and the time of my departure has come. I have fought the good fight, I have finished the race, I have kept the faith" (2nd Tim 3:6-7). Paul didn't base his contentment upon circumstances or things, and good thing too because there were few good circumstances for Paul, but it didn't matter. His contentment was in Christ and not in circumstances.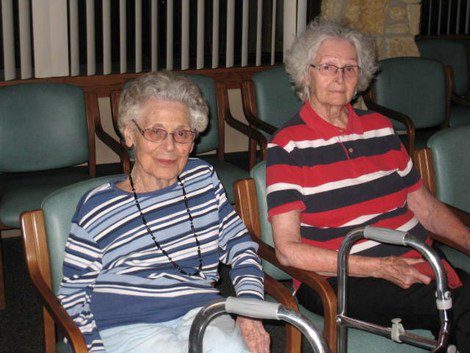 Grumbling
What have you ever grumbled about, even to yourself? The ancient Israelites certainly had short-term memory lapses because at one time, they were crying out in anguish under the harsh hand of the Egyptian taskmasters, but shortly after they were freed, they grumbled against Moses and Aaron. They were more interested in short-term gratification rather than long-term sanctification. We are at risk of the same thing if we don't think ahead to the coming Promised Land (Rev 21:1-4; 22). The nation of Israel wasn't living for the end of their journey but only living in the moment. That's why "the whole congregation of the people of Israel grumbled against Moses and Aaron in the wilderness" (Ex 16:2), and said to Moses and Aaron, "Would that we had died by the hand of the LORD in the land of Egypt, when we sat by the meat pots and ate bread to the full, for you have brought us out into this wilderness to kill this whole assembly with hunger" (Ex 16:3). If God had not intervened more than once, Israel would have stoned Moses to death. Even Moses interceded on behalf of the ungrateful nation, so Moses didn't base his contentment on Israel's grumbling or being in the Wilderness, but on the preservation of God's chosen people. Moses was not living for instant gratification or short-term pleasures in this life because "when he was grown up, refused to be called the son of Pharaoh's daughter, choosing rather to be mistreated with the people of God than to enjoy the fleeting pleasures of sin. He considered the reproach of Christ greater wealth than the treasures of Egypt, for he was looking to the reward" (Heb 11:24-26). Sin is pleasurable, yes, but it is fleeting, and if not repented of, it pays back more than it gives.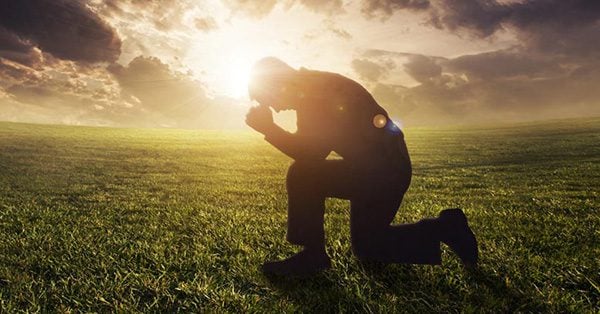 Implications
Grumbling is not a minor infraction to God, because when Israel grumbled against Moses and Aaron, they were grumbling against God's appointed leaders. That means that they had actually grumbled against God Himself (Ex 16:8). As I remember, that did not end well for thousands of them (1 Cor 10:10). On one occasion, it got so bad that Israel "grumbled against Moses and against Aaron, saying, "You have killed the people of the Lord" (Num 16:41). That is a very cruel thing to say to Moses and Aaron, but again, even if it was said to them, it was grumbling before God because God had placed them in those positions of authority. My old track coach was such an encourager, but when I actually won a race for the high school track team, he was silent. I didn't understand it, so I asked him, "Did you see the race?" He said, "Yes, I saw it, but knew you could win it so you did just what I expected you to do." My contentment was apparently not based on winning the race but in hearing accolades from the track coach. My contentment rested in the wrong place…and our contentment can easily be based upon the wrong things too. That's not good unless that Person is Christ. If we are content in Christ, we are content with our circumstances. We don't base our contentment in things or circumstances but in God. Things can be replaced, but people? No!
Conclusion
One man who had just trusted in Christ ended up losing everything he had. He had lost his family, his job, and finally, his home. He had lost everything except the clothes on his back, but what happened to him is amazing. He realized that he'd lost all that he had, but he had gained everything there was in Christ. He knew he had all he needed…he had Jesus Christ, and that relationship can never be taken from him. He is not living for today but for eternity. He lives with the end in mind to help him endure the present. Maybe I should strive to do the same thing…live every day with the eager expectation that Jesus could return at any moment. Then the mountains of problems that we all face will vanish into thin air. When Jesus comes, bam!, problems solved!
Article by Jack Wellman
Jack Wellman is Pastor of the Mulvane Brethren Church in Mulvane Kansas. Jack is a writer at Christian Quotes and also the Senior Writer at What Christians Want To Know whose mission is to equip, encourage, and energize Christians and to address questions about the believer's daily walk with God and the Bible. You can follow Jack on Google Plus or check out his book Teaching Children the Gospel available on Amazon.