The Bible mentions mercy frequently. What are some of the more profound Bible verses about mercy? What Bible verses are your favorites when it talks about mercy?
Mercy Defined
You've probably heard mercy as not getting what we truly deserve. In other words, if God was not merciful, we would receive the full measure of His wrath because we've all broken God's law. The only time when God was not merciful was when Jesus was on the cross. That's when the entire wrath of God was poured out on Him for what should have been poured out on us. Webster defines mercy as compassion or forbearance shown, especially to an offender…showing leniency. Jesus said, "Go and learn what this means, 'I desire mercy, and not sacrifice.' For I came not to call the righteous, but sinners" (Matt 9:13). Jesus was saying this to the Pharisees because they had scorned Him for eating with tax collectors and sinners, but they completely missed the point. Jesus was a friend of sinners but an enemy to those who were "religious" or self-righteous. He came to save that which was lost and not to those who believed that they were already righteous. There is more hope for a murderer than one who thinks that they don't need the forgiveness of God because they're already "good." That's contrary to biblical teaching (Rom 3:10-12, 23). Somehow they thought their works were a sufficient sacrifice to God. They didn't believe they needed God's mercy, but how wrong they were. They not only needed His mercy, but they should have focused more on mercy than sacrifice. The Pharisees weren't merciful to sinners, and later, they showed no mercy to Jesus at Calvary.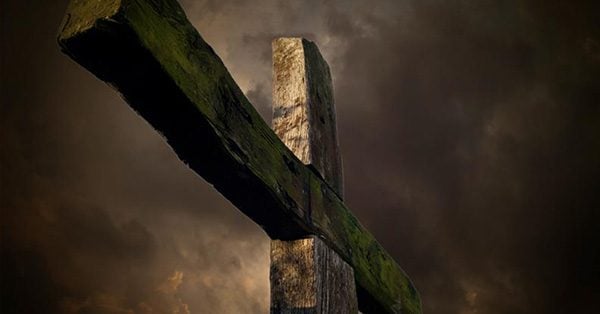 Mercy Shown
Jesus spoke about mercy in the Beatitudes, saying, "Blessed are the merciful, for they shall receive mercy" (Matt 5:7), so what does it mean to be merciful to others? Jude wrote that we are to "have mercy on those who doubt; save others by snatching them out of the fire; to others show mercy with fear, hating even the garment stained by the flesh" (Jude 1:22-23), and Jude appears to be writing this in the context of persevering in the faith because he contrasts the gospel presentation of mercy with one of fear. If one has not trusted in Christ, then God is angry at the sinner every day (Psalm 7:11). Even now His wrath is being stored up against that Day (Rom 2:5-6), but it is God's wrath that makes God's mercy relevant. Even in the Old Testament, God said that "the LORD your God is gracious and merciful and will not turn away his face from you, if you return to him" (2 Chron 30:9). Return in this context means to repent and turn away from their sin (idolatry) and turn to God and place their trust in Him. This is why we're told to "Be merciful, even as your Father is merciful" (Luke 6:36), but what does that look like? It means to "Love your enemies, do good to those who hate you, bless those who curse you, pray for those who abuse you" (Luke 6:27-28). If we really understood just how merciful God has been to us, then I believe we would be more merciful to those who hate us and persecute us. Why? Because God first loved us; even when we were still sinners; Jesus died for us while we were still His enemies (Rom 5:6-10). What a powerful display of the mercy of God. He didn't wait for us to believe in Him and then die for us. No, He died for ungodly, wicked enemies before they were even born (us!).
Mercy Received
The author of Hebrews writes, "Let us therefore come boldly to the throne of grace, that we may obtain mercy, and find grace to help in time of need" (Heb 4:16). The psalmist adds, "For you, Lord, are good, and ready to forgive; and plenteous in mercy to all them that call on you" (Psalm 86:5). If you were a convicted criminal and headed to jail, you probably wouldn't receive any mercy from the judge, but God's mercy is called "plenteous" and available to "all that call on" upon Him. He is "good, and ready to forgive," which is what mercy is all about. Receiving God's mercy means that someday we can enter the presence of God because we now have the righteousness of Christ (2 Cor 5:21). When Moses sought to see the glory of God, "The LORD passed before him and proclaimed, "The LORD, the LORD, a God merciful and gracious, slow to anger, and abounding in steadfast love and faithfulness, keeping steadfast love for thousands, forgiving iniquity and transgression and sin, but who will by no means clear the guilty…" (Ex 34:6-7a).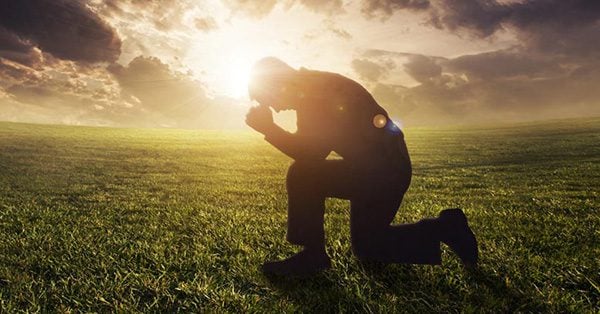 Forms of Mercy
Discipline might not seem like a form of mercy but Nehemiah wrote about the time in which Judah had fallen into idolatry and was then taken into captivity. Reflecting on that, he wrote, "But after they had rest they did evil again before you, and you abandoned them to the hand of their enemies, so that they had dominion over them. Yet when they turned and cried to you, you heard from heaven, and many times you delivered them according to your mercies" (Neh 9:28). God is still delivering people from their bondage, but it's the bondage that sin has on them and the captivity that it brings (Rom 6:6), so He is still hearing their cries and having mercy upon all who would call upon Him. Trials often bring us to our knees, and as a loving father disciplines his own children, so God chastens every child of His (Heb 12:6). God's discipline is actually part of His mercy because if He never disciplined us it would mean that He really didn't care about us. Parents discipline their children so they won't hurt themselves, and surely that's done in love, so David had it right in writing, "It is good for me that I was afflicted, that I might learn your statutes" (Psalm 119:71).
Conclusion
One man told the Christian sitting next to him that he didn't need God's forgiveness because he was no longer a sinner. If that man felt that way, wouldn't his view of God's mercy be skewed? On the other hand, if we knew that our sins offended a holy God, and that this man who claimed he wasn't a sinner, but probably sinned before his feet hit the floor this morning (like all of us), saw no need to confess. He thought, "If I'm not a sinner, what do I have to confess," so that Christian asked him if he was married. The man said yes, so he asked the "sinless" man, "What if you hurt your wife in some way? Would you feel it's unnecessary to confess it and apologize for it? Since you're already married and have a relationship with your wife, does this mean you don't have to apologize anymore?" The Apostle John wrote, "If we say we have no sin, we deceive ourselves, and the truth is not in us" (1 John 1:8), and "If we say we have not sinned, we make him a liar, and his word is not in us" (1 John 1:10), so if we say we're no longer sinners, then one of us is lying, and it isn't God.
Article by Jack Wellman
Jack Wellman is Pastor of the Mulvane Brethren Church in Mulvane Kansas. Jack is a writer at Christian Quotes and also the Senior Writer at What Christians Want To Know whose mission is to equip, encourage, and energize Christians and to address questions about the believer's daily walk with God and the Bible. You can follow Jack on Google Plus or check out his book Teaching Children the Gospel available on Amazon.