Paul says we should work out our own salvation, so does this mean we're saved by our own works?
Salvation
Jesus Christ introduced the gospel by saying, "The time is fulfilled, and the kingdom of God is at hand; repent and believe in the gospel" (Mark 1:15), so apparently, repentance and faith are two sides of the same coin that allow us to receive eternal life, and this is received only through Jesus Christ (John 6:44; Acts 4:12). Salvation is not by works or trying really hard, but it is only "by grace you have been saved through faith. And this is not your own doing; it is the gift of God" (Eph 2:8). Clearly, "it is not [our] own doing," but it is from being born again or born from above (John 3:3-7), so this is a free "gift of God." If you receive presents on your birthday, can you really say you deserved them because you had everything to do with when and where you were born? Of course not. In the same way, we cannot take credit for a gift that's been given to us, so all glory goes to God alone because we are not saved by doing. It is "not a result of works, so that no one may boast" (Eph 2:9). If it were, we might always be plagued by doubts about whether we had ever done enough works to save ourselves, but we know that if we offer our works to God as part of our salvation, God considers them as nothing more than filthy rags (Isaiah 64:6). We must trust in Christ. Jesus said that is the only works we can do to be saved (John 6:29). That does not mean we won't have works, because works will be a natural byproduct of the Spirit of God's work in us (James 2:14-25).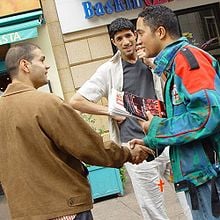 Works and Salvation
James wrote that, "faith by itself, if it is not accompanied by action, is dead" (James 2:17), and that makes perfect sense because we do good works out of our salvation, but not for our salvation, so what works do we mean? They are the works that God has sovereignly placed before us (Matt 25:35-36; Eph 2:10). It's not enough to say you believe in Jesus because "Even the demons believe that—and shudder" (James 2:19b). If you say you believe but have no works, then you've just qualified to become a demon because demons believe in Christ, but the only works they have are evil. We are saved by faith alone but not by a faith that stands alone. It is our "reasonable service" (Rom 12:2) that accompanies salvation. Jesus said, "By this my Father is glorified, that you bear much fruit and so prove to be my disciples" (John 15:8). Bearing fruit proves whether someone is Jesus' disciple, but they don't bear their own fruit out of the soil of humanity, but rather from the Spirit of God. Jesus said, "Abide in me, and I in you. As the branch cannot bear fruit by itself, unless it abides in the vine, neither can you, unless you abide in me" (John 15:4), meaning, "apart from me you can do nothing" (John 15:5b). And the last time I checked, "nothing" is not even a little "something."
Work it Out
The Apostle Paul wrote that "even as you have always obeyed, not only in my presence, but now much more in my absence, work out your own salvation with fear and trembling" (Phil 2:12), but if we're not saved by self-effort or works, why does Paul say, "work out your own salvation," and to do that "with fear and trembling?" Many have interpreted this as meaning we must work with God and cooperate with His Spirit in trying to become more like Christ and striving to sin less, although never being sinless in this life. It is a progressive sanctification that God works in us through His Spirit, but also through His Word and through His Son. These three all agree. We do not get saved only to become the "frozen chosen." One man said that there are already too many pew potatoes in the church. The lost rarely come to the church so the church must go to the lost (Matt 28:18-20).
Resisting the Devil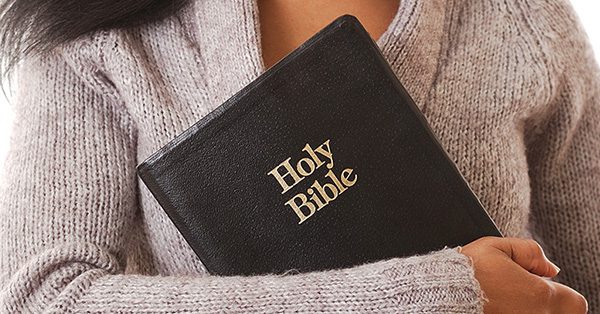 Working out our own salvation also means working with God's Spirit as we strive to resist the Devil and submit to God, so the Devil will flee from us (James 4:7). We can only do anything through Christ (Phil 4:13), but thankfully, "it is God who works in you, both to will and to work for his good pleasure" (Phil 2:13). We are to work out our own salvation, but God's Spirit will help us. I believe that also means we are not called to work out other people's salvation. We have enough to work on with ourselves! We can help others in their walk with Christ, but we cannot get them saved. They must work it out themselves, but never in isolation though (Heb 10:24-25). We can share the Word of God with them and pray for the Spirit of God to illuminate the Son of God, but that's all the work we can do to save others. For us, it is about us submitting to God, having a daily intake of the Word of God, keeping constant contact with God through prayer, and yielding to the Spirit's prompting to follow through on God's will. God is the One working in us, but He needs our cooperation.
Conclusion
If you are still working on "you," then welcome to the club. We must work out our own salvation, and it's not easy. That's why we must do it with "fear and trembling." The word "fear" is more about having a reverence or deep respect for the Word of God and the God of the Word. The word "trembling" has more to do with being in a state of humility and submission. Even Paul came to the Church at Corinth with "weakness and fear, and with much trembling" (1 Cor 2:3) because he was responsible for teaching them the oracles of God, so we work with God's Spirit in become more Christ-like, but we do good works which God has laid out before us to do, or when we come across an opportunity. That's when we know we're in the will of God. Now the question is, "Will we do them?"
Article by Jack Wellman
Jack Wellman is Pastor of the Mulvane Brethren Church in Mulvane Kansas. Jack is a writer at Christian Quotes and also the Senior Writer at What Christians Want To Know whose mission is to equip, encourage, and energize Christians and to address questions about the believer's daily walk with God and the Bible. You can follow Jack on Google Plus or check out his book Teaching Children the Gospel available on Amazon.