A lot of people are living through hard times right now…maybe even you, so to help you (or them) get through this crisis, lay hold of these enduring Bible verses.
Philippians 1:6 And I am sure of this, that he who began a good work in you will bring it to completion at the day of Jesus Christ.
I'm not sure I could finish what God has started in me because I keep falling, however, this promise of God (Phil 1:6) tells me that it is God Who began the good work in me…and it is God Who "will bring it to completion at the day of Jesus Christ." What God begins, God completes. He sought me, He bought me, and then He taught me. I'd hate to think that God started it in me, only to have me finish it, however, it's somewhat like I did years ago when I walked my son across the street to school. I never told him, "I'll take your hand but you have to hold on as best as you can," but rather it was, "I've got a firm grip on your hand and I'll make sure you make it to the other side." God began it…God will finish it.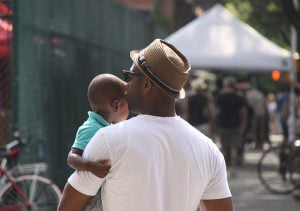 Second Timothy 1:12 But I am not ashamed, for I know whom I have believed, and I am convinced that he is able to guard until that day what has been entrusted to me.
Many who profess Christ may be ashamed to do it in public, but not the Apostle Paul or most of the early believers, but in this last letter of Paul's, we see that He still has the same confidence that he had years before (Phil 1:6). He still knows the enduring Word and that all the precious promises of God will never fail. Knowing whom He has believed in (Jesus Christ), He is utterly convinced that God "is able to guard until that day what has been entrusted to me." There are no surprise endings to God. God is sovereign over all and where man rules…God overrules.
1 Peter 1:6-7 In this you rejoice, though now for a little while, if necessary, you have been grieved by various trials, so that the tested genuineness of your faith—more precious than gold that perishes though it is tested by fire—may be found to result in praise and glory and honor at the revelation of Jesus Christ.
What was it that the Apostle Peter said that they were rejoicing over? It was that God "has caused us to be born again to a living hope through the resurrection of Jesus Christ from the dead" (1 Pet 1:3), and it is "to an inheritance that is imperishable, undefiled, and unfading, kept in heaven for you" (1 Pet 1:4). If it's kept in heaven for you, it's not possible it can be lost. Remember, it's "imperishable, undefiled, and unfading," and it's being held "in heaven for you who by God's power are being guarded through faith for a salvation ready to be revealed in the last time" (1 Pet 1:4c-5). If we understand that we are being kept by God in heaven, and guarded by God's power, we can better endure the present times. A faith that's not tested cannot be trusted, and trials test our faith. James wrote, "Blessed is the man who remains steadfast under trial, for when he has stood the test he will receive the crown of life, which God has promised to those who love him" (James 1:12).
Psalm 34:17 When the righteous cry for help, the LORD hears and delivers them out of all their troubles.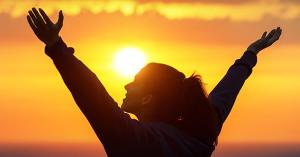 When there is nothing more you can do, all you can do is cry out to God, and maybe that's what God was waiting for in the first place. That takes humility and an admission that we cannot solve this on our own (whatever "this" is). Those who are righteous are made righteous only through Christ Who became sin for us so that we might receive the necessary righteous to be saved (2 Cor 5:21), and the right to "cry for help," but the righteous also know that "the Lord hears and delivers them out of all their troubles." I can't count the number of times when I or someone else I know had their backs against the wall, but in time, looking back, we see that God was faithful and delivered us out of it all. It wasn't always immediate, and sometimes it was painful, but all of that's turned out for the good. I know this was for the glory of God because when deliverance came, God received the glory by our praising Him with our lips! We glorify Jesus' Name when our prayers are answered. His Name is glorified because that is the Name by which we pray, so again, God says, "call upon me in the day of trouble; I will deliver you, and you shall glorify me" (Psalm 50:15). Call upon God. He delivers you. You glorify Him. This is how we can "Count it all joy, my brothers, when you meet trials of various kinds, for you know that the testing of your faith produces steadfastness" (James 1:2-3).
Conclusion
It's easy so just give up, but God never gives up on us so we must remain faithful, even in hard times, so I hope these Bible verses have helped solidify your faith, and if so, why not share these with someone else who might need a spiritual boost from the Word of God. We should thank God that "He has delivered us from the domain of darkness and transferred us to the kingdom of his beloved Son, in whom we have redemption, the forgiveness of sins" (Col 1:13-14). Notice that the deliverance from the dark domain is past tense ("He has"), but also praise Him that "He will guard the feet of his faithful ones" (1 Sam 2:9a). We can rest in the knowledge "that the Lord your God is God, the faithful God who keeps covenant and steadfast love with those who love him and keep his commandments, to a thousand generations" (Deut 7:9). As we live our life through various struggles, we must take the eternal perspective "that the sufferings of this present time are not worth comparing with the glory that is to be revealed to us" (Rom 8:28). Are you in trouble? God says, "Call upon me in the day of trouble; I will deliver you, and you shall glorify me" (Psalm 50:15), because you know that God "will sustain you to the end, guiltless in the day of our Lord Jesus Christ" (1 Cor 1:8). He's got your hand…not the other way around (John 10:28-29).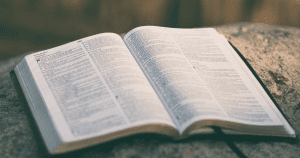 Article by Jack Wellman
Jack Wellman is Pastor of the Mulvane Brethren Church in Mulvane Kansas. Jack is a writer at Christian Quotes and also the Senior Writer at What Christians Want To Know whose mission is to equip, encourage, and energize Christians and to address questions about the believer's daily walk with God and the Bible. You can follow Jack on Google Plus or check out his book Teaching Children the Gospel available on Amazon.