Here are some great Bible verses you can use to launch your new year in 2019.
2 Corinthians 5:17 Therefore, if anyone is in Christ, he is a new creation. The old has passed away; behold, the new has come.
If you have trusted in Christ, then you are a new creation in Christ and ready for anything that comes your way in the new year. The old things have passed away, like a sinful lifestyle and sexual immorality, and now the new has come and the Spirit of God has taken residence in us.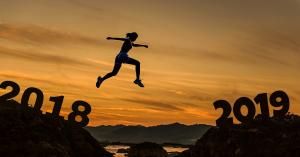 Isaiah 43:18-19 Remember not the former things, nor consider the things of old. Behold, I am doing a new thing; now it springs forth, do you not perceive it? I will make a way in the wilderness and rivers in the desert.
If you try to forget something in the past, you can't do it because you're thinking of it, but Isaiah the Prophet tells us to not remember the former things of our past and dwell on the "new thing" that God has done in us and will yet do in the coming kingdom. He will always "make a way," even if it's "in the wilderness" or "the desert."
Romans 13:11-12 Besides this you know the time, that the hour has come for you to wake from sleep. For salvation is nearer to us now than when we first believed. The night is far gone; the day is at hand. So then let us cast off the works of darkness and put on the armor of light.
The Apostle Paul and the rest of the early church lived with an expectation that Jesus' return would be soon, so they always wrote with a sense of urgency, and why not? He could come back this year or even before you finish reading this. Either way, we know the day of salvation and the appearance of Christ is growing closer with each passing day. I hope that compels us to live a holier life, knowing He could appear at any moment, and none of us wants to shrink back in shame at His appearing (1 John 2:28), although I suspect many will.
Hebrews 10:24-25 And let us consider how to stir up one another to love and good works, not neglecting to meet together, as is the habit of some, but encouraging one another, and all the more as you see the Day drawing near.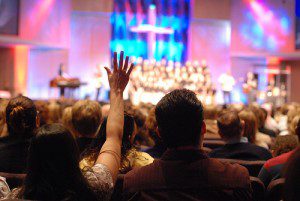 If you have one log in the fireplace, it will usually go out, but if you add another log or two, soon the fire starts to burn hot, so we too should stir up one another like stirring up a campfire. A single coal in a bar-b-que grill would quickly die out by itself, but if others are surrounding it, it glows red hot like the rest, and that's why we must not neglect the assembling of ourselves. Even more so "as you see the Day drawing near."
Jeremiah 29:11 For I know the plans I have for you, declares the LORD, plans for welfare and not for evil, to give you a future and a hope.
Even though this was written about Israel and written to them to give them a hope for the future, the application for us is true too. God does have a plan for us and it is for us to grow in the grace and knowledge of our Lord Jesus Christ (2 Pet 3:18). That means grow in His Word. If we are in Christ, we most assuredly have "a future and a hope."
Psalm 118:24 This is the day that the Lord has made; let us rejoice and be glad in it.
One lady we see in the nursing home says this is her favorite verse. She tells me that it's because at her age, every day is a gift. I love that! Rejoice that God has given us another day of His blessings and common grace, and let's "be glad in it" this new day and new year.
Philippians 3:13-14 Brothers, I do not consider that I have made it my own. But one thing I do: forgetting what lies behind and straining forward to what lies ahead, I press on toward the goal for the prize of the upward call of God in Christ Jesus.
Pressing forward means you're not looking back at what's behind but "straining forward to what lies ahead." The goal for all of us is to press on "toward the goal for the prize of the upward call of God in Christ Jesus." Even Paul didn't rest on his laurels. He knew he had not yet arrived, as we all must admit.
Proverbs 3:5-6 Trust in the LORD with all your heart, and do not lean on your own understanding. In all your ways acknowledge him, and he will make straight your paths.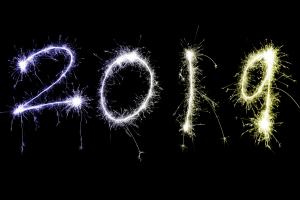 The straight and narrow path is through Christ alone (Acts 4:12), but that path's degree of difficulty depends much upon whether we "acknowledge" God in all our ways. If we give God the glory and not lean upon our own human understanding, only then will God "make straight [our] paths."
Ephesians 4:22-24 To put off your old self, which belongs to your former manner of life and is corrupt through deceitful desires, and to be renewed in the spirit of your minds, and to put on the new self, created after the likeness of God in true righteousness and holiness.
This all sounds great, but we'll need a little help to live in righteousness and holiness, but Jesus is just the One to help us! It is only through Him that can we do anything (John 15:5), because He alone can strengthen us (Phil 4:13), so we can do all things through Jesus' strength, but we can nothing at all without Him, and "nothing" is not a little "something." That's a great lesson for us all.
Romans 8:28 And we know that for those who love God all things work together for good, for those who are called according to his purpose.
God's purpose may not always look like things are working "together for our good," but that's why we need to see things through the eyes of faith. We know all things are working together and that all these things are for our ultimate good, but it may not always look like it. Trust Him anyway.
Ecclesiastes 3:11 He has made everything beautiful in its time. Also, he has put eternity into man's heart, yet so that he cannot find out what God has done from the beginning to the end.
Everything that is created is for God's glory (Psalm 19:1-2, 115:1), including us! You and I were also created to glorify God. Or course we can't know the end from the beginning, but at least we know the very end when we will finally see the face of God (Rev 21:3, 22:4). For now, it's like trying to see through a dark glass (1 Cor 13:12).
Philippians 4:6 Do not be anxious about anything, but in everything by prayer and supplication with thanksgiving let your requests be made known to God.
Anxiety is a destroyer of faith. It will consume our trust until we are anxious about everything. The solution is to bring "everything by prayer and supplication" to God and "let your requests be made known" to Him. If we don't ask, we won't receive (James 4:2-3). It's as simple as that.
Conclusion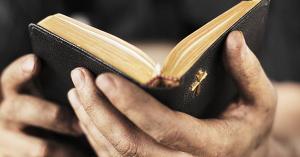 Proverbs 16:9 tells us that "The heart of man plans his way, but the Lord establishes his steps," so why not read more of the Word of God this year because those who are in the Word of God have their steps more firmly established. That's because they see more of the path. I would rather have the Lord establish my steps than the ways that a "man plans." I tried that. It doesn't work well. Anyway, Happy New Year from Christian Crier to all our readers, and may God richly bless you all in 2019.
Article by Jack Wellman
Jack Wellman is Pastor of the Mulvane Brethren Church in Mulvane Kansas. Jack is a writer at Christian Quotes and also the Senior Writer at What Christians Want To Know whose mission is to equip, encourage, and energize Christians and to address questions about the believer's daily walk with God and the Bible. You can follow Jack on Google Plus or check out his book Teaching Children the Gospel available on Amazon.