It seems we are the hardest person to forgive, so here's how you can enter a new year with zero regrets.
Have the Funeral
One of our most widely used phrases when people can't forget for forgive their past is to "Have the funeral." Bury the past, and move on from what you can't change. Living with regret about something you've done in years past, or even recently, does absolutely nothing to change it. All that serves to do is to ruin the present. The Word of God promises us that "If we confess our sins, he is faithful and just to forgive us our sins and to cleanse us from all unrighteousness" (1 John 1:9). We have God's word on it that "as far as the east is from the west, so far does he remove our transgressions from us" (Psalm 103:12). Why is it that we ask for forgiveness over and over again for the same sin or sins? Maybe we're thinking that it's just too bad to forgive, so maybe the problem is, we've never forgiven ourselves for what God has cleansed. That means that our standards of forgiveness are even higher than Gods, and we know that's wrong. The Word of God says that it was "For our sake he made him to be sin who knew no sin, so that in him we might become the righteousness of God" (2 Cor 5:21), and what God has justified (Rom 8:30), the Apostle Paul asks the Christians in Rome (and us!), "Who shall bring any charge against God's elect? It is God who justifies" (Rom 8:33). "Who is to condemn? Christ Jesus is the one who died" for us (Rom 8:34a), and so "Who shall separate us from the love of Christ" (Rom 8:335a)? That "who" is no one (Rom 8:38-39), as no one and nothing can separate us from God, so why do we sometimes still feel separated from God? It may be that we've not forgiven what God has, and that could be in us and in others.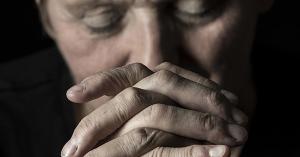 Forgiving Others
Many tell me that it's easier to forgive others than it is to forgive themselves, but even if that's true, we still must forgive others. You shouldn't enter into a new year with unresolved conflict. Make it right…even if you're not in the wrong. Scripture tells us to "Be kind to one another, tenderhearted, forgiving one another, as God in Christ forgave you" (Eph 4:32). We must be "forgiving one another," but it doesn't say, "But only if they forgive me first." This verse has no addendum to it, nor do the others. Remember at one time we were ungodly, wicked enemies of God (Rom 5:6-10), yet Christ died for us while completely unworthy and totally undeserving. Since that is true, we must forgive others since our sins against God are infinitely more than we could ever sin against others. We can pay our debt to others, but we cannot pay our own debt to God. That takes the precious blood of the Lamb of God. We were ransomed by "the precious blood of Christ, like that of a lamb without blemish or spot" (1 Pet 1:19), so how is it right that we refuse forgive others…including ourselves? What God has justified, no one can condemn. We can and must apologize when we offend people (and we will!) as we would hope they would us, but even if they don't, we can't hold an offense against someone and come to God in prayer. Jesus commands us to "leave your gift there before the altar and go. First be reconciled to your brother, and then come and offer your gift" (Matt 5:24). Imagine how God feels when we come to Him for forgiveness, but refuse to forgive others? Assuredly, He is not pleased with that.
Choose Forgiveness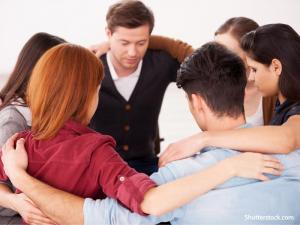 When we choose to forgive others, we are choosing to be like God who forgave us of our sins…even though we didn't deserve it. If you depend on feelings, or when you feel like forgiving someone, then it's not going to happen. We must forgive others whether we feel like it or not. Clearly Jesus did not depend on feelings in the Garden of Gethsemane (Matt 28:36-44), but He knew He must do the will of the Father, and it is the will of the Father that we forgive one another and be "bearing with one another and, if one has a complaint against another, forgiving each other; as the Lord has forgiven you, so you also must forgive" (Col 3:13). Of course, it's not easy but we should treat everyone "with all humility and gentleness, with patience, bearing with one another in love" (Eph 4:2). One man said, "A little agitation gets the laundry clean." A natural pearl is formed by a parasite (not the supposed grain of sand) as the oyster produces a fluid (called 'nacre') that coats the irritant, and after layer upon layer is applied, in time a precious pearl is formed…all from an invader, a parasite, who didn't belong there! God uses evil for good (Gen 50:20; John 3:16), so even the tiny (or not) irritations of life can help us learn how to choose to forgive others. It is hoped that in the process, a precious, godly character that is pleasing in God's sight is formed.
Conclusion
The last thing we want to do is drag some old baggage into a new year. Let 2019 be more freeing by choosing to forgive ourselves and choosing to forgive others. Forgiveness is a choice and not a feeling. God choose to forgive us, so must decide to live with no regrets and choose to be a forgiving person, and that includes forgiving yourself. Only then can you drop off all the baggage of 2018 and ride first class into 2019.
Article by Jack Wellman
Jack Wellman is Pastor of the Mulvane Brethren Church in Mulvane Kansas. Jack is a writer at Christian Quotes and also the Senior Writer at What Christians Want To Know whose mission is to equip, encourage, and energize Christians and to address questions about the believer's daily walk with God and the Bible. You can follow Jack on Google Plus or check out his book Teaching Children the Gospel available on Amazon.