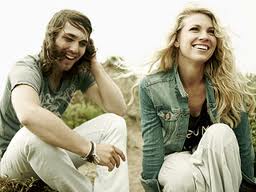 Harmony in modern music – as in modern life – can sometimes be elusive. Thankfully, there are artists like Jack and White (aka Jack Matranga and Brooke White) for whom harmony comes naturally. Though they're in their twenties, their vocal blends and music are reminiscent of classic acts like the Everly Brothers or the Mamas and the Papas – but with a modern twist.
Based on an interview of the pair by music journalist Ashley-Jayne Osborn, the harmony produced in Jack and White's songwriting and duets seems like a natural outgrowth of their personalities. Osborne writes, "It is nearly midnight, and Brooke and Jack have had some setbacks today. Their flight was delayed three hours, and as soon as they arrived here in Rexburg, they hit the ground running. They had three events to attend. They are tired but don't complain about it once. Rather, they are down-to-earth and radiant. They meet every fan who wants to meet them, taking photo after photo and cracking jokes in the process. Brooke is dazzling, her blonde hair framing her face in a curly mane, and her smile lighting up her whole face. Jack is silly and kind, enthusiastic when meeting each person who comes up to the table and laughing often. They absolutely adore their fans, and it's completely obvious."
I had the opportunity to meet Brooke a couple of years ago when she was at Barnes and Noble in New York promoting her solo album, "High Hopes and Heartbreak," and can attest that she makes her fans feel like family – especially the ones who brought their kids along because they loved her on "American Idol." She has that "x factor" that allows her to genuinely connect with fans, and now it sounds like she's found a musical partner in Jack who has that same gift.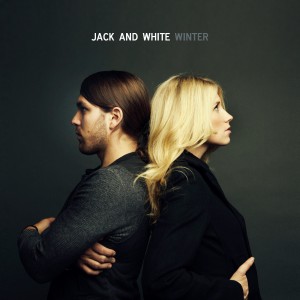 That connection, however, wouldn't mean much if
Jack and White
didn't also have the musical chops to create great songs. They definitely did that on their debut EP, "Gemini," and continue the trend on their latest one, "Winter." One of my favorites from "Gemini" is the catchy and upbeat "Double Trouble" which also has a retro video to go with it (see below). But in addition to the fun songs, they also do well on more serious tracks like "Telephone Games" or "Night After Night" which both deal with relationships gone awry. Using harmonies to sing about heartbreak reflects the fact that there is healing beyond the troubles.
Jack and White are currently working on an EP of cover songs before they take some time off because Brooke and her husband, Dave, are having their first baby in May. In the meantime, if you're a sucker for great melodies and harmonies that are both current and a throwback to the best sounds of a bygone era, be sure to give Jack and White a try.
(Check out "Double Trouble" and "Night After Night" below. To hear my 2010 interview with Brooke White, click here.)