Christopher Closeup Podcast – Guests: Kara Eschbach and Janet Sahm, Part 2
A few years ago, country superstar Martina McBride had a hit with her power anthem "This One's for the Girls." The song addressed women of all ages, starting with the lyrics, "This one's for all you girls about thirteen. / High school can be so rough, can be so mean. / Hold onto your innocence. / Stand your ground when everybody's givin' in."
The next verse continues, "This is for all you girls about 25, / In little apartments just trying to get by. / Livin' on dreams and spaghettios. / Wondering where your life is gonna go. / This one's for the girls / Who've ever had a broken heart, / Who've wished upon a shooting star. / You're beautiful the way you are. / This one's for the girls."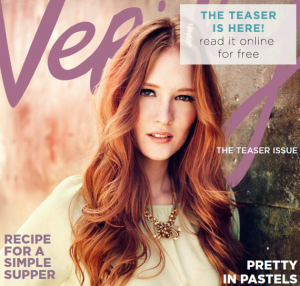 That's the song that came to mind when I was preparing for my interview with Kara Eschbach and Janet Sahm, co-founders of the brand new women's magazine Verily, which is written and produced by real women for real women.
Last week, I featured Part 1 of my podcast with Kara and Janet along with an article about them and their work. Today, I'm posting Part 2 of the podcast and, like Part 1, it's a wide-ranging conversation that covers God, entrepreneurism, Downton Abbey, the downside of believing in soulmates, and more.
I can't say I'm overly familiar with women's magazines, but I do see them on the newsstand and in the supermarket. Most of the headlines seem primarily geared toward two topics: losing weight and having sex – as if those two goals defined women. During our interview, Kara pointed out that one of the problems in our culture is that women are often encouraged to make a choice between two polar opposites: either exploiting their bodies or suppressing their femininity.
Verily, on the other hand, offers a third way. It provides a well-rounded look at modern women who are three-dimensional human beings with a wide variety of interests, experiences, and life situations – women who possess an inherent, God-given dignity and beauty that is expressed outwardly, but that stems from who they are on the inside.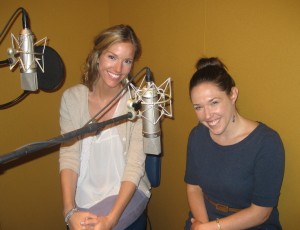 That magazine is a credit to Kara and Janet who I would consider a new breed of rebel. Now, I know you're probably looking at the picture of them to the left here and thinking, "They don't look like rebels. No leather jackets. No pink hair. No nose rings." That's true. But rebels are people who follow a different road than the culture tells them to, especially when the culture's messages are damaging. As we pointed out last time, 70% of young women who read women's magazines for three minutes feel worse about themselves afterwards.
With that prevailing truth, we need somebody to change the conversation and turn things in a new direction, which is exactly what Kara and Janet (and all their editors and contributors) at Verily are doing. So I'm sticking with my rebel analogy. Kara and Janet are smart, savvy, stylish, socially-conscious, spiritually grounded, semi-gluten-free rebels.
You can hear them for yourselves in the podcast below – as well as follow Verily's blog, Facebook and Twitter. After all, this one's for the girls.
Christopher Closeup Podcast – Guests: Kara Eschbach and Janet Sahm, Part 2