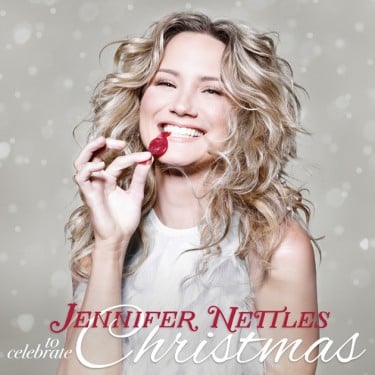 "It's important to be able to enjoy and be entertained by stories of faith, stories of miracles, stories of people rallying and coming together."
So says country music superstar Jennifer Nettles about her role in the NBC TV movie "Dolly Parton's Christmas of Many Colors: Circle of Love," (Nov. 30, 9E) in which she reprises her role as Parton's mom Avie Lee.
The first movie in the series, based on the hit song "Coat of Many Colors," drew blockbuster ratings and went on to win a Christopher Award. The new movie continues the story of the Parton family's life in the Smoky Mountains of Tennessee, struggling to make ends meet with a family of nine, but always having more than enough love to go around.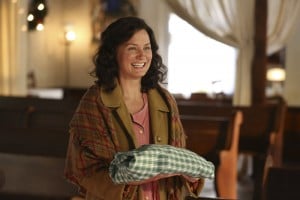 Nettles excels in her role as Avie Lee, whose heart, spirit and faith keep the family together. In fact, it's the celebration of faith and family that made "Coat of Many Colors" such a success, and the sequel aims to provide more of the same.
In one instance, Nettles sings a song called "Circle of Love," which Dolly wrote especially for this movie. Nettles loved its message so much that she put it on her own recently released album "To Celebrate Christmas." Its lyrics include:
Circle of love, halo of light
When Jesus was born, on that Christmas night
And, oh, what a night! That Holy night was
When Bethlehem glowed in the circle of love

God sent his Son, His great gift to us
Salvation for all, He loved us that much
We honour and praise that gift from above
He holds all of us in the Circle of Love
The faith of the Parton family is something to which Nettles can relate, being that she grew up attending Carver Baptist Church in Douglas Georgia. During a "Christopher Closeup" interview, she told me, "I was lucky enough to have a wonderful opportunity, with my family, in growing up in the church and that faith-based community. I grew up in a really small town. The church was a big center of support for each other in times of celebration and in times of need. For me, that has always served, I think, as a wonderful example of what family and community can mean."
It's that support that Nettles has relied on in times of personal struggle and when faced with questions about what to believe. She said, "When I need to reach out and check myself on things that might feel like a question of faith, I have a wonderful support [system] to help me there and come back on track. For the most part, while I've had struggles and challenges in that way, there hasn't been anything, so to speak, that would make me question what is that small still voice within. I know that I am a child of God, and I am always cared for and protected in that way."
That grounding in faith has made Nettles appreciative of the blessings in her life, especially all the people that contributed to her becoming the award-winning lead singer of the band Sugarland and now a successful solo artist and actress.
She recalled, "My mother was always super-supportive of me, not only emotionally, but also literally by carting me around to all the different lessons and performances and community theater and rotary events and 4-H club events and everything else that I would be doing, to give me the chance and opportunity to continue to practice my craft and to develop it and learn as a musician and as a singer. Then, I had some wonderful teachers and also choir directors. For example, my children's choir director at church was the first person who really pointed out to my mom and said, 'Look, I really think Jennifer has a gift and you should encourage her to take piano lessons.' My mom listened and took note of that. Kudos to her for being aware of her child and also for wanting me to do what I love."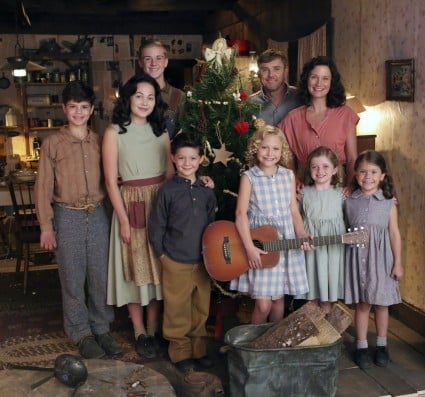 Nettles brings that love and support to her role as Avie Lee Parton, a role influenced not only by Dolly's real-life mom, but her own: "I have a beautiful, strong, southern mother, and I have always known that I was loved by her. She's super affectionate, very sweet, very kind, but also no nonsense when she needed to be. Myself, being a mother now, I really love that part of Avie Lee and, of course, I love her relationship with her whole family."
"Christmas of Many Colors" further explores Dolly's discovery of her musical talent and the encouragement she received along the way from her family and community. In addition, Nettles also noted the story includes a "Gift of the Magi" element in which Dolly's dad and the kids try to save enough money to give Avie Lee a proper wedding ring.
Despite her hectic career, Nettles continues to rely on her spiritual roots to keep her moving in the right direction. She concludes, "For me, it has a wonderful impact to get still, to listen to that small still voice, to take time to meditate in prayer. As you're moving around a whole lot, sometimes it's hard to hear that little voice, until it has to scream. Sometimes it has to scream for me! I would prefer to be able to hear it when it is that small still voice and to have that sensitivity in that way. I think getting still and being still is the best way to do that."
("Dolly Parton's Christmas of Many Colors: Circle of Love" premieres on NBC Wednesday Nov. 30 at 9pm Eastern. To listen to my full interview with Jennifer Nettles, click on the podcast link):

Stay in touch! Like The Christophers on Facebook: