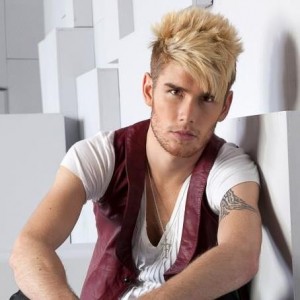 There's a short list of people who can say that Steven Tyler, Jennifer Lopez and Randy Jackson were instruments of God's grace in their lives, but Colton Dixon is one of them. No wonder the singer who appeared on Season 11 of American Idol refused to keep quiet about his Christian faith when show producers warned him that being overtly religious could hurt him with fans and Idol voters.
Dixon first tried out for American Idol's 10th season, but got cut before the live shows. The only reason he attended the Season 11 auditions was to offer moral support to his sister, Schyler, who wanted to give it a shot. When she auditioned, Tyler, Lopez and Jackson discovered that she was Colton's sister. They remembered him and asked him to audition too.
After being rejected the year before, Colton felt reluctant to put himself out there again. He auditioned anyway, however, and this time made it all the way through to the live shows. He ultimately finished in seventh place, took part in the American Idol tour over the summer, and has now released two hit songs – "Never Gone" and "You Are" – for a Contemporary Christian Music album to be released in January 2013. In light of the unexpected turn of events this past year brought him, Colton told me on Christopher Closeup, "That's God's way of showing you how big and powerful His plan is over yours."
Prayer, says Colton, was a part of his Idol journey from the beginning, noting that he was "blessed to be on a season where there were many believers." He became especially close with the eventual winner of American Idol, Phillip Phillips, saying, "We would pray before and after every show, just let God do His thing and step out of the way."
At one point, the show's producers offered a general warning to the contestants that religious or political comments, tweets or Facebook posts might harm them with viewers. Colton said, "I remember hearing that and thinking, 'I'll watch out for the political tweets, but…the faith-based stuff is coming.' And it did. That's the only reason I was there…It was amazing to see God work and use us as tools on a TV show in front of 20 million people."
During the Idol summer tour, Colton was especially moved by fans who told him they admired his overt Christianity: "Whenever you stand for something, it's so cool to see people's reaction…I had that opportunity during the tour to connect with fans on a completely new level. It's the most reassuring thing to hear that God has used me to bring someone else to Christ or to renew their faith. It would make me smile every time."
At the same time, the admiration of all those fans was difficult to deal with because it had the potential to give Colton a big ego. He used to wonder how Tim Tebow dealt with all the attention without getting a swelled head. Now Colton found himself in a similar situation. It was his reliance on Scripture that kept him from getting carried away with himself.
Before appearing on Idol, Colton and his sister were part of a Christian rock band called Messenger – and his fans are now known as Messengers. That word is especially important to the young artist. He says, "I went with Messenger because of the verse John 13:16, 'No servant is greater than his master, nor is a messenger greater than the one who sent him.' It keeps things in perspective. Whenever I would walk out to that crowd, I would realize God is so much greater than I could ever be. I'm just here to share His word. So if He can use me to lead you to Him, great. That kept things in check for me and kept me grounded."
As much as Colton wants to be a witness for Christ, he admits he falls short sometimes so people should be wary of putting too much faith in him: "I think what outsiders looking in on us have to realize is that you're not following us; you're following a guy named Jesus. We're not perfect and we're never going to be. We're trying just like everyone else. We're trying to welcome people with open arms, so that's what I try and tell people who are Christians. There's always someone watching, so you always have to be on your 'A' game no matter where you're at."
Colton finds that community and fellowship play a major role in keeping his faith alive and on the right track. And he notes that missing church during his time on the show and tour has had a negative impact on his life. He explains, "I see [God] most whenever I see Him working in someone else…It's other people that are going toward the same goal that you are, so they make it that much easier. And there's something physical about it – you can actually lean on them and ask them how they're doing in their walk and compare notes and see what they've done that's worked or vice versa…It's been a while since I've been able to go to my own church, and I can tell! There's something about being with a community of believers worshipping God that renews your faith and recharges you every weekend. After two months of not having that, I need to get my tail back to church. I'm making time for that on Sundays."
Along with making time for God, Colton is focusing full bore on building a career in the Christian music industry. I told him that that during my interview with former Idol contestant Brooke White, she compared her experience on the show to a helicopter flying you up to the top of a mountain, letting you look at the beauty around you, then flying you back down and saying, "If you want to get back to the top, you'll have to climb it yourself." Colton loved the analogy and insisted he is ready for whatever climb awaits him. And that climb doesn't just include a career as a singer, but also as a songwriter.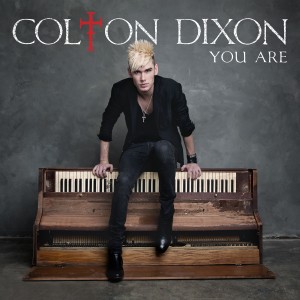 On his latest single (to be released on his birthday, Oct. 19) "You Are," which he wrote with some friends, Colton says, "We wanted to bring together an anthem for people who've been broken. I'm one of those people. We're all one of those people. We've all gone through something that has broken us down, but I personally love realizing that I'm broken because that gives room for God to work and for God to fill you up with His love."
His first solo hit, "Never Gone," also has a strong spiritual message: "I think the best way to describe [it] is to use the metaphor of a kid. He's going to bed and his Dad turns the lights off. He sits there scared of the dark. Then he wants to turn the lights back on to make sure that everything is where it needs to be, Like that little kid, we're still immature in our faith. God throws us into a situation where the lights are off and we're left wondering, 'Okay God, when are you going to show up – and are You still there?' We go through something hard and it's almost like God has left. I don't know why we think that. This song is saying that God has never left. He even went to the most extreme He could, and told us that He would never, ever leave us. It's a beautiful picture and I think it's something we need to hear."
Colton knows the road ahead won't always be easy, but he remains a person of hope. He says, "God promised us a brighter future. That's always given me hope for a better tomorrow. A lot of my songs are about that: holding on until the morning because it brings light. It's knowing that God's promise is something better."
To listen to my full interview with Colton Dixon, click on the podcast link:
Christopher Closeup Podcast – Guest: Colton Dixon