Nineteen-year-old Private First Class Brian Moquin Jr. joined the Army after struggling with a heroin addiction prompted by his father's own drug problem. Moquin originally tried heroin because he "wanted to see why my father loved it more than he loved me."
Sergeant Patrick Lybert, age 28, was so devoted to his special needs brother, Noah, that he swore he would only marry a woman who was equally willing to welcome him into their home when their mother died someday.
First Lieutenant Ben Keating, the 27-year-old son of Baptist ministers, believed in being a servant leader to his platoon because he wanted to follow Jesus' leadership model. He was so invested in his faith that he brought a Latin copy of St. Augustine's "Confessions" with him to Afghanistan.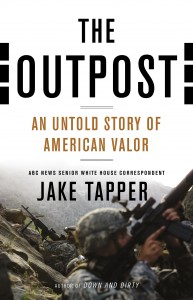 Those are just three of the many American troops from the 3rd Squadron, 71st Cavalry Regiment (3-71 Cav) whose stories are told in the new book "The Outpost: An Untold Story of American Valor" by ABC News Senior White House correspondent Jake Tapper.
In the summer of 2006, the Army decided to build a small outpost in the largely-unexplored Nuristan Province of Afghanistan, which shared a border with Pakistan. The goal was to stop Taliban fighters and their multitudes of weapons from crossing into Afghanistan. Also on the agenda was to befriend the locals and invest in their communities so they would come to see the Americans as a positive force in their lives. Though the soldiers made every effort to bring this goal to fruition, their good intentions didn't lead to simple resolutions.
Tapper points out that this was a province "mythically untamed." In his 1888 novella "The Man Who Would Be King," author Rudyard Kipling described it by saying, "You'll be cut to pieces before you're 50 miles across the Border…The people are utter brutes, and even if you reached them you couldn't do anything."
The other major problem was that the outpost would be situated in the worst possible location: the deepest part of a valley surrounded by three mountains that could, at any time, "be filled with people who wanted to kill those stationed there." That led one intelligence analyst to nickname the project the "Custer Combat Outpost."
With poor, sometimes-impassable roads and minimal space for helicopters to fly in supplies or re-enforcements, more than one person noted that this was "a really bad idea."
Plans, however, proceeded anyway, and this is the story Tapper recreates with meticulously-researched detail. It's not the kind of detail that can be dry and tiresome like some old history books. Instead, it allows us to witness life and battle and death in Afghanistan through a soldier's eyes, mind and spirit.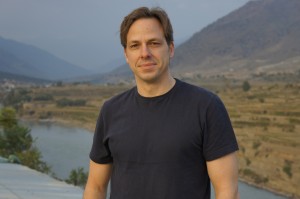 In profiling the various troops and their commanders, Tapper always finds just the right personality traits and stories about their backgrounds, allowing readers to respect them and relate to them. He often manages this in the space of a few short paragraphs, which is a testament to his own reporter's intuition and his heart for the individuals whose lives he's sharing with the world.
For instance, the aforementioned Private First Class Moquin, who struggled with drug abuse, found a new life in the Army. Writing to his mother, he said, "I haven't been a good person to many people and I regret a lot of the things I've done. But I finally found a place for me. I love it here more than anything. I've wanted to get away for so long, I was trapped in my own misery and selfishness. I've grown up a lot here, and I'm going to try my damn hardest to make you proud of me."
Of course, that heart and relatability is also what makes "The Outpost" a difficult read. When some of these soldiers get killed, you feel the loss. This isn't the glorified or sanitized violence we often see in movies or TV shows. This is the real deal, and it can be painful to read. But it should be read nevertheless because all the troops – those who survived and those who didn't – deserve to have their heroism and sacrifice recognized and honored. While stories about troops who misbehave or break the law often get maximum exposure in the news, the majority perform their duties nobly and well.
At the same time, "The Outpost" doesn't downplay the harsh realities that the troops face in Afghanistan, or the mental, emotional and spiritual anguish it caused. From armed insurgents who send small children to stand in front of them to prevent the Americans from shooting – to soldiers under fire helplessly watching a brother-in-arms painfully bleed out after getting hit in the legs by a rocket-propelled grenade, the horrors of modern warfare are ever-present.
Even an optimist like Keating came to doubt the results of the mission after making little progress in the area. Writing to his father about a local terrorist militia, he said, "I think we are going to dismantle this organization. But one thing we're still a little slow on the uptake about is that in this tribal culture, another group will replace them. A group that is just as vulnerable to greed, infighting and murder as the last. We can change the faces and names, [but] we will never change the values and the vision for the future that these people have spent five thousand years developing, perfecting and perpetuating through their common law, religion and teaching."
The moral quandaries of war are also a force to be dealt with. In one instance, an 11-year-old boy is killed by U.S. mortars that were fired at terrorists. Unknown to the U.S. troops, the boy had been walking his cow in the area when he was hit. Collateral damage.
Captain Matt Gooding, who approved the mortar shelling, took the news hard: "It was his first experience, albeit indirect, of killing a civilian, and while he knew that Able Troop had fully abided by the Rules of Engagement, the child's death still upset him…Indeed, the grief he felt was as powerful as it might have been if he'd killed one of his own children's classmates, or if he'd run over the boy himself with his car."
On the other hand, the troops who carried out the mortar attack said they felt no remorse. "They'd been attacked," Tapper writes, "and they'd returned fire. It was as simple as that. The bad guys were the ones responsible for the kid's death." While that might sound cold-blooded to those of us reading it in the comfort and safety of our homes, keep in mind that these soldiers were under unrelenting pressure that they could be killed every minute of every day. When you're constantly fighting for your own life, you start to minimize the importance of others. That doesn't make it right, but it does make it human.
"The Outpost" is an alternately exhilarating, heartbreaking and maddening book – maddening because some of the poor decisions made by military superiors or those in Washington cost good soldiers their lives.
But ultimately, "The Outpost" is about the troops themselves. It's war through their eyes and in their words. And it's a testament to the fact that the brave men and women who serve and sacrifice for the United States deserve our appreciation. As First Lieutenant Keating writes in a letter to his father, "I am continually rewarded when I see eighteen-year-old boys bear up under pressure and carry themselves with the newfound pride of men. They fully understand that they are the face of America in the world."