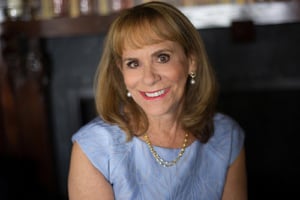 Laura Schroff could have easily ignored the 11-year-old boy begging for spare change on the streets of New York City, but there was something compelling about his words, "I am hungry."
A God-given instinct prompted her to offer to buy him lunch. It was an instinct she could have ignored – and that she might not have even noticed had her mind been too wrapped up in other matters at the time. But she did stop that day in 1986 and took young Maurice Mazyck for a bite to eat at McDonald's. That act of kindness changed both their lives and launched a friendship that continues to this day.
Laura shared that story in her 2011 New York Times Best-Selling memoir "An Invisible Thread," and the 2015 children's book "An Invisible Thread Christmas Story," both of which went on to win Christopher Awards. More than that, those books resulted in many people sending Laura their own stories about acts of kindness through her website. Now, she is sharing many of them with the world in her latest book, "Angels on Earth: Inspiring Stories of Fate, Friendship, and the Power of Connections," co-authored with Alex Tresniowski.
During an interview on "Christopher Closeup," Laura and I discussed several of those stories, beginning with that of Dru Sanchez (photo left), a mother from Tucson, Arizona, who was out shopping one day when she noticed a young woman with three children. She could tell this family was on a tight budget because the boy kept typing numbers into a calculator and they would then put food back on the shelf if it was too expensive.
"In that moment," said Laura, "Dru remembered what it was like many years ago when she was a struggling mom, and she thought, 'You know what? I can make a difference.' So Dru went and bought a gift card, and brought it over to this young woman. And what she received in return was this extraordinary gift that she never could have anticipated:" hugs from the woman and her children. "And what's interesting about that story and all of the stories in 'Angels on Earth' is that it's not just the receiver that is receiving the gift. In many cases, it's the person who actually is giving the gift that gets so much back in return."
Laura also discovered that it's not just the people who give out of their abundance who are willing to make a difference. "Sometimes," she said, "it is the people who have the least who are willing to give the most." As an example, there's the story of Angie Hawk, a widow who was living in poverty.
Laura explained, "In Angie Hawk's situation, she was homeless and then she was living in a rundown place. Yet she opened up her home during the day to people who were homeless and gave them hot coffee because during the day, they had no place to go. So here was someone who had so little and yet she was willing to open up her home for people who were homeless."
Another story about someone opening up their home was another standout because it involved a friend of Laura's who had never told her about this aspect of her life.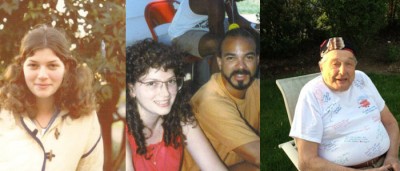 Laura recalled, "Linda DeCarlo and I worked together at People magazine. When we would have lunch, we, for the most part, talked about business. It wasn't until 'An Invisible Thread' came out that Linda sent me her story. And I was so shocked, because I never could have imagined that Linda had had this very difficult life. At 17 years old, her stepfather threw her out. It was a cold, wintry day, and she rode her bicycle to the only place she knew where to go: her friend Cynthia's home. Cynthia's father, Irving, who was also living on a very tight budget, put his hand on her shoulder and invited her into their home. She lived there for over a year. He could have just as easily taken her to the police station or taken her to a shelter, but instead he opened up his home and his heart and his family to Linda."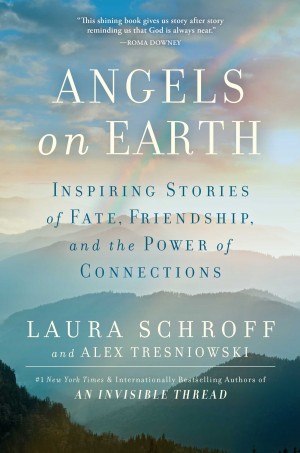 Laura hopes that in reading the stories in "Angels on Earth," people will be inspired and recognize the power of simple acts of kindness: "When you reach out and you touch another person, sometimes you see that immediate impact. But in the case of Dru Sanchez, she really doesn't know the impact that she had. But the likelihood is that this woman and her three children will never forget this kindness."
Laura also believes that the people she's written about offer us a much-needed reminder in our often dark and cynical world. She concluded, "There is so much goodness in our world, and we need to stop and celebrate [that]!…Research shows that kindness is contagious. The more you do it, the more you want to do it. And when you incorporate kindness into your daily life – something as simple as saying 'good morning' to someone in your elevator or saying 'thank you' to the person who's helped package your groceries – when you start to incorporate those small acts of kindness, you'll see that you're going to live a happier, more purposeful life."
(To listen to my full interview with Laura Schroff, click on the podcast link):