Today we're highlighting the top three winners in The Christophers' 24th Annual Poster Contest for High School Students. Each year, students – grades 9 through 12 – are invited to create a poster that visually interprets the theme, "You Can Make a Difference." This year's contest drew over 1,000 entries from high schools across the United States and around the world. Students employed a wide range of media in their submissions, including photography, computer art and drawing.
The first prize of $1,000 was awarded to Alexandria L. Wood, a senior at McCann Technical High School in North Adams, Massachusetts. Her entry was a personal photograph of her classmate, Brittany, who has Down Syndrome. In this picture, a joyful Brittany is surrounded by her fellow cheerleaders. Wood stated in a personal note to The Christophers: "I believe some people were put on this earth to make a difference, and my classmate Brittany is definitely one of those people. She shows us that if you try, anything is possible."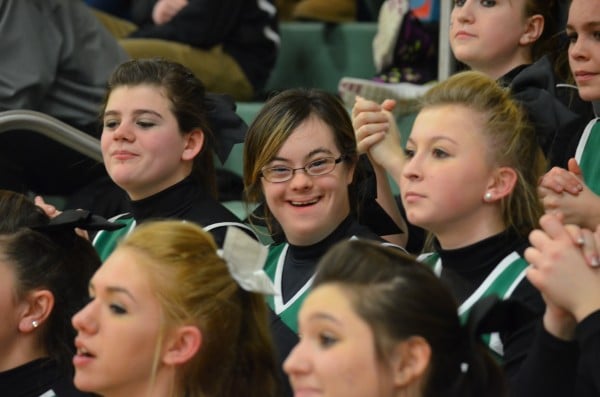 Christian Elia, a junior at the Academy for the Arts, Science and Technology in Myrtle Beach, South Carolina, took home the second prize of $500. Christian's entry depicts two young boys, one black and one white, holding hands as they leave school. The Christophers' Youth Coordinator Sarah E. Holinski states, "Elia's picture captures the purest aspect of youthful camaraderie, free from all prejudices, taking only simple pleasure in the company of the other."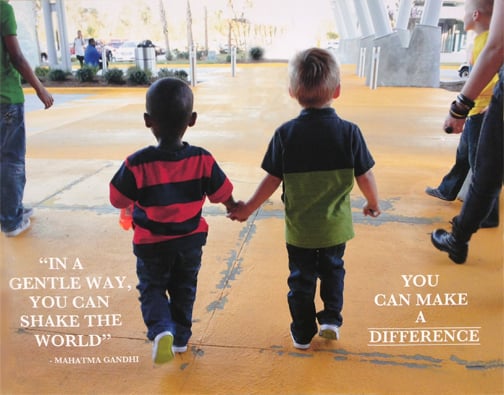 Payton Hale, a senior at Briar Woods High School in Ashburn, Virginia, presents three different snapshots on her third place poster. They feature Hale herself using American Sign Language (ASL) to teach a child how to sign three different words: help, teach, and love. This note we received from Payton's proud grandmother tells the backstory of the poster:
"My granddaughter, Payton Hale, is the third place winner in your contest for 2014. ASL means so much to her. She has been studying ASL since she was a third-grader, attending College for Kids in Florida, and has decided to study this as her college major so that she can help others to come out of the silence. When Payton's dad was transferred to Virginia while she was in middle school, her first friend was a young lady whose mother was deaf. Payton was the only one of this friend's friends who could converse with her mom. Therefore, for the first time, her friend could have someone over for a sleepover or just to hang out, who could "talk to mom just like anybody else's mom" – or so she would say over and over to Payton.

"The publicity that Payton has received due to her poster has opened many doors for her to continue her ability to help others. This summer she will be helping a deaf student with Down's Syndrome from another high school in Virginia. The goal of this contact won't be "teaching" as such, but will be to create a normal summer for a young girl who is facing many challenges as she matures toward high school graduation."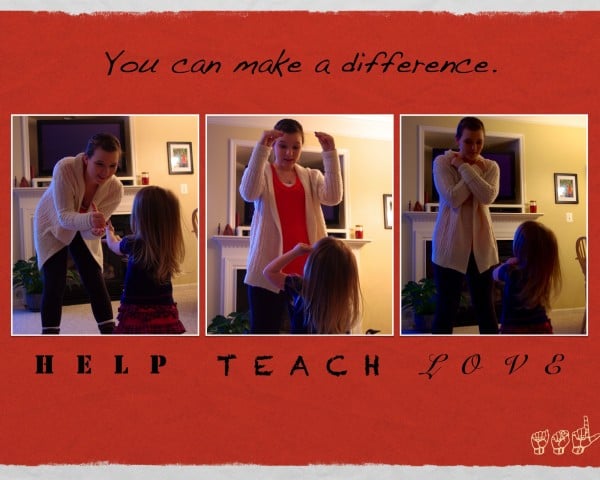 Congratulations to all our winners!