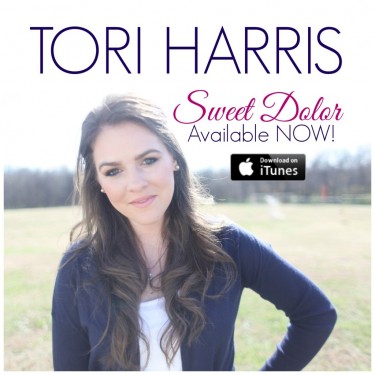 For 25-year-old singer-songwriter Tori Harris, attending a Baptist University was the best thing that ever happened to her Catholic faith.
Though she grew up attending Catholic school and seeing her parents as models of the faith, Harris acknowledged during a recent interview on "Christopher Closeup" that she embraced Catholicism more intentionally in college because of the challenging questions posed by her professors. Admitting that she didn't want to just "blindly believe something," Tori confronted the rationality of her belief in God. She found that the worldview presented by Christianity in general – and Catholicism in particular – seemed the most truthful and consistent.
Reflecting on her college years, Tori said, "Going into a Baptist environment, there's such a historical conflict and friction between the two faith identities. It was a time in my life where I was being asked really hard questions, and had to take ownership and step up…And it was a boon to my friends, too. The discussions that we had were really fruitful, though we don't all agree theologically on which expression of Christianity that we identify with. My closest friends are Southern Baptists, so there's definitely disagreement there. But at the same time, we've never had more respect for each other. And there's a great love and devotion on both sides for the pursuit of truth."
Hearts Once Stone, But Now Made Flesh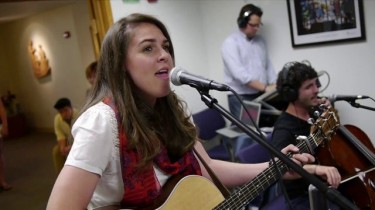 Tori has chosen to pursue and share that truth through a music career that takes her around the country to speak and perform at LifeTeen camps, parish conferences, and colleges. Her first album, "Adoremus," debuted in the iTunes US Top 100 Gospel Chart – and now her second album, "Sweet Dolor," is geared to reach audiences with new messages of faith and hope.
Though the words "sweet" and "dolor" (translation: suffering) may seem incompatible at first, Tori noted that they've been vital to her own growth as a person and an artist. By facing her fears and carrying her cross, she's learned to trust God with everything, which can make the suffering she experiences on the road to transformation seem "redemptive and sweet."
Tori offers a concrete example when discussing the song "Hearts Once Stone," (highlighted in the podcast below), which integrates poetic, theologically-rich lyrics with the musical influences of Mumford and Sons and Phillip Phillips.
Though Tori conveys a good-humored, infectiously joyful personality that doesn't suggest she could ever have a stony heart, she revealed that the lyrics are somewhat autobiographical. Before making the decision to quit her "safe job and radically pursue music," she went to an Adoration Chapel to pray for guidance.
She recalled, "I'd ask myself in prayer, 'Tori, what are your heart's deepest desires?' I couldn't think of a single answer of what I wanted to do or who I wanted to be. That was an instance where my heart was stony and I was unable to peer into it, and to know what God was placing on it. So I was crying in the Adoration Chapel – I cry a lot – and I said, 'Jesus, please, in Your tender mercy, unveil a piece of my own heart to me so that I know what Your will for my life is.'"
Jesus responded to that humble petition, moving Tori toward pursuing a music career. A few months later, she was on a flight reading a poem by Sister Genevieve Glen, OSB, in Magnificat, which included the line "Hearts once stone, but now made flesh." She realized that her own heart had been transformed, so she used that refrain in her song.
Fields of Gold
The most painful experience of Tori's life in recent years was the death of her friend Melanie from cancer. After she received the devastating news, she cried out to God, demanding consolation.
She said, "The image that I got, that consoled my heart, was Christ in the Eucharist, Christ at His throne in heaven – this knowledge that wherever Christ is in the Eucharist, so are all the Seraphim that surround the throne, so are all the angels in heaven, and so are all the saints of the past and the present, meaning, so was my friend Melanie. So this song, 'Fields of Gold,' I'm talking about being at Mass and closing my eyes in prayer, and knowing in a spiritual sense, that there we are, in the Book of Revelations. We're dancing in this field of barley, we're feasting on the hidden manna which is the Eucharist. We're around the throne of God. The song is talking about how, even in death, we're still not separated from those that we love because heaven does exist. It's something that we…can experience in the Mass."
The song
"King of Kings"
builds on that idea because it was inspired by the part of the Mass where everyone sings "Holy, Holy, Holy." Tori explained, "That's what Scripture says the angels are singing around the throne of heaven. So that's the point where, every time I'm at Mass, I feel most united to the communion of saints."
Music That Crosses Denominational Lines
Winning souls for that communion of saints remains a goal that Tori seeks to accomplish through her music – and she's crossing denominational lines to do it.
Though Catholics like Audrey Assad, Matt Maher, and Sarah Hart have built strong careers in Contemporary Christian Music, the field is dominated by Evangelicals. When Tori decided to get into Christian music, some Catholic musicians who had been in the industry for a while told her that she would meet a lot of discrimination and likely be isolated and rejected.
Instead, both Catholic and Protestant churches have embraced her. She is respectful of differing beliefs when performing at non-Catholic churches, and is grateful the dire predictions didn't come true. She said, "I think because of the day and age we live in and Pope Francis and his influence, and the JP II effect, as you could say, I'm having a radically different experience. It's one of real ecumenism and openness, different faith denominations willing to work together for the sake of Christ."

Opening Teens' Hearts to the Holy Spirit
Tori also relishes her encounters with teens and the way they respond to her music both in-person and through emails and Facebook posts. She's had a few experiences when a girl came up to her after an event and said, "I was here for a guy because I thought he was cute, but I experienced something here that was real and powerful and I want to know more of what that is."
In an age when more and more young people describe themselves as "nones," as following no particular religion, getting them interested in Christianity is vital. For Tori, there's one common denominator: "What's universal to all of them is the desire to be accepted and feel loved. When they have those two things, then they desire to search for what is true and what is right and what is wrong when it comes to their faith and when it comes to God."
Tori realizes, though, that all she can do is plant seeds and leave it up to God to grow them over time.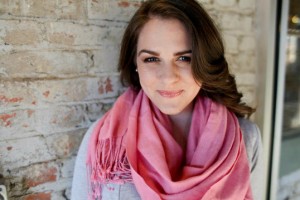 She said, "My mission as a musician is not directly to change hearts or souls because that's impossible; only the Holy Spirit can do that. My mission as a musician is to cooperate and participate with the Holy Spirit, to facilitate an openness and receptivity to the Holy Spirit…My hope for the people who listen to 'Sweet Dolor' is that they pray – and that they get really serious with God and ask, 'Lord, why did You make me? Why am I here? Reveal to me the desires of my heart, how You want me to serve the Kingdom.' And my prayer is that they be filled with the courage and the conviction to recklessly step into whatever that is."
(To listen to my full interview with Tori Harris in which she discusses more of the songs on 'Sweet Dolor,' click on the podcast link):

Christopher Closeup podcast – Guest: Tori Harris