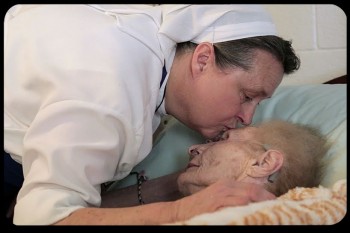 Inside the Villa Loretto Nursing Home in Mt. Calvary, Wisconsin, Sister Stephen Bloesl gathers the staff in the room of a dying woman whose daughter sits by her side. Everyone, from nurses and administrators to those who mow the lawn and deliver food, circle around her bed and begin singing the hymn "How Great Thou Art" as a gesture of love for the woman whose earthly journey is nearing its end. When they're finished, Sister Stephen leans over the patient and says, "I love you…If Jesus calls you, you go." Then the nun bids her farewell as she moves on to tend to the needs of the other residents.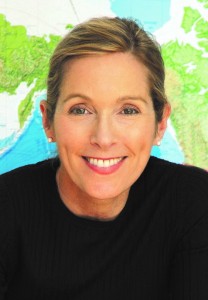 Describing that sad but beautiful scene doesn't do it justice. Thankfully, director/executive producer Carolyn Jones captured it on film in her Christopher Award-winning documentary "The American Nurse" (available on DVD and digital download).
During an interview on "Christopher Closeup," Jones admitted that just talking about that experience still gives her goosebumps because it was such a powerful moment to witness. Her interest in nurses began years earlier following a diagnosis of breast cancer. As she began intense chemotherapy treatments, she was cared for by a nurse named Joanne Staha, whose positive way of dealing with patients made a tremendous difference to Jones' mind and spirit.
That experience set her on a journey to explore the lives of these quiet, unknown healers all around the country through an online and book project called "The American Nurse Project." Five of the hundreds of nurses she interviewed then became the basis of her documentary "The American Nurse," which follows these caretakers in vastly different settings as they deal with miscarriage, aging, war, poverty, and prison life.
Getting to know actual nurses taught Jones how far from reality the portrayal of them in popular culture often is. Between Halloween outfits of sexy nurses and the drug-addicted title character of the TV show "Nurse Jackie," nurses aren't "well depicted at all," she says, adding that she would like to see more well-rounded presentations of what nurses do for a living: "I was one of the people in the world who thinks they come in, they take your blood pressure, and that's it. But they look at us holistically. They look at how we deal with pain. They're assessing how we relate to our family members. They're looking at what we eat, how much we exercise. They understand humanity in a way that no one else does because of the way they care for us."
Jones chose Sister Stephen as one of "The American Nurse's" subjects because of the unique situation at Villa Loretto. Not only is the facility a nursing home, but it's also a farm with animals with which the residents interact. One of the film's most memorable – and definitely funniest – shots is that of an alpaca walking through the facility's hallway.
Jones says, "[Sister Stephen] also brings in baby goats and baby lambs and baby ducklings. You've got people here who who sometimes can't remember their family members, but you put one of these brand new baby lives in their hands, and they just come alive! And not only that, she brings in young people from Fond du Lac, the town that's close by, that are in Social Services. Some of these kids have had all kinds of rough beginnings, but she gives them a place to go for the weekend. They care for the animals, and then they take the animals to the residents, so they're dealing with the elderly people. There's this circle of life happening underneath this one roof in Villa Loretto."
Because of the animals, Jones points out that the residents' grandchildren are eager to visit them whereas they might not be if it were a regular nursing home. She thinks Villa Loretto's set up could be a model for other nursing homes around the country.
Another one of the nurses featured in the film is Jason Short, who cares for poor people in their homes in Appalachia. He could have chosen to work in a hospital or doctor's office, but instead he drives to remote parts of the mountains to help people who would ordinarily fall through the cracks.
The mission is a personal one for Short because of what happened to his father. Jones explained, "He was misdiagnosed at first, and then he died very quickly, within two weeks of a diagnosis. Jason felt there were just too many people out there that could fall through the cracks…so he was compelled to go into home health….And he's got a unique set of talents. This is a man who can fix his car after he drives up the creek to go save the patient who's got black lung disease from working in the coal mines. He's an unbelievable guy."
"The American Nurse" also profiles Brian McMillion, a veteran who has devoted his life and sacrificed relationships to bring healing to his military brothers and sisters dealing with the physical, mental and emotional scars of war; Naomi Cross, a nurse at Johns Hopkins whose own miscarriage in her youth led her to care for other women enduring the same trial; and Tonia Faust, a hospice nurse at Angola State Prison in Louisiana whose kindness toward – nonjudgmental treatment of – the prisoners there has transformed lives.
Though it sounds like a cliché, these nurses' stories demonstrate that love really can change the world. Jones admits, "Ever since I've done all of this work with nurses, I actually speak in those clichés now. I wish they weren't clichés…but they're true! Kindness and love can change so much."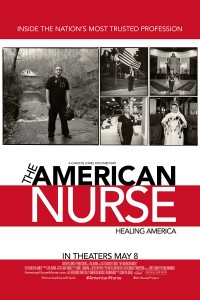 Jones hopes that everyone who sees "The American Nurse" comes away with an experience that transcends a lot of the divisions facing our country today: "We live in a time where there is much discord and we don't always look at one another in the way that we could. Looking at issues through the lens of a nurse is…a nonpolitical, nonjudgmental way for us to better understand some of the situations and issues that we have in this country…If you look at each one of the topics that they're dealing with – war, poverty, the prison system, death at the beginning of life and the end of life – all of those can be seen through one of two lenses: either very, very dark and depressing and scary, or you can shine a light in there. And what you find is so much love and so much kindness. These nurses, all five of them, unearth it. Every single one of them crosses a threshold and goes into a room and cares for somebody, and it's a whole new way of seeing that topic."
(To listen to my full interview with Carolyn Jones, click on the podcast link):

Here's "The American Nurse" trailer:
RELATED:
– "The Nurses of Hospitalland" by Kathryn Jean Lopez