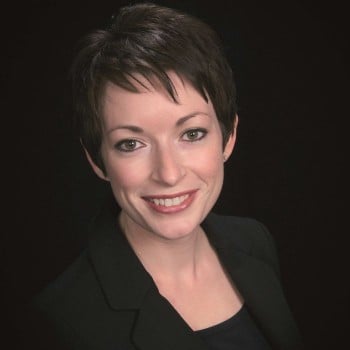 Mahtob Mahmoody was dying. The auto-immune disease lupus was making her own blood largely incompatible with her body.
Doctors worked feverishly to find a solution, and finally figured out that she needed a transfusion of a special type of blood. Their local search in Michigan turned up nothing.
After checking nationally, only two units of that blood type were available in the entire United States, so they were airlifted in, which saved Mahtob's life and allowed her health to improve.
She is grateful to the medical team that made it all possible, but she also sees a supernatural hand in her survival saying, "God's grace is such a part of my daily experience."
That belief has held true since she escaped another harrowing situation at age six. You might have heard of it because of the best-selling memoir "Not Without My Daughter," which was written by Mahtob's mother Betty – or the 1991 Sally Field movie adaptation of the book. Mahtob is the "daughter."
In 1984, Betty, an American-born Christian, traveled with her Iranian husband and their daughter to his home country for what she thought would be a two-week family vacation. But the Iranian Revolution had produced intense anti-American sentiments in him, so he informed her that they would never be leaving – and he used physical and emotional abuse to keep them there.
After all these years, Mahtob is sharing these events from her own perspective in the memoir "My Name is Mahtob," especially in relation to how her Christian faith helped her move beyond the shocking things that she witnessed as a child, the challenge of forgiving her father for what he did, and her longtime battle against lupus.
During an interview about the book on "Christopher Closeup," I discovered that Mahtob is a refreshingly joyful and optimistic person who can look back on the troubles in her past without being crushed by them. In fact, she says, "The good experiences of my life far outweigh the bad."
Part of that perspective stems from her Christian faith. While her mother wasn't much of a church-going person before the experience in Iran, she came to rely on God a lot while being held against her will. Mahtob recalled, "We couldn't practice [our faith] openly in Iran, but we prayed constantly. As a child, I was afraid of the bathroom in Iran because it was dark and smelly, and there were cockroaches. And so [my mother] would have to go into the bathroom with me, and that's where we would whisper our prayers, always in secret."
Despite the trauma of what she faced, Mahtob can look back on that time and find God's hand at work: "God always puts the right person in my life at the right time to provide, and He uses challenges for blessings."
One incident in particular stands out. It involved an Iranian shopkeeper without whom Mahtob and her mom might never have escaped Iran. She said, "Over time, Mom gained enough of my dad's trust that he would let her go to the market. There was a special coin for the pay phone, and she was going around begging for this coin. She asked the shopkeeper, and he recognized her accent and he said, 'Oh, you're American. Use my phone.' She did, and he listened to the conversation. She called the Embassy to see if there was anything they could do because they were aware of our situation. There was nothing they could do because in Iran, we were considered Iranian citizens. When she hung up, the shopkeeper said, 'If you're in trouble, I want to help.' He initiated this network of people who were working very hard to try to help us escape. There were so many people diligently working around the clock to find a way to help us. Mom asked him how she could ever repay him. His response was that he didn't want any payment. All he wanted was to know there was a smile on my face."
When she returned to the United States, Mahtob's faith became even more important to her. She was always afraid that her father would kidnap her, so she would absorb and memorize the Bible verses and hymns she learned in Lutheran school so she could "at least have God's word in my mind" if that ever happened.
Thankfully, it never did, but all those Scripture verses helped her move toward forgiveness of her father. They never rebuilt their relationship and she could never trust him, but she did forgive him. It was a process in which she found guidance from the Old Testament story of Joseph and his brothers who left him for dead.
Mahtob said, "I related with Joseph. We had a lot in common. So as a small child, I didn't understand why Joseph would forgive. It's not in our [human] nature to forgive. But learning more about God's forgiveness [helped]. God forgives us – and we've done nothing to deserve that forgiveness. That's an important lesson because my dad would never have accepted responsibility for what he had done. He never would have apologized. I think he did regret what happened. But he wasn't going to earn my forgiveness. And we don't earn God's forgiveness. So that, in and of itself, is an important thing, that my forgiving him has nothing to do with him."
On January 29th, Mahtob will be celebrating two anniversaries. The first she calls Freedom Day because it marks the date 30 years ago when she and her mother escaped Iran. The second is the day of her baptism 29 years ago, which she recalls in great detail in the book because "God is adopting us as His children, washing our sins away, and nurturing our faith."
Mahtob credits the supernatural grace she received in baptism as the source of her many blessings. One in particular stood out from right after the blood transfusion that saved her life: "When I was released from the hospital, I wasn't even in the house yet and my neighbor saw me pull into the driveway and came running over and said, 'What do you need?' All I needed was a hospital bed. The next morning, she ran into my house – didn't even knock – and said, 'I have a hospital bed. It's being delivered at seven.'"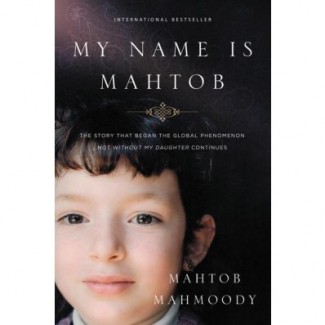 Mahtob notes that because of the lupus, she's "still not anywhere near 100 percent." She was in quarantine for a year and only left the house for doctor's appointments. Again, she credits God for her survival because she had finished her book just prior to the lupus inflammation. It was released in Europe several years ago and the proceeds are what allowed her to financially survive. Now that she's improving, she's working to promote "My Name is Mahtob" here in the U.S.
In closing, I couldn't help but ask Mahtob how she manages to move forward in hope after all the dark things that have happened to her. She said, "So often in my life, I've been going through one of life's dark threads. I struggle, and struggle and struggle – and then a friend will say to me, 'Well, have you prayed about it?' And I think, 'Oh yeah, that's a good idea!' So I'm blessed to be surrounded with a loving, supportive group of friends who are like family and who are believers and who encourage me in my faith. And it's a good reminder for me to do that for others, to pass that on."
(To listen to my full interview with Mahtob Mahmoody, click on the podcast link):

Stay in touch! Like The Christophers on Facebook: