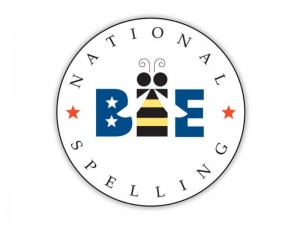 (Logo property of Scripps National Spelling Bee)
Last Thursday's Scripps National Spelling Bee finals were another nail-biter that once again ended in co-champions, Jairam Hathwar and Nihar Janga. The knowledge these kids possess was amazing to watch on words most people have never even heard of.
A couple of the words they spelled even had some Christian background. Top 10 finalist Snehaa Ganesh Kumar was asked to spell "pneumatomachy," which is defined as "a denial of the deity of the Holy Spirit." New Advent gives more background:
A heretical sect which flourished in the countries adjacent to the Hellespont during the latter half of the fourth, and the beginning of the fifth century. They denied the divinity of the Holy Ghost, hence the name Pneumatomachi or Combators against the Spirit.
You can
read more here
.
Later on, Nihar was given the word "euchologion," which is defined as "a principal service book of liturgies, prayers, and occasional rites used in the Eastern Orthodox Church." Once again, you can check out New Advent for more background.
So there you have it. The annual Spelling Bee isn't just a lesson in words, but also a little bit of history.
Stay in touch! Like The Christophers on Facebook: