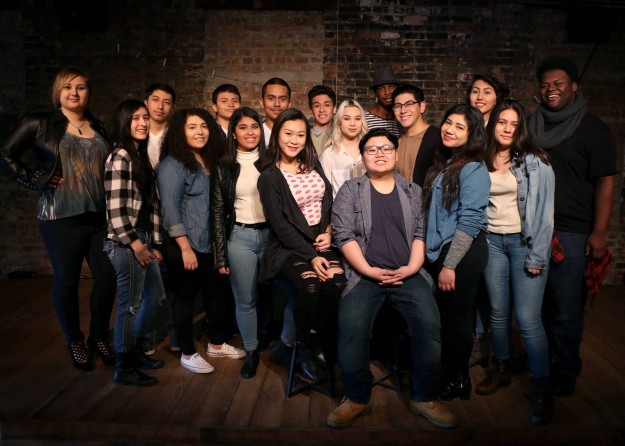 The murder rate in Chicago has risen 72 percent in 2016. According to USA Today, "Police said the disturbing rise in violence is driven by gangs and mostly contained to a handful of pockets on the city's South and West sides."
Still, there are glimmers of hope, of young people who resist the dark forces surrounding them. TV viewers were introduced to a group of these teens thanks to this season of "America's Got Talent."
These students at Curie Metropolitan High School on Chicago's Southwest Side call themselves "Musicality," and they're under the direction of Michael Gibson. Gibson was in charge of the school's theater program until it was eliminated due to budget cuts. But students still had a desire to make music, so Gibson created a vocal ensemble called "Musicality." They would practice in stairwells, hold occasional concerts, and make Youtube videos of their performances.
They've made it past two judges rounds on AGT, and will next perform on the live shows when America votes. While this is a great accomplishment for the students – and they're definitely thrilled about it – heartache is also part of their journey. The sister of one of its members was found murdered in a dumpster recently, so the family bond between all "Musicality's" members means they are walking through his pain with him.
The harmony of Musicality's voices are lighting candles in the darkness. Here are a couple of clips of their AGT performances.
(Photo property of Musicality)
Stay in touch! Like The Christophers on Facebook: