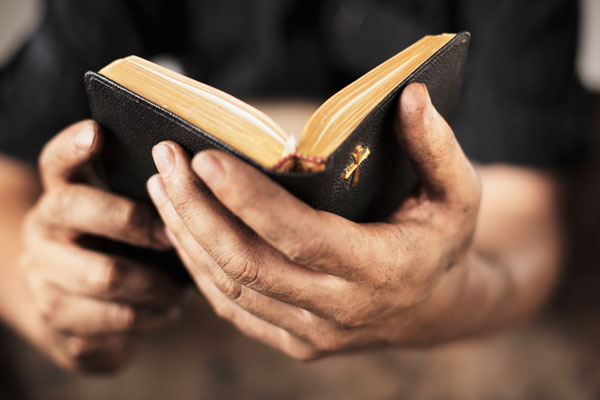 If you attend an evangelical church, chances are you've been exhorted to read the Bible. Every single day.
Chances are, you don't.
Recent studies from Lifeway and the Center for the Study of Religion and American Culture find that just 26% of Americans read their Bibles at least four times a week. Just 19% claim to do so every day. The true numbers are probably half that, since people tend to over-report desirable behavior.
Polls indicate a high level of respect for and belief in the Bible – yet few people actually read it. Why is this? And by extension, why is it so hard to get Christian men to read their Bibles (or a Christian book)?
Many men say they don't read daily because they are pressed for time. Yet they find time for the things they value. So why don't men value Bible reading? Here are five reasons:
1. Many men simply don't read – or read poorly.
Multiple studies have shown that women are more avid readers than men. In 2012, 56% of US women read at least one literary work for pleasure, while only 37% of men did.
There may be a biological component to this. The verbal regions of a woman's brain are larger (and more interconnected) than in a man's brain. Ask any teacher – girls tend to read earlier and better than boys do. This can lead young men to believe they are poor readers – a stigma they carry the rest of their lives.
The problem is particularly acute among recent immigrants, for whom English is a second language. And with the average college freshman reading at a 7th grade level the Bible can be a challenging read, because…
2. The Bible is poorly written by today's standards.
The Bible is an anthology – a collection of poems, books and letters written by approximately 40 different authors spanning centuries. It was composed in ancient languages that had different syntax, metaphors and sentence structures. Literal translations can be hard for us to understand today.
Thanks to modern journalism, Americans have been trained to read in short, single-thought paragraphs. Yet the Bible is full of run-on sentences that cover multiple topics. Consider this 167-word monster from Ephesians 1:
For this reason, because I have heard of your faith in the Lord Jesus and your love toward all the saints, I do not cease to give thanks for you, remembering you in my prayers, that the God of our Lord Jesus Christ, the Father of glory, may give you the Spirit of wisdom and of revelation in the knowledge of him, having the eyes of your hearts enlightened, that you may know what is the hope to which he has called you, what are the riches of his glorious inheritance in the saints, and what is the immeasurable greatness of his power toward us who believe, according to the working of his great might that he worked in Christ when he raised him from the dead and seated him at his right hand in the heavenly places, far above all rule and authority and power and dominion, and above every name that is named, not only in this age but also in the one to come.
And this whopper isn't an anomaly. The epistles are full of these "everything-plus-the-kitchen-sink" sentences. Modern readers simply aren't accustomed to reading passages like this – much less deriving life-changing truth from them.
3. Parts of the Bible are boring.
Reading the Bible sequentially is like driving from Los Angeles to New York. The first couple books (Genesis and Exodus) are like LA and San Bernardino counties – full of exciting stuff and plenty to see. But starting with Leviticus you enter a desert – long stretches of tribal land assignments, ancient laws, poems, songs and genealogies that mean little to us today. Just when you are dying of thirst you come across an oasis – a brief, interesting tale such as Baalam and the talking donkey, for example. Then it's back to more mind-numbing priestly laws and building specifications for ancient temples.
To continue the analogy, many of the lush, verdant places in America are further east – toward the end of your journey. So it is with the Bible – the best stuff is in the back. The New Testament (as a whole) is far more relevant to the lives of Christians today.
Many men pick up the Bible and start reading from the beginning. They quickly find themselves in the desert. They quit out of boredom. They can't understand it. It makes no sense. They conclude that Bible reading is a waste of time.
4. The most popular version of the Bible is hard to read.
Known for its Shakespearean phrasing (Thee, Thou and Thy), the King James Version (KJV) is far-and-away America's most popular Bible. Written in 1611, the KJV is still the top choice of 55% of America's Bible readers four hundred years later. Not only that, but the KJV's popularity is growing faster than any other version. The next most popular choice, the New International Version (NIV) is read by just 19%.
Many men are reading a Bible that's written in an archaic language we no longer speak. No wonder men get discouraged.
5. Men have already read the Bible.
The Bible fascinated me the first time I read it as a teen. It was fresh and exciting — full of life-changing stories I'd never read.
Almost forty years later, I've read the Bible through multiple times, and I've read the Gospels at least 25 times. As a result, I have a harder time getting something new from the text.
I know — God's promises "are new every morning." Christians are supposed to get something fresh every time we read the Bible. But many times I just don't. Sorry – I'm telling the truth.
When Jesus stands before the tomb and cries, "Lazarus, come out!" I know what's going to happen. Every single time Lazarus comes out. Daniel always escapes the lion's den. David always defeats Goliath. Jesus always rises from the dead.
I'm the type of guy who never reads a book twice. I can count on one hand the number of movies I've watched more than once. I like novelty and surprise. So I have to level with you – Bible reading can be a chore for me because I've read it multiple times.
---
We all believe there's value to Bible reading, so how can we overcome these hurdles and get more men to do it? That's the subject of a future post.
And one more thing: use the comments section below to tell us about your Bible reading habits. How often do you read? How do you do it? How do you handle the deserts in the Old Testament? How do you stay interested in a passage when you know exactly what's going to happen?
---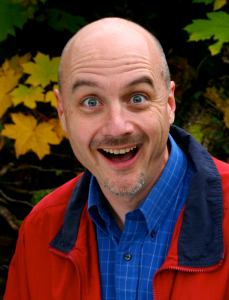 David Murrow is the author of the bestselling book, Why Men Hate Going to Church. David's books have sold more than 175,000 copies in 12 languages. He speaks to groups around the world about Christianity's persistent gender gap. He lives in Alaska with his wife of more than 30 years, professional silk artist Gina Murrow. Learn more about David at his Web site, www.churchformen.com, or join the conversation on his Facebook page, www.facebook.com/churchformen. Don't forget to share this page by clicking on the links below, or scroll down and leave a comment (right below those annoying ads that pay for this blog).