Did you realize the Salvation Army is a church? It's a denomination, just like Baptist or Methodist or Presbyterian. Salvationists hold weekly worship services. They have singing. Sermons. Socializing.
What they don't have is many men.
The Salvation Army is, in my estimation, the world's most effective church. As I wrote in a previous post, this small denomination of just 600,000 members does more charitable work around the world than all the other denominations combined. It's able to "do the most good" because of its structure – taken not from the seminary but from the battlefield.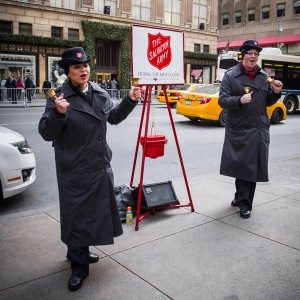 But this church, built on a very masculine model, is having trouble attracting men to its weekly worship services.
In the past two years I've spoken at Salvation Army leadership conferences in North America and Australia. Many officers told me that their weekend services suffer from enormous gender gaps – two or three women for every man in most cases. At least three officers claimed a 10-to-1 gender ratio in their Sunday worship services. I was dumbfounded.
Naturally I asked them why they thought so few men were participating. They offered a number of reasons, including:
Worldwide, the Salvation Army assists tens of thousands of needy single mothers every month. These women get invited to church, and in gratitude they come. They make friends, become Christians and join the church. Their children get plugged into the kids ministry. But there's no man of the house to come along.

The Salvation Army also assists single men, but many of these fellows are dealing with poverty or substance abuse. They are not the most reliable churchgoers.

People don't think of the Salvation Army as a church; they think of it as a benevolence organization. So when families are "church shopping" they don't even consider the Salvation Army.

The Salvation Army has always been egalitarian, allowing women to lead in every capacity since its inception. Female-led churches often have a harder time engaging men.

The Army operates one of the largest women's ministry programs in the world. Founded in 1907 as the Ladies' Home League, it remains one of the most influential branches of the Army (one you dare not cross, confided one officer who asked to remain anonymous).

Like many churches, the Salvation Army has been slow to modernize its services. Because the Army focuses so heavily on helping others, it has devoted less energy to cutting edge worship technologies such as rock bands, set design, video production and projection systems that are now ubiquitous in fast-growing megachurches.

Many Salvation Army meeting halls have a sterile, utilitarian feel that's less than welcoming – or that seems out of date.

Salvationists have never promoted the "celebrity pastor" model that is driving the growth of many congregations. The Army command moves its officers around at will, so congregations have little say about who their leader is.
Army Corps worship services suffer the same feminizing as other small churches: poor quality music, too much sentimentality, lengthy personal testimonies, handholding and hugging, etc. The quality of preaching can be inconsistent, since officers may not have received extensive training in Biblical exegesis and public speaking.
Early Salvationists of the 1800s used cutting edge worship techniques such as brass bands to attract followers. They took sacred music out of the church and put it out onto the streets – set to a rousing beat.
But like many churches, the Salvation Army got stuck in the past. Men and young people have fallen away. The Army needs fresh blood to fill its ranks – and with so few young men attending weekly corps meetings, recruiting can be a challenge.
So what say you? Have you attended a Salvation Army church service? What was it like? What could be done to attract more men to the Salvation Army's worship services?
---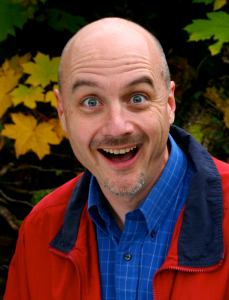 David Murrow is the author of the bestselling book, Why Men Hate Going to Church. David's books have sold more than 175,000 copies in 12 languages. He speaks to groups around the world about Christianity's persistent gender gap. He lives in Alaska with his wife of more than 30 years, professional silk artist Gina Murrow. Learn more about David at his Web site, www.churchformen.com, or join the conversation on his Facebook page, www.facebook.com/churchformen. Don't forget to share this page by clicking on the links below, or scroll down and leave a comment (right below those annoying ads that pay for this blog).