Ministering to men is one of the toughest jobs on the planet. Don't do it alone.
Join me in Denver, Colorado for NCMM's annual Reload Leadership Summit November 9, 10 and 11, 2015. It's the world's largest gathering of men's ministry practitioners and experts. There's no better way to expand the vision and reach of your ministry than to attend Reload.
Here are a few great reasons to attend Reload 2015:
Raise awareness of your ministry to about 200 coalition members with access to over 200,000 churches.
Personally meet today's leading thinkers and innovators in men's discipleship.
Hear from the Presidents of Promise Keepers and Focus on the Family, our keynote speakers.
Learn what's new in Men's ministry from our 10-minute "Ed Talks".
Record a one-minute video profile for your ministry.
Get ideas, resources and encouragement from men who share your vision – and your challenges.
Hear our reports on millennial men, military men and grandfathering men.
Learn how to praise Jesus – without a band (that's right – there's no praise band!)
I attend the Reload Leadership Summit every year and I can't recommend it enough. I always come home with a suitcase full of resources, a head full of ideas and a heart full of joy. Come to Reload to be equipped and encouraged. There's no better way to finish up your ministry year.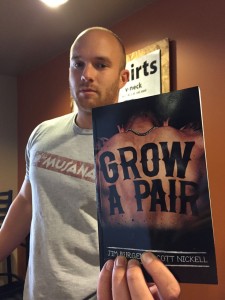 This week I checked out the venue for Reload 2014 – Flatirons Church in Golden, CO, one of America's leading guy-oriented churches. Flatirons and its pastor are sold out on reaching men. The church is growing exponentially as a result.
How many pastors do you know who would have the guts to write a book for guys titled, "Grow a Pair"?
Mark down these dates: November 9-10-11. The conference starts Monday evening and ends Wednesday noon. The conference hotel will be Courtyard by Marriott, and NCMM has negotiated a discounted rate.
So, if you know you're coming to Reload 2015, go ahead and book your flights. Registration for Reload 2015 will open soon. In the meantime, click here to see some photos I snapped yesterday at Flatirons.
---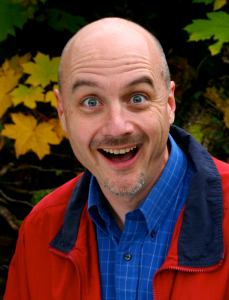 David Murrow is the author of the bestselling book, Why Men Hate Going to Church. David's books have sold more than 175,000 copies in 12 languages. He speaks to groups around the world about Christianity's persistent gender gap. He lives in Alaska with his wife of more than 30 years, professional silk artist Gina Murrow. Learn more about David at his Web site, www.churchformen.com, or join the conversation on his Facebook page, www.facebook.com/churchformen. Don't forget to share this page by clicking on the links below, or scroll down and leave a comment (right below those annoying ads that pay for this blog).