I'm attempting to get back to blogging by tying it to my dissertation. Yesterday's post gave you the latest about what's going on in Milosz studies (not much, lookie here).
I'm still puzzled why critics haven't recognized the Catholic frames of the poet's work. [If you're not familiar with his epic output I have a few other posts on Milosz here.]
My theory is that Polish critics are too close to Catholicism to notice, whereas foreigners are working from the outside with secular frames. This is why for Americans Milosz is a poet of either totalitarianism (right) or the Holocaust (left). On the other hand, Polish commentators seem to be fascinated by the exotic, therefore they overemphasize his dabbling in Manicheanism and other esoteric philosophies to the detriment of what's familiar.
All of these things are peripheral to Milosz who continually talks about them in terms of the profound changes in our mental furniture and its consequences for Catholicism:
"Instead of leaving to theologians their worries, I have constantly meditated on religion [in my poetry]. Why? Simply because someone had to do this [in literature or otherwise]… I lived in a time when a huge change in the contents of the human imagination was occurring. In my lifetime Heaven and Hell disappeared, the belief in life after death was considerably weakened [and so on]… After two thousand years in which a huge edifice of creeds and dogmas has been erected, from Origen and Saint Augustine to Thomas Aquinas and Cardinal Newman, when every work of the human mind and of human hands was created within a system of reference, the age of homelessness has dawned. How could I not think of this?"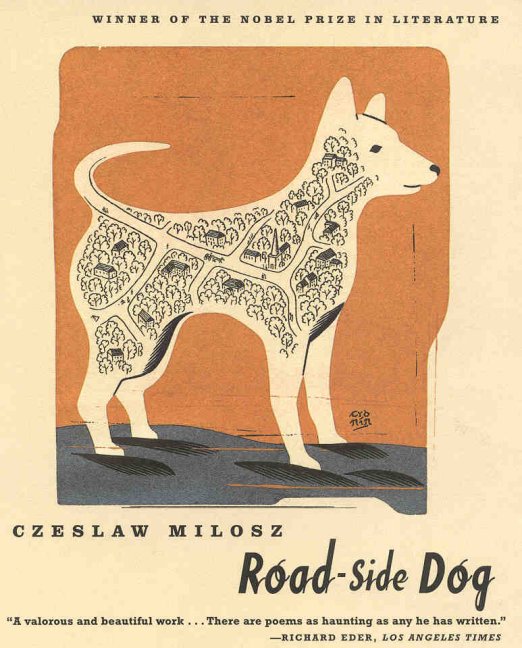 The interaction of the Catholic imagination with various modern trends is quite a big bite to take, but Milosz made me do it. And boy, have I taken my share of bites out of books. Writing a dissertation is all about not reading when you don't have to read, that is, only reading what you need to read. It requires cherry-picking that leaves behind its share of guilt about books you enjoy, but don't have enough time to finish. Here are my five non-fiction reading regrets from the last few years. I've read parts of these books, have found them very insightful, and I wish I have the time and discipline to finish reading them.
Maybe you can read them through and badger me about how great they are? [The fiction and poetry I've been cheating on will be the topic of tomorrow's post.]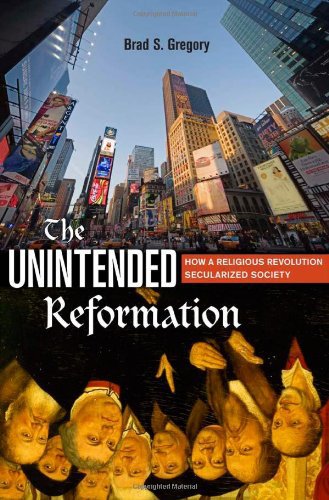 I've never seen a book tie global warming to old theological debates, but Gregory does just that. The notion was so strange to me that I backtracked a couple of pages to check whether I had lost a thread. The Unintended Reformation is full of such surprising connections:
"In a work that is as much about the present as the past, Brad Gregory identifies the unintended consequences of the Protestant Reformation and traces the way it shaped the modern condition over the course of the following five centuries. A hyperpluralism of religious and secular beliefs, an absence of any substantive common good, the triumph of capitalism and its driver, consumerism—all these, Gregory argues, were long-term effects of a movement that marked the end of more than a millennium during which Christianity provided a framework for shared intellectual, social, and moral life in the West."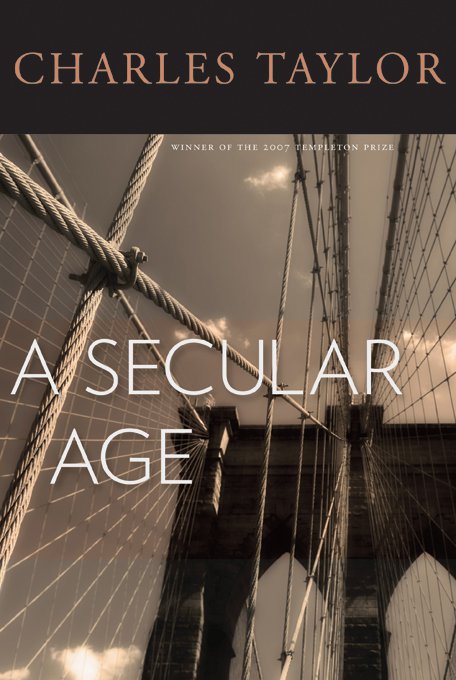 TL;DR, not entirely out of laziness, but because I've picked up large portions of the argument of this book from Taylor's Sources of the Self. BUUT, I've found the notion of cross-pressuring from A Secular Age extremely useful for explaining how Milosz's Catholicism interacts with other worldviews.
"Very occasionally there appears a book destined to endure. A Secular Age is such a book… A Secular Age is an important and deeply interesting work. Its central thesis is that secularization must be understood not simply as the decline of certain beliefs and institutions, but as a total change in our experience of the world… There are subtle, original discussions of the modern self, of changing conceptions of time, of the religious landscape of art, and much else besides. Taylor has a great gift of empathy, an ability to inhabit and bring to life the mental world of both believers and unbelievers. A true Hegelian, he sees the goal of philosophy as understanding, not judgment."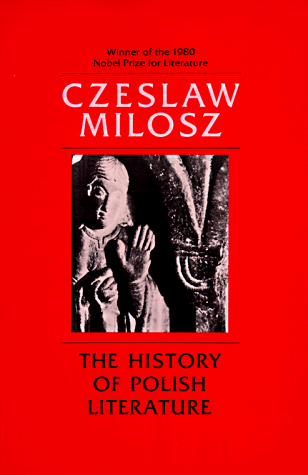 I've mostly worked through the most recent Polish literary history starting with the Enlightenment and Romanticism. These period are crucial for understanding Milosz's own work. It's the standard history of Polish literature:
"This book is a survey of Polish letters and culture from its beginnings to modern times. Czeslaw Milosz updated this edition in 1983 and added an epilogue to bring the discussion up to date."
It has its limitations, but I won't tell you what they are!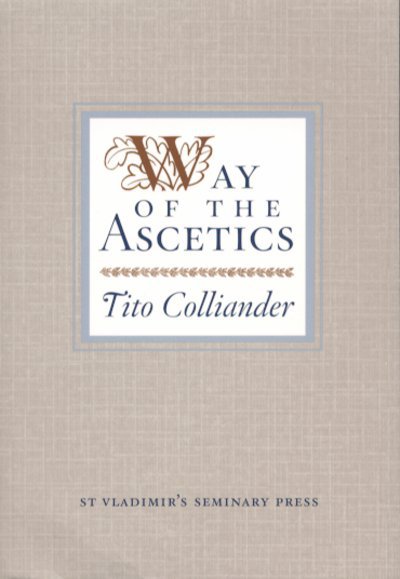 This next book isn't directly related to the dissertation. Way of the Ascetics is more of an attempt to keep sane while completing my own writing. I haven't finished it yet, so things are not looking up for my mental health. The publisher's blurb really undersells this great little classic:
"Written for lay persons living in the world, this is an excellent resource for daily meditation, spiritual guidance and a revitalized religious life. Succinct yet profound extracts from the Fathers, with commentary."
That's it?! Come on.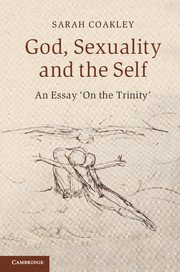 Cambridge surprised me with a review copy of Coakley's latest book. It's full of beautiful illustrations and has many of my theologian friends buzzing. I anticipate selectively reading this book, because desire is so central to Milosz's poetry.
"God, Sexuality and the Self is a new venture in systematic theology. Sarah Coakley invites the reader to re-conceive the relation of sexual desire and the desire for God and – through the lens of prayer practice – to chart the intrinsic connection of this relation to a theology of the Trinity. The goal is to integrate the demanding ascetical undertaking of prayer with the recovery of lost and neglected materials from the tradition and thus to reanimate doctrinal reflection both imaginatively and spiritually. What emerges is a vision of human longing for the triune God which is both edgy and compelling: Coakley's théologie totale questions standard shibboleths on 'sexuality' and 'gender' and thereby suggests a way beyond current destructive impasses in the churches."
If you don't believe me, here's Milosz going all Aquinas after seeing a beautiful woman on the metro:
"Esse"
I looked at that face, dumbfounded. The lights of métro stations flew by; I didn't notice them. What can be done, if our sight lacks absolute power to devour objects ecstatically, in an instant, leaving nothing more than the void of an ideal form, a sign like a hieroglyph simplified from the drawing of an animal or bird? A slightly snub nose, a high brow with sleekly brushed-back hair, the line of the chin – but why isn't the power of sight absolute? – and in a whiteness tinged with pink two sculpted holes, containing a dark, lustrous lava. To absorb that face but to have it simultaneously against the background of all spring boughs, walls, waves, in its weeping, its laughter, moving it back fifteen years, or ahead thirty. To have. It is not even a desire. Like a butterfly, a fish, the stem of a plant, only more mysterious. And so it befell me that after so many attempts at naming the world, I am able only to repeat, harping on one string, the highest, the unique avowal beyond which no power can attain: I am, she is.Shout, blow the trumpets, make thousands-strong marches, leap, rend your clothing, repeating only: is!
She got out at Raspail. I was left behind with the immensity of existing things. A sponge, suffering because it cannot saturate itself; a river, suffering because reflections of clouds and trees are not clouds and trees.
Brie-Comte-Robert, 1954
====================
While you're at it take a look at my other TOP 10 lists about the following topics: recent theology, poetry, novels, heaven and hell, religion and world politics, and, last but not least, science.