New Book: Voices and Views on Paul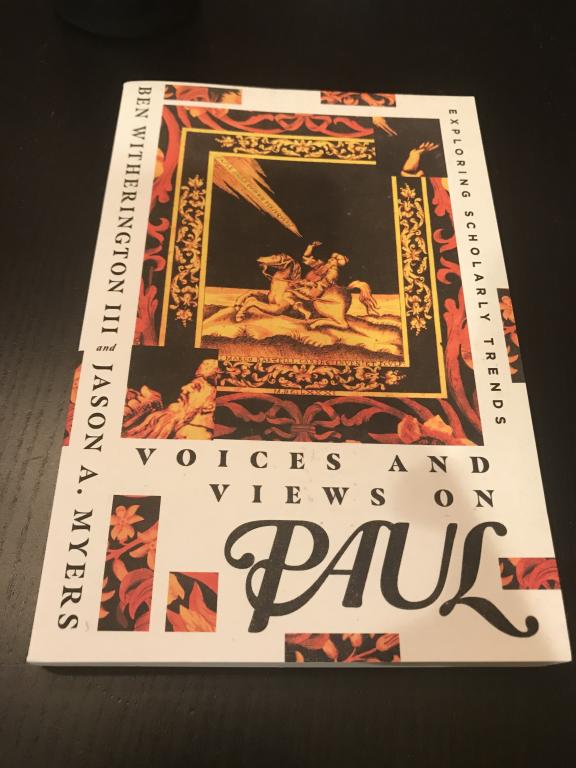 When I was in seminary (early 2000s), I devoured anything I could that helped me understand Pauline studies. So, things like Dictionary of Paul and His Letters, The Cambridge Companion to Paul, and The Theology of Paul the Apostle (Dunn). But I vividly remember reading The Paul Quest by Ben Witherington. That book gave me a clear window into trends in the scholarship of the late 20th century.
This new book, Voices and Views on Paul, with Jason Myers co-writing with Witherington, revives that same purpose, to trace the contours of scholarship on the Apostle in the last couple of decades. They address several influential voices including Wright, Sanders, Dunn, and Barclay.
Here is what I wrote about it:
"The academic study of the apostle is a world unto itself―a world in which it would be very easy to get lost without guidance. Witherington and Myers know the terrain well and offer much insight into the major trends, debates, and crosscurrents of the last two decades. Whether you are a new explorer to Pauline studies or a seasoned traveler, Voices and Views on Paul has much to offer in the big picture as well as the finer details." (Nijay K. Gupta, professor of New Testament at Northern Seminary)
Speaking of Pauline studies, soon I will post my thoughts on the brand new The New Cambridge Companion to St. Paul (ed. Bruce Longenecker; Cambridge University Press, 2020). Stay tuned!