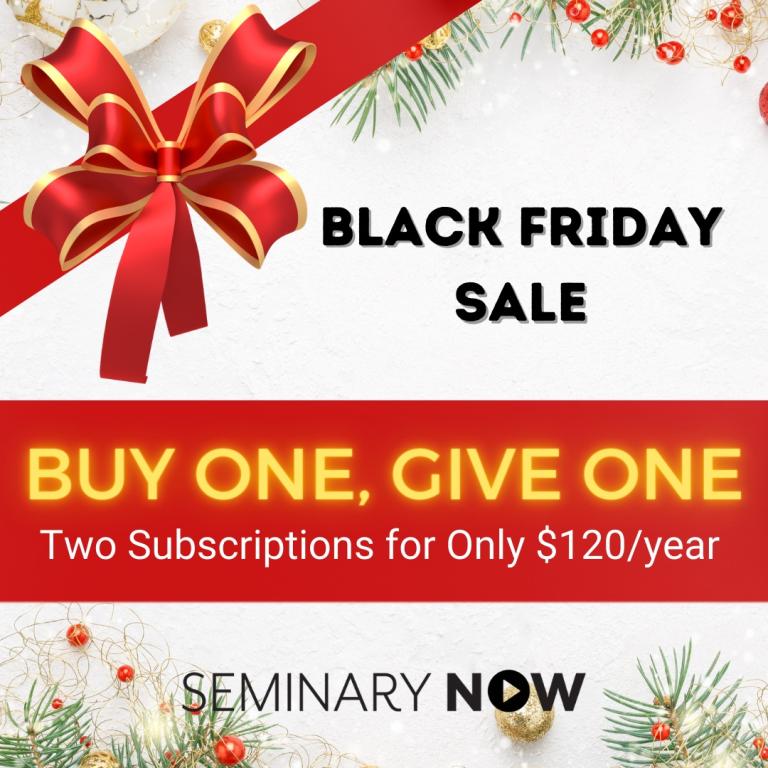 Seminary Now **SALE**
This holiday season, take advantage of a special offer from Seminary Now, the on-demand streaming platform with exclusive video courses from New Testament scholars like me, Scot McKnight, Lynn Cohick, Michael Bird, Esau McCaulley, and Craig Keener!
Plus, dozens of courses on other topics from authors like Ruth Haley Barton, Brenda Salter McNeil, Robert Chao Romero, Tara Beth Leach, and many more. Preview the Courses.
This is the best time of the year to subscribe for unlimited access to their library of courses. This Black Friday, take advantage of their Buy One, Give One sale: get 2 subscriptions for just $120/year (a $360 value)!