So I've been an ordained ADF Druid Priest for about 5 years now. Certainly I know people who've been priests in the tradition longer, and I've been a practicing pagan for about twenty years now. But for five years I've been attempting to figure out what it mean to fulfill a druid priest's oath:
I swear to serve the folk, love the land, and honor the gods.
Each year by November 1st all clergy need to check in about renewal of credentials. I renew mine every year. Over the years there's been a lot of confusion about what constitutes clergy work on the ADF Clergy Council. For a while I was the Clergy Council Secretary which meant I was one of the Officers. In ADF, the way it works is that Clergy Council Officers are the decision makers. They have most of the power, decide if clergy credentials get renewed, vote on clergy applications and elevations, and make most of the rules.
For a few years I was hip deep in that kind of administrative work. I can say that it was very frustrating and could be quite burdensome. I didn't really feel like I did much, even though I spent a lot of time on the work. I ended up arguing at least as much as doing. My vocation was slipping away from me and I began to wonder why I was doing this work at all. I had a great deal of anger in my heart.
A Crisis Of Faith
I cried for an entire day during the Solar Eclipse back in August of 2017. For a couple of weeks I was pretty broken. I felt like I had gone horribly wrong but I was't sure where. I knew it had to do with my religion, but not much more. I started to pick up the pieces by going back to the basics. I journaled, meditated, and focused on my breath. I took the time to read some fiction books. I remembered how to rest even when my body wasn't in collapse mode.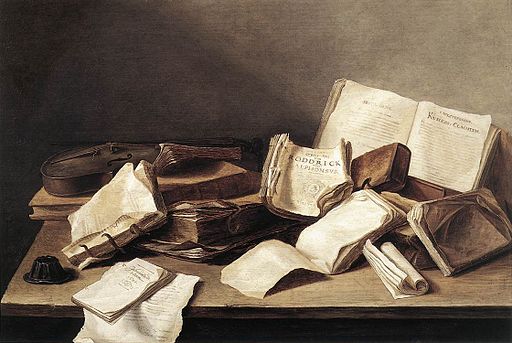 As a druid, one of our core values is reciprocity. This means that building relationship is one of the most sacred things we can do. I needed to re-evaluate my relationship with my religion. I decided to move away from administrative work and recommit to the folk in a more direct way. I blogged about this transition on my Patreon. In total it actually took about a year for me to sort through what I was feeling. It was a difficult decision to leave the Clergy Council Officers. I had truly hoped that I would be able to help heal some of the wounds that have been created over the years in our leadership and had hoped I would be able to update our Bylaws and some of our organizing documents. I failed. It was hard to walk away, but I did, because in the end the work was not feeding my soul. The work was eating me alive, one email at a time.
This tale isn't about whining, and frankly, there are people out there who will probably succeed where I failed. It is about honesty and self-evaluation. It is a story about taking my own medicine. I often tell people that it's deeply important to be grounded in the basics of their spiritual practice. I encourage basic daily breathing meditations, self care, and therapy. It's one thing to talk about something and it's another thing to take one's own advice.
I'm happy to say I did slow down and revamp. I'm blogging more than ever now which is deeply fulfilling. I have dreams of writing a book (or two, or three). I've been reading fiction again, which feels really good and is very recharging for my introverted self. For about six months I journaled every day and then my practice dropped off. I've been thinking I need to get that journal back out and do some more processing.
When one is a leader it's especially important to share failures as well as successes. It's easy to project confidence and capability. It's harder to admit when things go awry. However, it's deeply important to do so. I often hear from leaders who say how they can't get their congregations or circles to get involved and I think part the answer is that they don't show they are vulnerable. They think leadership is about looking like a Great Leader all the time when it's just as much about being vulnerable and the bravery that it takes to ask for help.
No matter that I may have had a crisis of faith, there was still work to do. I keep track of a number of my works as a druid priest as a matter of transparency and to begin to understand what it is that the folk want from me. Data is a good thing. So I share with you the last 12 months of my work summed up in numbers. I'm curious: for those of you who are priests in your traditions, do you keep track of such things? I would encourage you to do so. It's been both useful and satisfying to have a record of all the things I've done.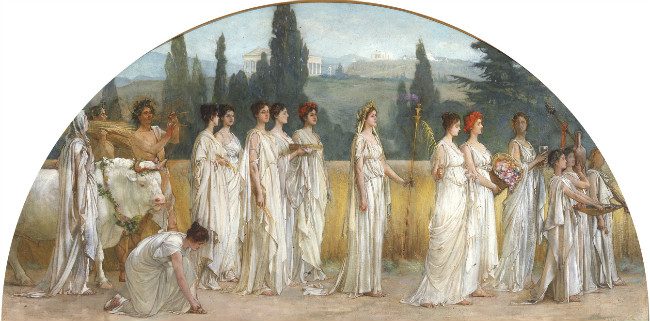 My Annual Report:
Ran 9 private Druid Moon rituals
Twenty two meetings for pastoral counseling and mentoring
Published 28 public blog posts.
Lead 5 full core order public rituals and one special event ritual including: Samhain, Ostara, Celebrating Compassion Children's Ritual, Swan Maiden Ritual, Rainbow Midsummer Ritual, and a Wedding.
Completed 3 classes: Magic 2, General Bardic, Pagan Consent Course
Reviewed 4 ADF classes
Shared resources or original materials on paganism and druidry that I have compiled: eight times.
Performed ten divinations.
Ran 15 meetings or discussion groups.
Performed 16 magical workings for people in need.
Ran 6 workshops: Consent Workshop 3 adult sessions 1 session for children, Resiliency in Times of Crisis Workshop, Cursing and Counter Cursing, Circles of Concentration, and a Swan Maiden Workshop.
Created Social Justice Special Interest Group
Was the leader of the Ecstatic Trance SIG and the Dance Guild
Served for Secretary of the CCO from November to June, after serving a previous 2 year term.
Ran fundraiser for RAICES.
Participated in The Flame of Hope, Shrine Along, and Priestly High Day Videos.
That's about 7 events or meetings a month I'm in charge of, or 1.75/week. That doesn't count emails or time spent researching, writing, or special projects like the fundraising. I blogged publicly about twice a month, plus research notes and private posts on Patreon. Nor does this list all the various "witchy" or "artist" things I do, like working on creating a series of images for each of the full moons, or preparing herbal remedies that I share with my community, or the plant swap I'm planning for November for my local community.
So basically, I'm Hella Busy
This year looks busy too. I'm working hard to blog once a week, pulling from those mentoring and pastoral counseling meetings so that I'm writing about things people are actually asking me about. I also will be writing more about sustainability and practical skills for priestwork and spiritwork. My grove has agreed to try out an experimental magical training program I'm developing, focusing on a pantheistic spirit based model using personal narrative building to create spiritual power. I'm going to keep talking about activism too. In this era of Trump and 12 years til irreversible climate change we need to keep talking and keep doing. Mostly the trick seems to be to keep my writing up with my doing. I've been doing this stuff for years. Now I need to take the time to talk about what I've done, what's worked, what's failed, and keep trying.
Now is the time for all of us to become the heroes and magicians we dream of being.
If you like my work and want to support it, I'd be deeply appreciative. Most of what I do doesn't earn me any income. I know most pagan priests are in the same boat, so if you don't want to support my work, I'd suggest looking around and figuring out what priests support you so that you can support them back. Thank you to everyone who read, shares, and supports. Bless you all.