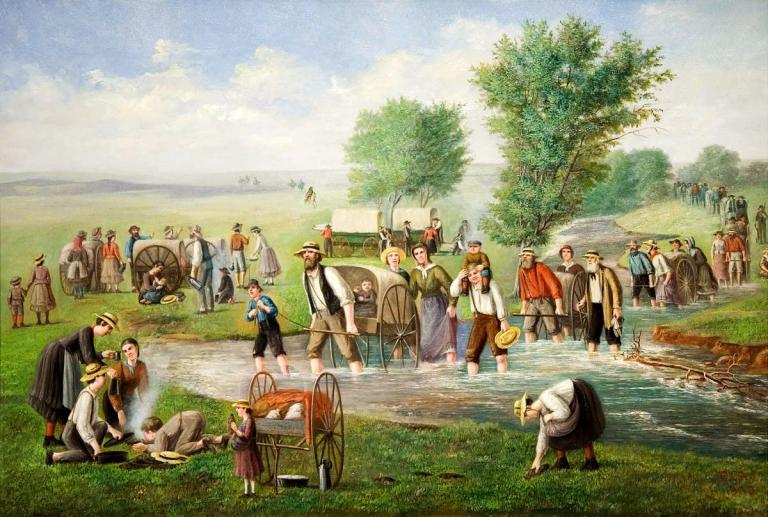 A few days ago, I posted some comments ("The Parthenon of the South Pacific?") about a Time journalist's passing comparison of the Hamilton New Zealand Temple to "Stalinist" architecture.
It's a silly comparison.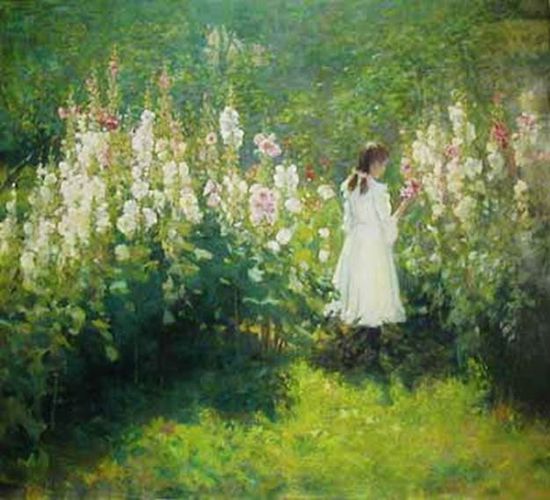 However, for a few critics of the Church of Jesus Christ of Latter-day Saints no negative characterization of the Church is too silly to be defended as true and damning. And, for a tiny clique of online sufferers from Peterson Derangement Syndrome, nothing that I say can be viewed as honest or true or well-intentioned, or as anything other than an expression of my perpetually seething rage.
So a handful of these critics have been posting comparative illustrations in support of the claim that Latter-day Saint art can be fairly described as "Stalinist." And one enterprising sleuth even found another journalistic use of the term in which Temple Square in Salt Lake City was stupidly classed as "Stalinist." (I seem to recall having seen several more such comparisons over the years, but I'll let him find them.)
The method for making the comparison stick is, evidently, to use the adjective "Stalinist" in so vague a way as to permit it to be deployed against any public art or architecture sponsored by an organization that the critic dislikes or seeks to denigrate.
Thus, for example, the Hamilton New Zealand Temple is a Stalinist revisioning of the Athenian Parthenon. Possibly because the two buildings are white and sit atop hills and are, thus, rather striking. Or something.
But the Hamilton New Zealand Temple (which was dedicated in 1958) has two architectural siblings and close contemporaries, the Bern Switzerland Temple (1955) and the London England Temple (also 1958). It's very difficult to see anything particularly "Stalinist" about either of them: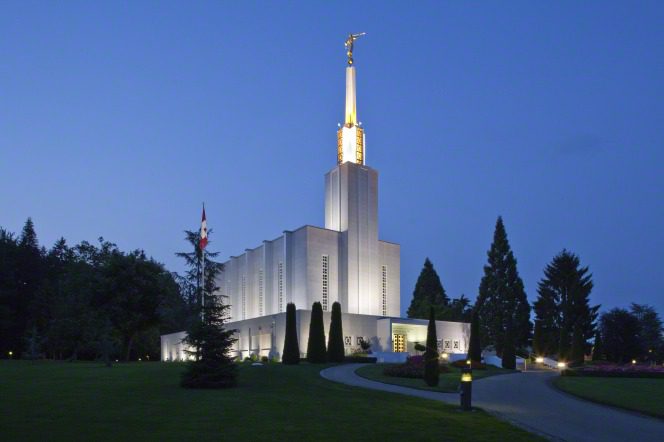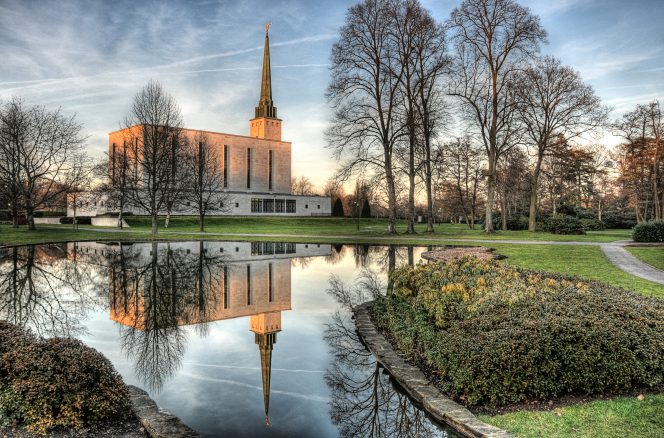 Moreover, they plainly stand squarely within an earlier (pre-Stalin!) tradition of both Latter-day Saint and non-Latter-day Saint ecclesiastical architecture: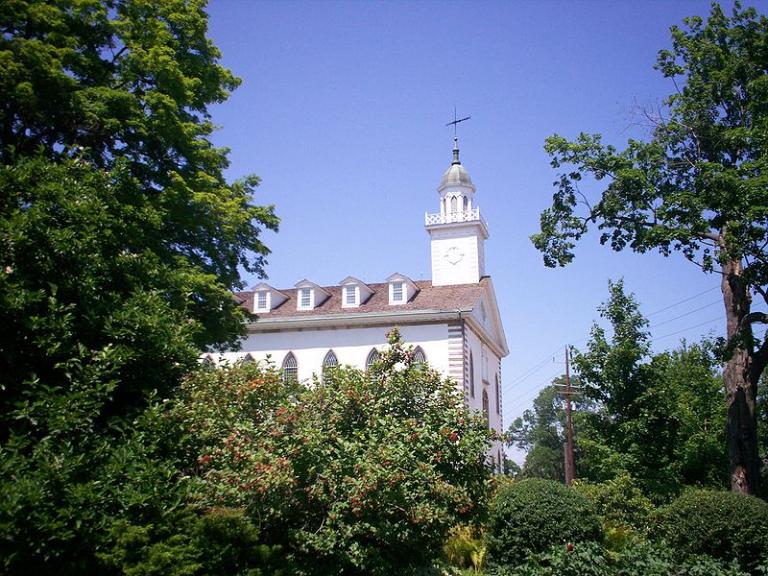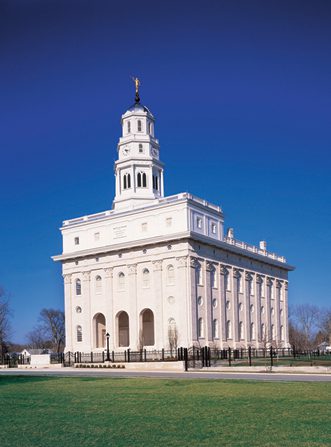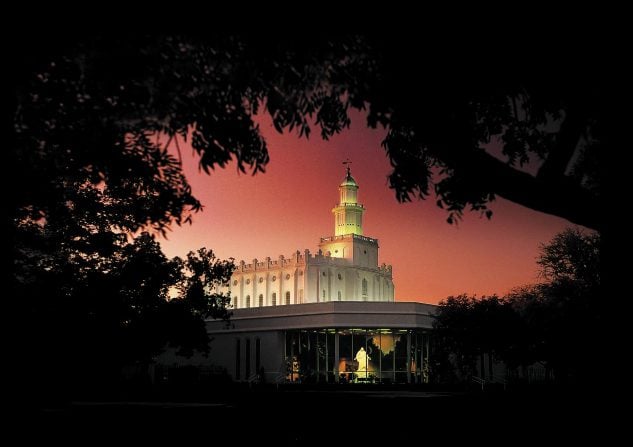 Stalin, it will be recalled, ruled the Soviet Union from the mid-1920s until his death in 1953. (Side note: I watched the blackly hilarious satire The Death of Stalin again last night, this time with my wife and friends. There's a lot of bad language in it, and it's occasionally quite crude, but it's both funny and informative, and the crudity is historically spot-on.) Please keep Stalin's dates in mind for what follows.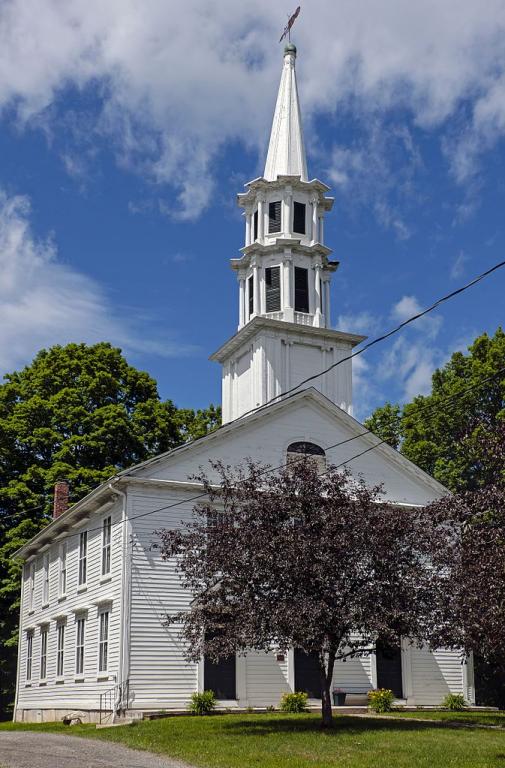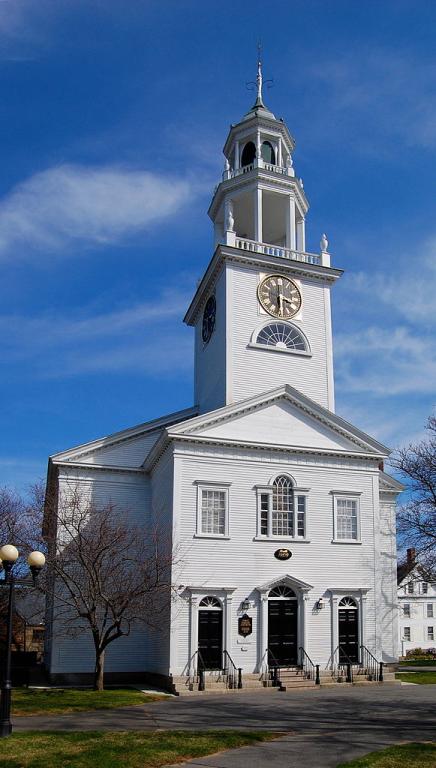 Such examples as these of American church architecture could be multiplied, literally, by the hundreds. Drive through any town in the eastern United States and you'll see them.
Another area in which, according to the loose and self-serving implicit definition of "Stalinist art" adopted by this small handful of critics, Latter-day Saint art echoes Stalinism is in its use of equestrian poses. Anyway, one of them found a nineteenth-century painting of Joseph Smith, dressed in his uniform as Lieutenant General of the Nauvoo Legion, reviewing the troops astride his black horse Charley. To clinch the deal, this critic also supplies a photograph of an impressively-mustached man who is, likewise, riding a horse. Pretty conclusive! It may perhaps be a young Stalin, although, if I had to guess, the man actually looks like Czar Nicholas II — who died, with his entire family, at the hands of the Bolsheviks (the young Stalin's political faction, for those who don't know their history) at Yekaterinburg on 17 July 1918.
But here are three more equestrian statues that, by the standards of certain critics, must pretty plainly be classed as "Stalinist art":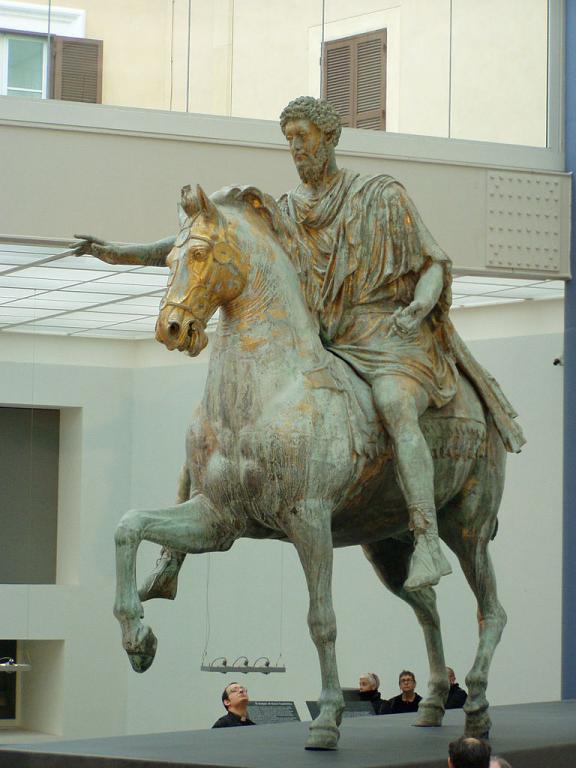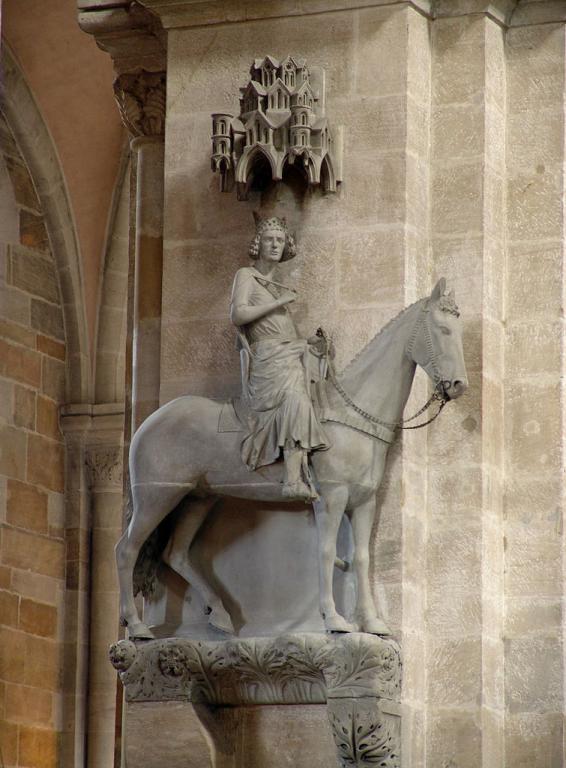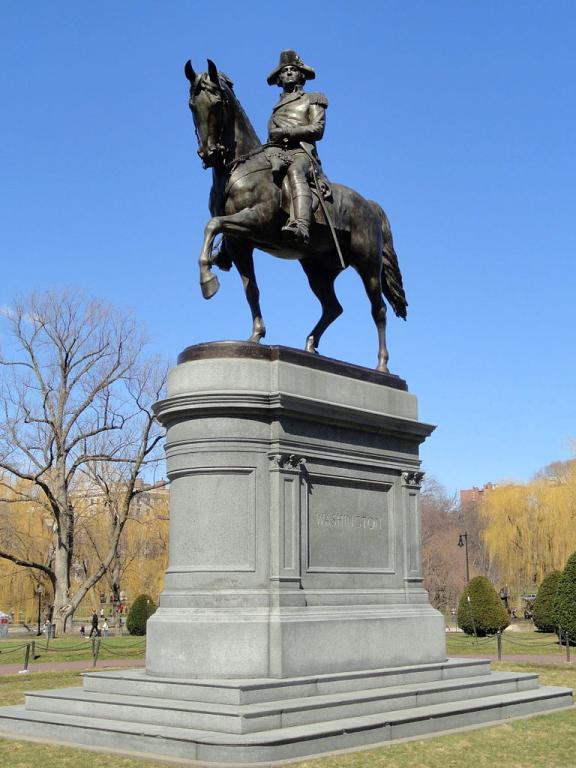 Now, I readily admit that a lot of official Latter-day Saint illustrative art over the years has reminded me a bit uncomfortably of Soviet "socialist realism," and that I've complained about that for years. But then, official illustrations may almost need to be something of that style. My own preferences run to the work of more or less contemporary Latter-day Saint artists such as Wulf Barsch, Franz Johansen, Trevor Southey (at least, in his Mormon years), James Christensen, David Linn, Gary Smith, Brian Kershisnik, and Lisa DeLong.
I may return to this amusing . . . er, I mean infuriating and enraging . . . theme in another post. But then again, depending on my mood and whether there's something else on which I feel more inclined to comment, maybe I won't.
In the meanwhile, see this, from The Amish Catholic:
"Mormon Artists You Should Know"
Posted from Seaside, Oregon