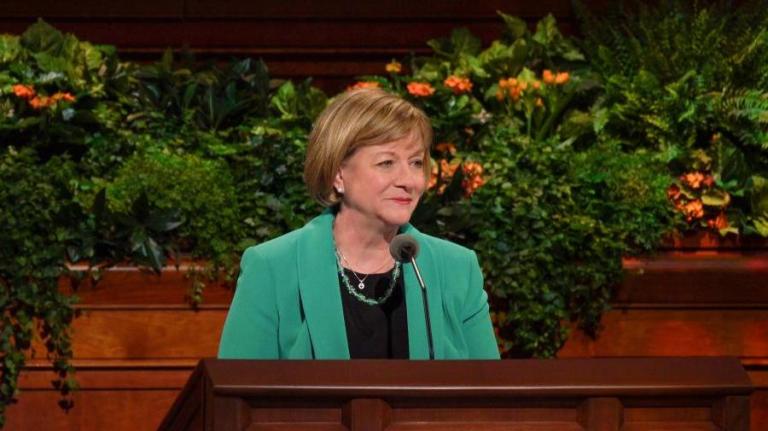 The most recent installment of the bi-weekly joint Hamblin/Peterson column in the Deseret News has appeared:
"Dorothy Day and the Catholic Worker"
***
In my most recent introduction to a volume of Interpreter: A Journal of Latter-day Saint Faith and Scholarship, I commented fairly extensively upon an important lecture given at the Provo campus of Brigham Young University on 10 November 2018 by Elder Jeffrey R. Holland, of the Quorum of the Twelve Apostles of the Church of Jesus Christ of Latter-day Saints:
"The Interpreter Foundation and an Apostolic Charge"
A video of that lecture itself, as well as its text, are now available for your viewing and/or reading:
"Elder Jeffrey R. Holland, "The Maxwell Legacy in the 21st Century" (2018 Neal A. Maxwell Lecture)"
https://mi.byu.edu/wp-content/uploads/2019/01/2018-Maxwell-Institute-Annual-Report-small.pdf
***
"I spent the first 18 years of my life blissfully assuming all Protestant churches allowed women to preach."  So writes Jenna Barnett in an article for the politically leftist Evangelical magazine Sojourners (to which I once subscribed), entitled "New Study: Largest U.S. Churches Are Unclear on Women's Leadership."  She describes her shock at learning that her assumption was not true.
It's slightly ironic, I suppose, that the very patriarchal Church of Jesus Christ of Latter-day Saints, often harshly condemned for its alleged oppression and repression of women, does allow women to preach.  (Ms. Barnett doesn't mention us, of course.  For one thing, we're not Protestant.)  In fact, it expects them to do so.  On any given Sunday, in my home ward and in congregations around the world, one or more women will speak — will "preach," to use more mainstream Christian vernacular — in our principal worship service.
Now, of course, I realize that the leadership structure of my church is very different from that of other churches, and that women are not ordained to priesthood offices within it.  And I understand that my church doesn't have "preachers" in the sense that Protestant churches do, or clergy in the sense of Orthodox, Catholic, and other forms of Christianity.  Fine.  Nevertheless, it remains the fact that, on any given Sunday, in my home ward and in congregations around the world, one or more women will speak from the pulpit in our principal worship service.  And they're not simply reading a prescribed scriptural text, as they now do in some liturgical traditions.  They are freely speaking their own thoughts, from their hearts, composed in their own minds.  That's not nothing, and it shouldn't be minimized.  And it's been that way for a very long time — certainly for as long as I can remember.
For a fine sampling of sermons by women in the Church, see Jennifer Reeder and Kate Holbrook, eds., At the Pulpit: 185 Years of Discourses by Latter-day Saint Women (Salt Lake City: Church Historian's Press, 2017).
'Sir," the great English lexicographer and wit Samuel Johnson declared to his biographer James Boswell on 31 July 1763,  "a woman's preaching is like a dog's walking on his hinder legs.  It's not done well; but you are surprised to find it done at all."
That shamelessly sexist attitude is completely foreign to the restored Church of Jesus Christ.