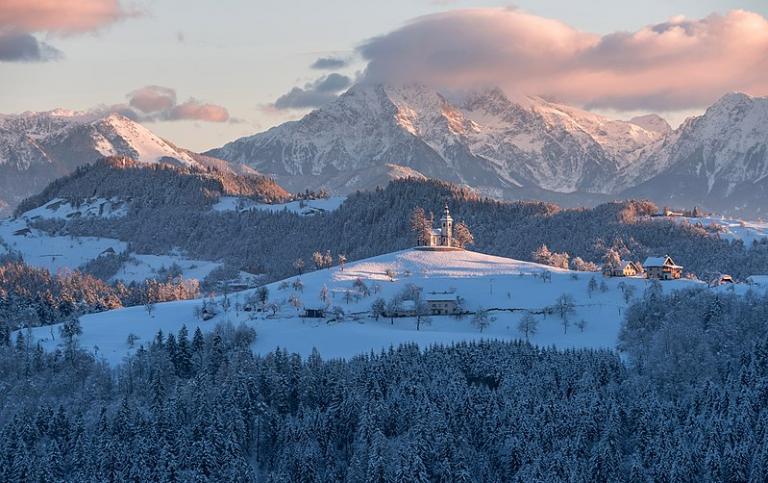 I share two thought-provoking passages on hope, from the great C. S. Lewis's great 1952 book Mere Christianity:
Hope is one of the Theological virtues. This means that a continual looking forward to the eternal world is not (as some modern people think) a form of escapism or wishful thinking, but one of the things a Christian is meant to do. It does not mean that we are to leave the present world as it is. If you read history you will find that the Christians who did most for the present world were just those who thought most of the next. The Apostles themselves, who set on foot the conversion of the Roman Empire, the great men who built up the Middle Ages, the English Evangelicals who abolished the Slave Trade, all left their mark on Earth, precisely because their minds were occupied with Heaven. It is since Christians have largely ceased to think of the other world that they have become so ineffective in this. Aim at Heaven and you will get earth "thrown in": aim at earth and you will get neither. It seems a strange rule, but something like it can be seen at work in other matters. Health is a great blessing, but the moment you make health one of your main, direct objects you start becoming a crank and imagining there is something wrong with you. You are only likely to get health provided you want other things more — food, games, work, fun, open air. In the same way, we shall never save civilisation as long as civilisation is our main object. We must learn to want something else even more. . . .
There is no need to be worried by facetious people who try to make the Christian hope of "Heaven" ridiculous by saying they do not want "to spend eternity playing harps." The answer to such people is that if they cannot understand books written for grown-ups, they should not talk about them. All the scriptural imagery (harps, crowns, gold, etc.) is, of course, a merely symbolical attempt to express the inexpressible. Musical instruments are mentioned because for many people (not all) music is the thing known in the present life which most strongly suggests ecstasy and infinity. Crowns are mentioned to suggest the fact that those who are united with God in eternity share His splendour and power and joy. Gold is mentioned to suggest the timelessness of Heaven (gold does not rust) and the preciousness of it. People who take these symbols literally might as well think that when Christ told us to be like doves, He meant that we were to lay eggs.