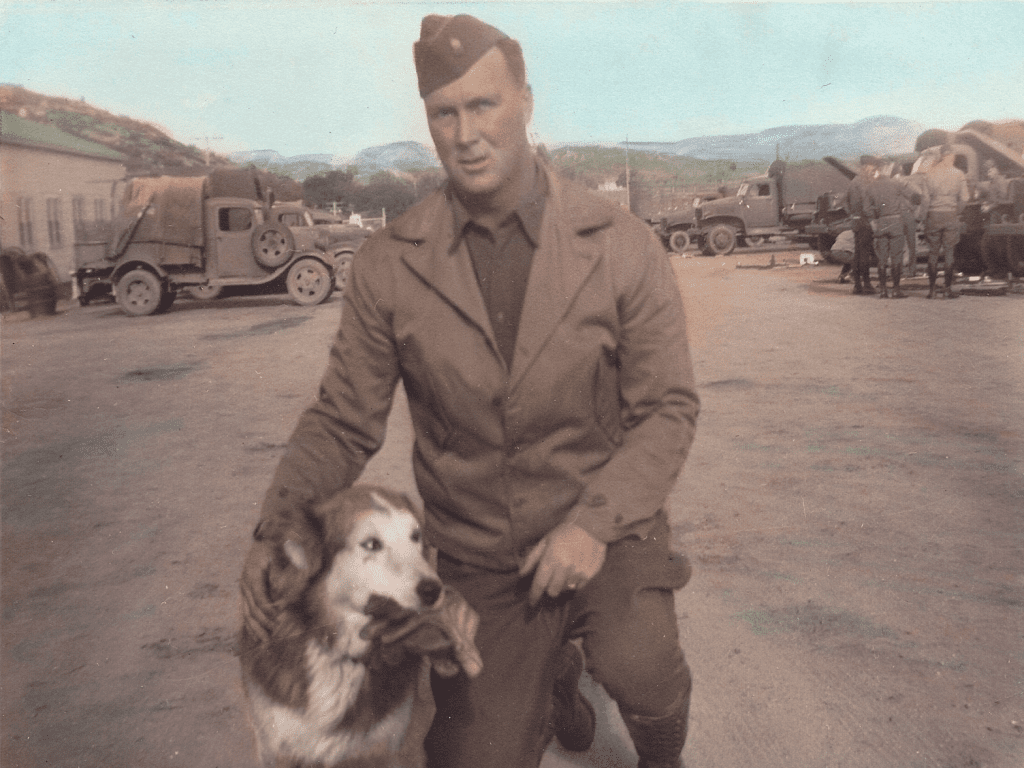 In commemoration of his 106th birthday, which was on Saturday (see "The Spirit of Elijah"):
My Norwegian grandmother wanted Dad to become a Lutheran minister, but, although he was surrounded by Scandinavian Lutherans in his region of rural North Dakota, he never felt "the call." Years later, he would laughingly remember a pattern that he noticed among the pastors of his childhood: Whenever they felt "called" to another church and congregation, he said, it was inevitably a larger and more lucrative one.
So, after graduating from Starkweather High School, he went off to study forestry in (I believe) Bottineau, North Dakota, just a few miles from the Canadian border. But the Great Depression was underway, and North Dakota's economy hadn't been especially robust in the first place. Dad's oldest brother, George, headed off for the Promised Land of Southern California, and Dad eventually joined him there. George had landed a job in the construction industry and, with his connections, Dad ultimately did as well. Along the way, though, he spent some time in President Roosevelt's Civilian Conservation Corps, working mostly in the foothills of the Sierra Nevadas.
Still seeking steady work, he joined the United States Cavalry — which still existed in the late 1930s and very early 1940s — for which he was serving along the border with Mexico when the Japanese attacked Pearl Harbor. That event transformed his life, along with the lives of millions of others. He received a very pleasant note from Franklin Roosevelt informing him that he was now enlisted "for the duration of the war." He always chuckled when he remembered the cheery way in which the letter opened. "Greetings!" said President Roosevelt.
Dad became a regular member of the United States Army, stationed at various times in such locations as Fort Benning, Georgia; the Army's German language school at the University of Chicago (where, without knowing it, he walked every day past the laboratories of Enrico Fermi's supersecret Manhattan Project); the elite military intelligence school at Camp Ritchie, Maryland (where Hugh Nibley was also assigned); and High Wycombe, England, between London and Oxford, where he spent his time analyzing aerial reconnaissance photos of the German lines. In the end, coming to the European continent itself just after D-Day and the famous Battle of the Bulge, he was attached as a staff sergeant to the 11th Armored Division of General George S. Patton's Third Army. Among other things, his unit participated in the liberation of the Nazi death camp at Mauthausen, Austria, an experience that marked him for life.
Ultimately, when the war had ended, he was demobilized in Paris and shipped back to the United States.
To be continued.