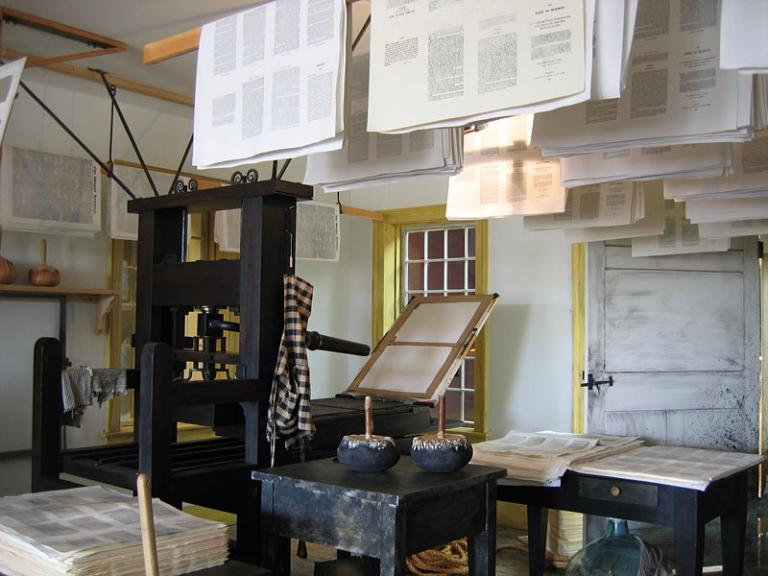 An important new academic discussion has now appeared on the website of the Interpreter Foundation:
"Pre-print of 'Revisions in the Analysis of Archaic Language in the Book of Mormon,'" by Stanford Carmack and Royal Skousen
This is the introductory note that I wrote for it:
In The Nature of the Original Language [of the Book of Mormon] (hereafter, NOL), Royal Skousen and Stanford Carmack indicated that additional research into the language of the Book of Mormon might mean that some of the archaic words, phrases, and expressions identified at the beginning of NOL would eventually be discovered to have also occurred later in the 1700s. They were hampered by an inability to fully use the Eighteenth Century Collections Online (ECCO) database. Now, however, much of that difficulty has been overcome, and Carmack has spent the last year or so reviewing the potentially archaic words, phrases, and expressions discussed in NOL. (During the past few months, Skousen has reviewed these potential archaisms as well.)
In what follows—a pre-print of what will appear in part 8 of volume 3 of the Book of Mormon Critical Text Project—Skousen and Carmack report on what they have found. Some of the examples given in NOL did not die out as early as they had proposed. But a good many solid examples still hold up as almost certainly or probably archaic.
The results are important. For one thing, they illustrate the care and integrity with which the Book of Mormon Critical Text Project has been conducted since its inception. The Interpreter Foundation is honored to be associated with this effort.
***
Some of you will be interested in this item, from Religion & Politics. And, if the past is any guide, some of you will be irritated by it, or irritated with me for linking to it:
"The Eagle Scout and the President: What a Utah Politician Tells Us about LDS Ambivalence to Trump"
Some will insist that, in posting a link to it, I've violated my pledge of non-partisanship. But I haven't, of course. I find the article interesting for its author's take on Latter-day Saints.
***
And, speaking of non-partisanship, I've been thinking of the letter issued by the First Presidency during the immediate run-up to the 2016 American presidential election:
Said Presidents Thomas S. Monson, Henry B. Eyring, and Dieter F. Uchtdorf, "Principles compatible with the gospel may be found in various political parties, and members should seek candidates who best embody those principles."