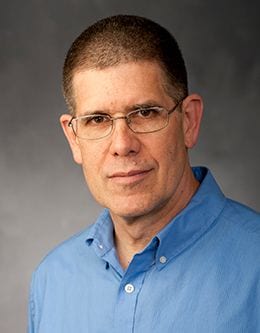 Please permit me to introduce my longtime friend and colleague Dilworth B. Parkinson, who retired from Brigham Young University back in 2017:
After earning his doctorate in Arabic sociolinguistics from the University of Michigan, Dil Parkinson (who had served his first mission in Beirut, Lebanon) founded the Arabic program at BYU, which, I think it safe to say, has now become one of the very best undergraduate Arabic programs in the United States. Eventually, he also launched an intensive Arabic study abroad program, which we made a requirement for graduating from BYU with the dual major in Arabic. In fact, from 2009 through his retirement in 2017, Dil and his wife, Laura Beth, spent every fall term in the Middle East, shepherding groups of BYU students through the myriad linguistic, cultural, and practical challenges of residential study in the Arab world.
Dil has been and continues to be deeply involved in the translation of the Latter-day Saint scriptures (and other materials, such as Gospel Principles and Preach My Gospel) into Arabic. A gifted musician, he has also Arabized a number of Latter-day Saint hymns. Moreover, after his retirement, he and his wife served together as Church humanitarian representatives in the Hashemite Kingdom of Jordan, where they worked with refugees and small branches.
Back on 24 March 2017, nearly four years ago now, Professor R. Kirk Belnap, who was, at that time, the head of the Arabic Section in Brigham Young University's Department of Asian and Near Eastern Languages, sent a letter out to friends and former Arabic students informing them of Professor Parkinson's pending retirement and inviting them to contribute to a "Dilworth and Laura Beth Parkinson Endowed Fund" at BYU.
"Hundreds of students, myself included," wrote Professor Belnap, "have benefitted in numerous ways from Dil's service. . . . BYU graduates more undergrads with advanced levels of proficiency in Arabic than any other university in the nation. And you make important contributions in your professions, communities, and families. The world is a better place because of you ambassadors for peace."
Professor Belnap will himself serve as an excellent example of its results. He was one of Dil's early students at BYU. Thereafter, Kirk proceeded to earn a Ph.D. in linguistics at the University of Pennsylvania before returning to BYU as a member of the faculty and becoming a nationally prominent and influential figure in the teaching of Arabic and other Near Eastern languages..
Dil's students have gone on to a wide variety of careers. Several — including Spencer Scoville and Kevin Blankinship, who, along with Kirk, serve on the Arabic faculty — now teach in various departments at BYU. Some are in international business. Some work with refugees. Several have served as Church leaders in the Middle East. One of his former students developed the first really good Arabic word processing software. Another, surely one of the finest Arabists in the U.S. Department of State, has been a career diplomat in the Middle East as well as an inspiration to many BYU students thinking of careers in the Foreign Service and currently serves in Baghdad in the sensitive and vitally important post of ambassador of the United States of America to Iraq.
In a sense, I too was a student of Dil Parkinson's. While he was gathering data for his doctoral dissertation in Egypt, he took time out to help me with my studies there. He also ensured my hiring out of graduate school into the Department of Asian and Near Eastern Languages at BYU. It was while I myself was overseeing an intensive Arabic program in Jerusalem in 1993 that he hired the first student assistants to help me launch BYU's Islamic Translation Series. My debt to him is incalculable. Moreover, ever since the year that we spent together in Cairo, early in our married lives, my wife and I have considered Dil and Laura Beth Parkinson among our best friends, and we were personally delighted when BYU approved the establishment of a scholarship fund in their honor. And it is wholly fitting that the fund is named after both of them, together. Laura Beth, remarkable and talented in her own right, has been staunchly supportive of Dil's invaluable work. She has established homes and raised children and supported students during multiple sojourns in various parts of the Middle East, which, I can testify from personal experience, is not always easy.
The Dilworth and Laura Beth Parkinson Endowed Fund is now endowed and functioning. But more money is needed, in order for the fund to do what we hope and envisage for it. And it is very much needed. As I say, we require our Arabic students to have lived and studied in the Middle East. That's one of the aspects of BYU's program that makes it so very, very good. But study overseas is expensive, and its costliness is especially problematic for BYU students, who typically tend (because of missionary service) to be a little older than most American undergraduates and who are (because of Church teachings on marriage and family and chastity) not uncommonly married. As Professor Belnap explained already in his early-2017 letter:
Our overseas program, hosted in Amman [Jordan] since 2011, is the critical factor in making it possible for our students to achieve high levels of linguistic and cultural proficiency. Our partners at the Qasid Institute are the best. . . . They have bent over backward to keep costs down, but due to the influx of large numbers of refugees the cost of living in Amman, especially rent, has become prohibitive. As. result, a semester of study there now costs more than twice that of a semester in China. A student who does the full intensive Arabic program now pays about $12,000 for the experience and we already know that this will increase next year.
Providing partial funding for students of limited means to participate in overseas study at a cost that is closer to Provo parity is our greatest need.
I realize full well that I'm stepping on my own appeals for donations to the Interpreter Foundation. But if you've already given all you intend to donate to the Interpreter Foundation, please consider a gift, large or small, to the Dilworth and Laura Beth Parkinson Endowed Fund.
As Latter-day Saints become more and more engaged with the Arab and Islamic world as also with people in the Arabic and Muslim diaspora — we have many members and units in the Middle East and in the world of Islam more generally, and, incredibly, there will soon be a Dubai United Arab Emirates Temple [!!!]– it is urgently important that we have members of the Church who can interact knowledgeably and sensitively with Arabs and with non-Arab Muslims. As the Arab world and Israel begin to build bridges across the once unbridgeable divide between them, economic and diplomatic opportunities will present themselves in previously unimaginable ways.
BYU's Arabic program is of world-class stature. But it can be even better. (With my pending retirement and replacement , it will take a dramatic step forward already on 1 July 2021.) If further strengthening an area at BYU that is already excellent appeals to you, if you're interested in building better relations between the Church and the Islamic peoples or between America and the Arab world, please consider making a gift to the Dilworth and Laura Beth Parkinson Endowed Fund at BYU. If you know people who might be interested, please call this to their attention.
Donations can be made here:
https://donate.churchofjesuschrist.org/donations/byu?funds=30123056&fbclid=IwAR2bLENSKjeD15vrAJhr-NEu7obe6iZ_1bxjebpl1_xjgRNKi9ejjhgv8r4
If you have further questions, please don't hesitate to contact me at daniel_peterson@byu.edu.
Even better, perhaps, if you're thinking of a serious donation, I doubt that Kirk Belnap would mind your contacting him directly.