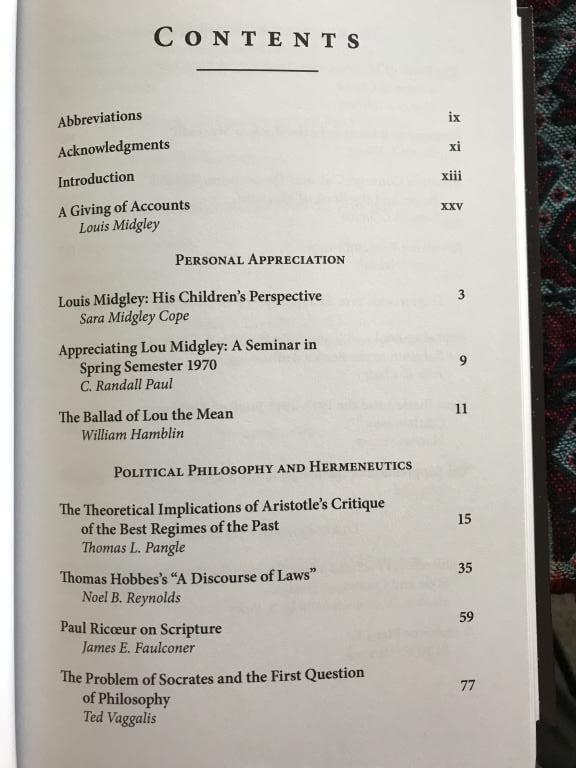 Here's a brief article from Provo's Daily Herald about the LDS Film Festival, which opens on Wednesday night and continues through Saturday night. It refers, in passing, to the Interpreter Foundation's theatrical film, Witnesses:
"LDS Film Festival celebrates 20 years of cinema"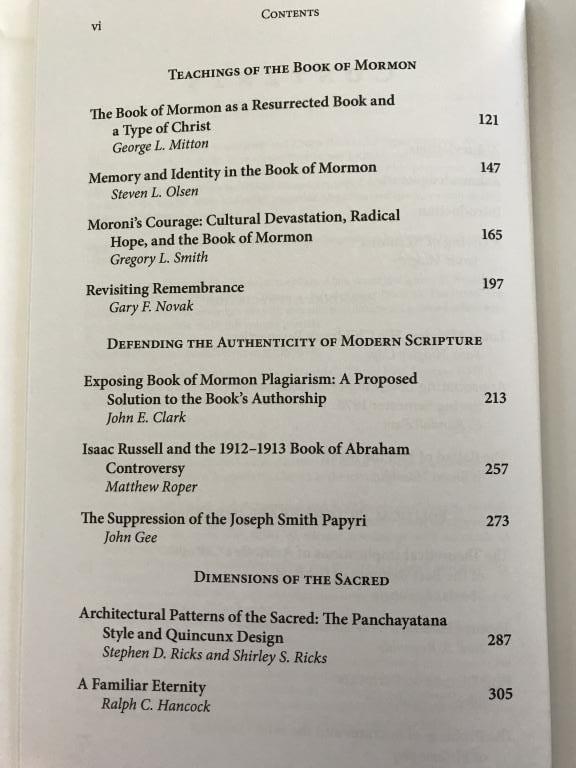 With her kind permission, I'm sharing some thoughts here that we received today from Deanna Warden. She is referring to the Interpreter Foundation's newly-launched website, Witnesses of the Book of Mormon: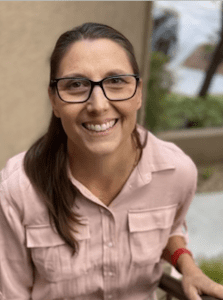 I have been deeply touched by this website. I am a lay scholar always studying and finding tidbits on my own. I recently found Scripture plus and have been enjoying someone else curating my study experience with interesting and historical details. I usually have to do a google search and then sift through anti junk and others till I can find something worth reading. I use BYU studies, fair mormon and anything else I can find. I love the gospel so when I went to your website I was unprepared for the feelings I had. I felt so excited by the witnesses, especially after seeing the trailer to the film and again realizing that they sacrificed so much. I was also touched by the scholars' testimonies and read several. Last night I couldn't sleep and I read several more. I was so on fire about this site that I shared it at our family's zoom church on Sunday and told everyone that I wanted to shout my witness to the heavens and challenged my husband at least to write and share his as well. Your site has made me want to post my thoughts on my social media and be able to be a public witness as well! For all this I say thank you. Thank you for your efforts and the work of so many to make such a powerful website. . . .
Thank you again for your work and all the efforts and inspiration you have all received for this.
***
And, just in case you missed them:
Here is where you can obtain a copy of the new anthology in honor of Professor Louis C. Midgley:
PRE-ORDER: Remembrance and Return – Papers in Honor of Louis C. Midgley – Softbound – Ted Vaggalis & Daniel C. Peterson, eds.
And here is a link to Martin Tanner's twenty-minute interview on KSL-Radio with, first, Witnesses director Mark Goodman and, thereafter, actor Lincoln Hoppe ("Martin Harris"):
"Witnesses Movie Interview and Special Screening"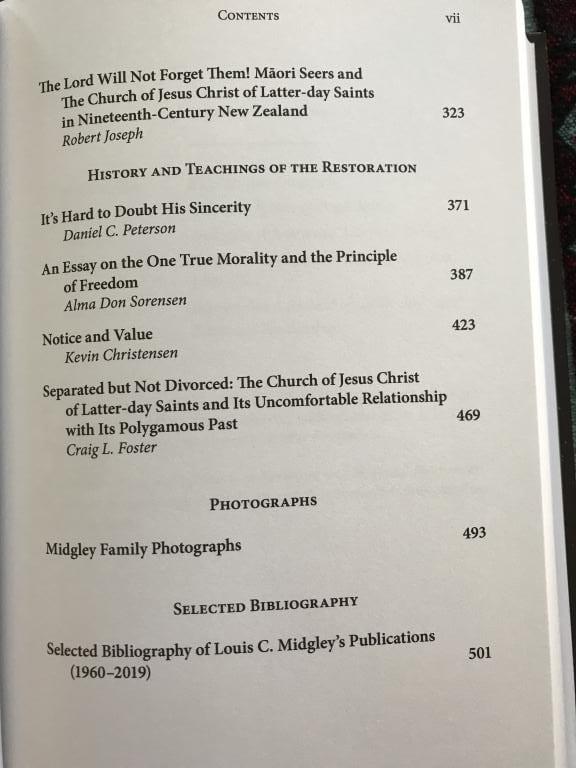 And finally, as I've been doing of late and as I intend to continue doing for a while longer, here are links to articles from a previous issue of Interpreter: A Journal of Latter-day Saint Faith and Scholarship:
Daniel C. Peterson, "Some Notes on Faith and Reason"
John A. Tvedtnes, "When Was Christ Born?"
Abstract: Many people still believe that Jesus Christ was born on 25 December, either in 1 bc or ad 1. The December date is certainly incorrect and the year is unlikely.
Royal Skousen, "Another Account of Mary Whitmer's Viewing of the Golden Plates"
Craig L. Foster, "Separated but not Divorced: The LDS Church's Uncomfortable Relationship with its Polygamous Past"
Abstract: The Church of Jesus Christ of Latter-day Saints's uncomfortable relationship with its polygamous history is somewhat like an awkward marriage separation. This is, in part, because of the fitful, painful cessation of plural marriage and the ever present reminders of its complicated past. This essay looks at examples of members' expression of discomfort over a polygamous heritage and concludes with suggestions of possible pathways to a more comfortable reconciliation.
Brian C. Hales, "Dissenters: Portraying the Church as Wrong So They can be Right Without It"
Abstract: This essay addresses the reasons many persons have left The Church of Jesus Christ of Latter-day Saints. In particular, there are those who publicly assert the Church is not led by inspired leaders so they can feel at peace about their decision to leave it. One common argument used to justify their estrangement is the "Samuel Principle," which ostensibly would require God to allow his followers on earth to go astray if they chose any level of unrighteousness. Problems with this interpretation are presented including examples from religious history that show that God's primary pattern has been to call his errant followers to repentance by raising up righteous leaders to guide them. Also explored are the common historical events that dissenters often allege have caused the Church to apostatize. The notion that the Church and the "Priesthood" could be separate entities is examined as well. The observation that Church leaders continue to receive divine communication in order to fulfill numerous prophecies and that a significant number of completely devout Latter-day Saints have always existed within the Church, obviating the need for any dissenting movement, is discussed. In addition, several common scriptural proof-texts employed by some dissenters and their ultimate condition of apostasy are analyzed.
Neal Rappleye, "A Scientist Looks at Book of Mormon Anachronisms"
Review of Wade E. Miller, Science and the Book of Mormon: Cureloms, Cumoms, Horses & More (Laguna Niguel, California: KCT & Associates, 2010). 106 pages + viii, including two appendices and references cited, no index.
Abstract: Anachronisms, or out of place items, have long been a subject of controversy with the Book of Mormon. Several Latter-day Saints over the years have attempted to examine them. Dr. Wade E. Miller, as a paleontologist and geologist, offers a some new insights on this old question, especially regarding animals mentioned in the Book of Mormon, including a report on some preliminary research which might completely change the pre-Columbian picture for horses in America. Overall, this is an indispensable resource on Book of Mormon anachronisms.
A. Jane Birch, "Questioning the Comma in Verse 13 of the Word of Wisdom"
Abstract: The 1921 edition of the Doctrine and Covenants included an additional comma, which was inserted after the word "used" in D&C 89:13: "And it is pleasing unto me that they should not be used, only in times of winter, or of cold, or famine." Later authors have speculated that the addition of the comma was a mistake that fundamentally changed the meaning of the verse. This article examines this "errant comma theory" and demonstrates why this particular interpretation of D&C 89:13 is without merit.
Matthew L. Bowen, ""And There Wrestled a Man with Him" (Genesis 32:24): Enos's Adaptations of the Onomastic Wordplay of Genesis"
Abstract: In this brief note, I will suggest several instances in which the Book of Mormon prophet Enos utilizes wordplay on his own name, the name of his father "Jacob," the place name "Peniel," and Jacob's new name "Israel" in order to connect his experiences to those of his ancestor Jacob in Genesis 32-33, thus infusing them with greater meaning. Familiarity with Jacob and Esau's conciliatory "embrace" in Genesis 33 is essential to understanding how Enos views the atonement of Christ and the ultimate realization of its blessings in his life.
Rick Anderson, "Mormonism and Intellectual Freedom"
Abstract: To many outside the Church of Jesus Christ of Latter-day Saints (and to some of its members), the Church's teachings and practices appear not only socially and experientially constraining, but intellectually restrictive as well, given its centralized system of doctrinal boundary maintenance and its history of sometimes sanctioning members who publicly dissent from its teachings. Do these practices amount to a constraint of intellectual freedom? This essay argues that they do not, and offers several possible explanations for the commonly-asserted position that they do.
Kevin Christensen, "Eye of the Beholder, Law of the Harvest: Observations on the Inevitable Consequences of the Different Investigative Approaches of Jeremy Runnells and Jeff Lindsay"
Review of "Letter to a CES Director: Why I Lost My Testimony," Jeremy Runnells, April 2013, Updated February 23, 2014. 83 pages. http://cesletter.com/Letter-to-a-CES-Director.pdf.
Abstract: In his Letter to a CES Director, Jeremy Runnells explains how a year of obsessive investigation brought about the loss of his testimony. In an LDS FAQ, LDS blogger Jeff Lindsay deals with all of the same questions, and has done so at least twenty years and has not only an intact testimony, but boundless enthusiasm. What makes the difference? In the parable of the Sower, Jesus explained that the same seeds (words) can generate completely different harvests, ranging from nothing to a hundred-fold increase, all depending on the different soil and nurture. This essay looks at how different expectations and inquiries for translation, prophets, key scriptural passages on representative issues can lead to very different outcomes for investigators.
Val Larsen, "Restoration: A Theological Poem in the Book of Mormon"
Abstract: The distinctive Mormon conception of God makes possible a logically coherent reconciliation of the facially incompatible laws of justice and mercy. The Book of Mormon prophet Alma clearly explains how these two great laws may be reconciled through the atonement and repentance that the atonement makes possible. Alma artfully illustrates the relationship between justice and mercy in a carefully crafted theological poem.
Taylor Halvorson, "Reading the Scriptures Geographically: Some Tools and Insights"
Abstract: The purpose of this article is to provide several examples of how meaning, understanding, and interpretation of scriptures may be enhanced when scriptures are read in their geographical context. Many scholarly articles seek exclusively to break new ground in meaning and meaning-making, to essentially produce new knowledge. This article hopes to break new ground both in terms of new knowledge (insights) as well as in the pragmatics of giving readers additional tools and opportunities for exploring the scriptures in fresh ways. In particular, this article will also highlight several free geographical tools that can improve one's learning with the scriptures, with particular focus on Google Earth and the BYU scriptures.byu.edu/mapscrip tool (hereafter referred to as Google Earth Bible or GEB). The hope is that this article will, through the tools discussed, create opportunities for others to create new knowledge for themselves through scripture study.
***
P.S. My wife and I received our first dose of the Pfizer anti-COVID vaccine today. Thus far, apart from the occasional feeling of being possessed by the spirits of Bill Gates and Anthony Fauci and a recurring urge to surrender all of our basic constitutional rights, neither of us has noticed any side effects at all. My left arm isn't even sore. (Of course, I received my injection in my right arm. But that one isn't hurting, either.)