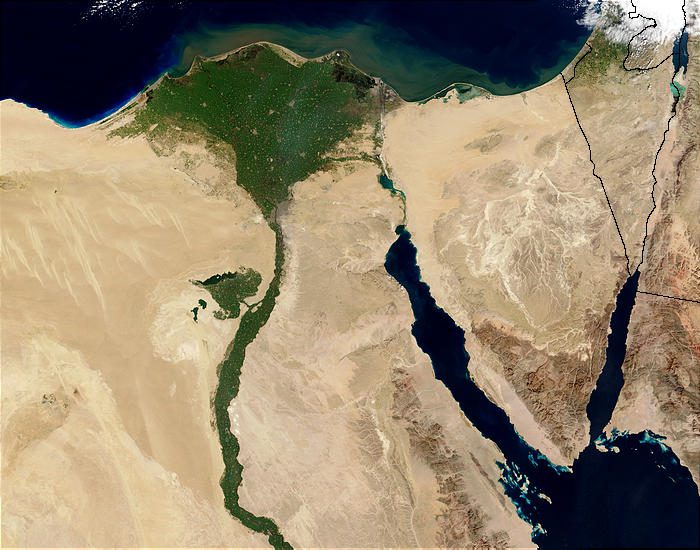 But, first:
Book of Moses Essays #41: Moses 1 in Its Ancient Context: Moses in the Presence of God (Moses 1:31, chapters 2-4)
***
And this:
A couple of days ago, I posted an entry that was partly about anti-Semitism. (Even the funny little pseudo-documentary video to which I linked in that entry originally ended by blithely — and satirically — blaming the loss of the RMS Titanic on "the Jews"; that obviously unserious accusation has clearly since been edited out.) My blog entry caught the attention of my Malevolent Stalker, who has been anonymously maligning me online every week and most days for the better part of the past two decades. One of his favorite tropes over that period has been to insinuate that I'm an anti-Semite — probably because, as he well knows, the charge of anti-Semitism, if it can be made to stick, is justly viewed as one of the most destructive and damaging accusations in the rhetorical arsenal. So, of course, with the stunning lack of intellectual integrity that has been characteristic of his behavior from its earliest months, he has seized upon my recent blog entry criticizing anti-Semitism as being, itself, anti-Semitic.
Among other things, he suggests that the joke that I quoted about supposed Jewish responsibility for the sinking of the Titanic is an anti-Semitic joke. In fact, though, it's a Jewish joke — a Jewish joke that has often been posted on Jewish websites and on websites critical of anti-Semitism (as, for example, here, and here, and here, and here, and here, and here, and here, and here).
While he plays his bizarre games, though, my concerns grow at what seems to be an international resurgence of anti-Jewish bigotry:
"The Flames of Anti-Semitism Are Growing Higher, Fueled by Both the Left and Right: 2020 was a terrible year for anti-Semitic conspiracy theories and attacks on Jews. 2021 promises to be worse."
My father very explicitly and deliberately raised me with a loathing of anti-Semitism and, even, with a commitment to opposing it. I take his charge very seriously.
***
Carrying on with my book revisions, opening with a reference to the decades-old Arab-Israeli conflict:
There is no such thing, in this terribly complex matter, as "the Lord's side." Neither side is without sin, and neither side is without just cause. As a Church, we must attempt to steer a neutral course between the various factions. As Latter-day Saints, we must hóld ourselves and everyone who would seek our support to the stan­dards of justice and charity that the gospel mandates. It is only after a purging and a cleansing that Israel will be truly worthy of all the blessings that the Lord is willing to grant. "Then shall Jerusalem be holy."[1]
In that day shall the branch of the Lord be beautiful and glori­ous, and the fruit of the earth shall be excellent and comely for them that are escaped of Israel. And it shall come to pass, that he that is left in Zion, and he that remaineth in Jerusalem, shall be called holy, even everyone that is written among the living in Jerusalem: When the Lord shall have washed away the filth of the daughters of Zion, and shall have purged the blood of Jerus­alem from the midst thereof by the spirit of judgment, and by the spirit of burning.[2]
The Lord's justice and mercy extend to all peoples of the earth. Every human individual of every race is his child and the object of his love. Our task as individuals is to emulate that divine love. Our mission as members of The Church of Jesus Christ of Latter-day Saints is to work toward the day when all the nations "shall even go up from year to year to worship the King, the Lord of hosts, and to keep the feast of tabernacles."[3]
The prophet Isaiah foretold such a time, when the example of God's people would draw all the world's attention and make many from all nations desire to know more of what the Saints have.
And it shall come to pass in the last days, that the mountain of the Lord's house shall be established in the top of the mountains, and shall be exalted above the hills; and all nations shall flow unto it. And many people shall go and say, Come ye, and let us go up to the mountain of the Lord, to the house of the God of Jacob, and he will teach us of his ways, and we will walk in his paths: for out of Zion shall go forth the law, and the word of the Lord from Jerusalem. And he shall judge among the nations, and shall rebuke many people: and they shall beat their swords into plowshares, and their spears into pruninghooks: nation shall not lift up sword against nation, neither shall they learn war any more.[4]
The prophet Micah gives almost precisely the same words, but then adds,
But they shall sit every man under his vine and under his fig tree; and none shall make them afraid: for the mouth of the Lord of hosts hath spoken it. For all people will walk every one in the name of his god, and we will walk in the name of the Lord our God for ever and ever.[5]
As the prophets have consistently taught, there will be differences of religious opinion on the earth even dur­ing the Millennium. What will be missing at that day is the hostility and the lack of respect that too often characterizes our relation­ships with those who disagree with us now. If we are serious about working for the establishment of Zion, we will do all we can to drive those characteristics out of our lives.
There is common ground between us, the Jews, and the Mus­lims. We should seek both to identify it and to build upon it. Indeed, we may have a special calling and responsibility to do so. "A cabinet minister of Egypt once told me," Elder Hunter recalled, "that if a bridge is ever built between Christianity and Islam it must be built by the Mormon Church.""[6] We also have common enemies. Materialism and immorality are denounced from the pulpit of the Conference Center and the Tabernacle just as they are denounced by Muslim observers of the West. We both seek to build a society that will be pleasing to God. We Latter-day Saints call it Zion, a name that currently has offensive connotations for Muslims. But what we mean by "Zion" is something that they would not find nearly so offensive. It is a society that would embody many of the deepest values of the Qur'an, including care of orphans, widows, and the poor; worship of the one God; a religion that permeates all aspects of life and serves as the basis for our commercial, cultural, and social activities; and a desire to please God by action, by faith, and works.
So long as we are separated from the Muslims by a wall of mutual incomprehension, and by a mutual hostility that has been centuries in construction, so long as we mistrust each other's motives, we will find it very hard to communicate any of the things that matter most to us. Generations of Christian missionaries have testified to the difficulty of bringing Muslims to an acceptance of the divinity of Christ. When once we have established that basis of mutual respect and mutual sympathy, however, I am convinced that it will be possible to share the gospel with Muslims. It may take a very long time to do so, but "the worth of souls is great" and abun­dantly merits our investment. Furthermore, the Lord promises suc­cess in that venture. Someday, he says, his blessings will rest upon Egypt and Iraq, as well as upon Israel. The three nations, no more divided by the violent political hatreds that have crippled the region for centuries, will be united in God's service. And, most astonishing of all, a temple will someday stand on the banks of the Nile.
In that day shall there be an altar to the Lord in the midst of the land of Egypt, and a pillar at the border thereof to the Lord. And it shall be for a sign and for a witness unto the Lord of hosts in the land of Egypt: for they shall cry unto the Lord because of the oppressors, and he shall send them a saviour, and a great one, and he shall deliver them. And the Lord shall be known to Egypt, and the Egyptians shall know the Lord in that day, and shall do sacrifice and oblation; yea, they shall vow a vow unto the Lord, and perform it. And the Lord shall smite Egypt: he shall smite and heal it: and they shall return even to the Lord, and he shall be intreated of them, and shall heal them. In that day shall there be a highway out of Egypt to Assyria, and the Assyrian shall come into Egypt, and the Egyptian into Assyria, and the Egyptians shall serve with the Assyrians. In that day shall Israel be the third with Egypt and with Assyria, even a blessing in the midst of the land: Whom the Lord of hosts shall bless, saying, Blessed be Egypt my people, and Assyria the work of my hands, and Israel mine inheritance.[7]
This is a remarkable prospect. It will take all our ability, all our learning, all our sensitivity, all our devotion and commitment to make it come true. But, with the blessing of God, someday it most surely will.
[1] Joel 3:17.
[2] Isaiah 4:2-4.
[3] Zechariah 14:16.
[4] Isaiah 2:2-4.
[5] Micah 4:4-5.
[6] Hunter, "All Are Alike Unto God," 74.
[7] Isaiah 19:19-25.
And thus endeth the draft of my book revision as it currently stands. But there is much more to be done.