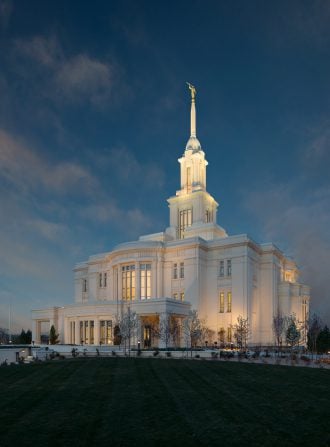 ***
My wife and I are hoping to be able to go back to the temple soon. We haven't attended for at least sixteen months now, and it would be really, really good to be there again. (We finally had a reservation for the Payson Utah Temple this afternoon, but things came up and we can't go.) I've missed the temple more than I realized I would. I commented on that to a member of the Twelve many months ago, and he agreed. He had missed the temple, too. I'm sure that there are others out there who have felt the same way. President Russell M. Nelson, I suspect, is one of them:
"President Nelson Expresses Gratitude for the Reopening of All Temples: The Kyiv Ukraine Temple is the last house of the Lord to reopen during the pandemic"
But, if we work hard at it, we can still get the temples shut down once more. We can still bring the work of the redemption of the dead to a screeching halt. We can go back again to entirely online worship services. We can still slow missionary work down to a crawl. We can return to hiding in our homes. We can do it!
In that connection, I just received the following from BYU:
Reminder: COVID-19 Vaccinations
Utah is currently experiencing an uptick in COVID-19 cases. Additionally, the increasing prevalence of the new COVID-19 delta variant is concerning. BYU is strongly encouraging all students, faculty, and staff to receive a COVID-19 vaccine as soon as possible to protect our campus community from a COVID-19 outbreak. (Students are also receiving an email this morning in preparation for fall semester.)
If you've already been vaccinated, thank you! If you haven't been vaccinated, sign up today! Vaccine appointments are readily available throughout Utah, including at the former Provo High building and the BYU Student Health Center.
And that reminds me of some other articles that have recently caught my attention:
"COVID-19 surging again; so what's Utah's strategy? New case counts are trending upward, and hospitals are filling, while many refuse to get vaccinated"
"What experts know so far about the delta variant: The variant is rapidly outcompeting other versions of the coronavirus around the world"
And how is it being so successful? What is the secret? A substantial portion of the credit for this wonderful achievement goes to people who, for whatever reason, have chosen to reject vaccination:
"Unvaccinated people don't only risk their own health: Their bodies become 'variant factories'"
"The unvaccinated are at risk as evolution accelerates the covid-19 pandemic: Research is unravelling the virus's deep secrets"
"Vaccines are a safer alternative for acquiring immunity compared to natural infection and COVID-19 survivors benefit from getting vaccinated, contrary to claims by Peter McCullough"
"The Pfizer COVID-19 vaccine is still stopping severe illness as the delta variant surges: The delta variant continues to surge. In Israel, is the vaccine still stopping severe illness?"
"There's a strong case for fully vaccinated people to wear masks again: Dr. Rochelle Walensky, director of the CDC, said you're probably safe from variants — but masks will keep others protected."
I don't really want to go back to hiding out in my home and to never going out without a mask. Come on, folks! Just get the darn shot. It doesn't really hurt and the immediate aftereffects are almost always quite mild. (In my own case, I actually felt none at all.)
"Delta variant now makes up more than half of coronavirus cases in US, CDC says"
"Rates of new Covid-19 cases are almost 3 times higher in states with low vaccination rates, new data shows"
"Spread of the Delta variant may make it even harder to reach herd immunity, expert says"
"Surgeon General on Delta variant: If you are not vaccinated, you are in trouble"
An older one: "The surge in U.S. coronavirus cases shows a shift in who's getting sick: Younger, unvaccinated people aren't just getting mild infections; they're landing in the ER too"
"Utah hits 70% vaccination goal but governor warns 'we're not out of the woods yet'"
"What explains the partisan divide on vaccines? 'Politics is becoming religion,' Utah's governor says: Utah Gov. Spencer Cox brings his message to 'Face the Nation'"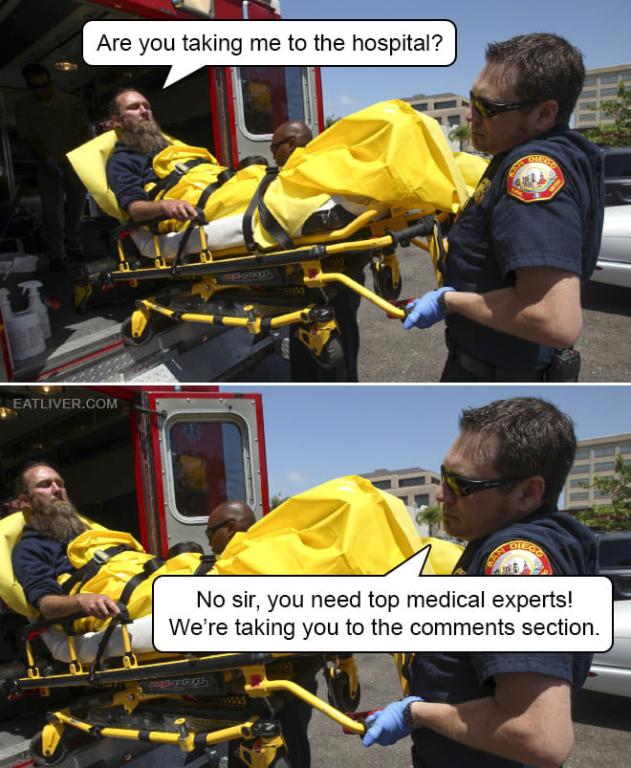 And now, while I'm still in full alarmist mode, I think I'll share a link about another concerning topic:
"Why North America's killer heat scares me"
***
As a theist who (I'm often told) both hates and fears science, and particularly as a Latter-day Saint, I found this short article quite interesting:
"You're Drinking Caffeine All Wrong: How That Daily Coffee Ends Up Making You More Tired"
***
Finally, the prominent geneticist and evolutionary biologist Richard Lewontin, who was emeritus Alexander Agassiz Research Professor at Harvard University, died on Sunday, the Fourth of July. He was an unashamed Marxist and an avowed atheist, and he expressed his commitment to atheism in very striking terms in an article that he published in early 1997:
We take the side of science in spite of the patent absurdity of some of its constructs . . . because we have a prior commitment, a commitment to materialism. It is not that the methods and institutions of science somehow compel us to accept a material explanation of the phenomenal world, but, on the contrary, that we are forced by our a priori adherence to material causes . . . no matter how counter-intuitive, no matter how mystifying to the uninitiated. Moreover, that materialism is an absolute, for we cannot allow a Divine foot in the door. (Richard Lewontin, "Billions and Billions of Demons," The New York Review of Books [9 January 1997], 31.)
With that in mind, I liked this response to his death from someone who is deeply involved with the Intelligent Design movement:
"Richard Lewontin (1929-2021), Mensch"