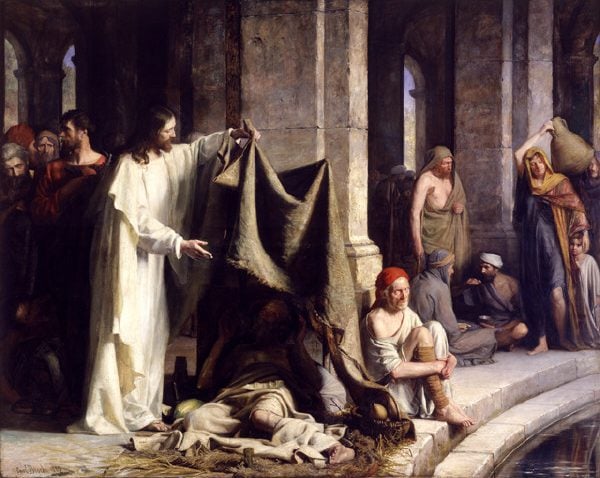 The week-to-week functioning of the Interpreter Foundation owes a very great deal to the volunteer efforts of Allen Wyatt, who currently serves as a member of our Board of Trustees, as our Vice President of Operations, and as the managing editor of Interpreter: A Journal of Latter-day Saint Faith and Scholarship.  Last night, I received distressing news regarding his son Eric, who is experiencing a sudden and severe health crisis.  (For whatever little it might be worth in this context, Eric has himself also occasionally stepped forward to help with something or other connected with the Interpreter Foundation.)  Eric's aunt has established a Go Fund Me account in an attempt to cope with the major, burdensome, unexpected, potentially devastating expenses that Eric and Eric's family now face:
If enough individual people will each contribute even a small amount of money — can we forego a couple of double bacon cheeseburgers this week? which would be more satisfying, eating that cheeseburger or helping a family in need? — the goal of the Go Fund Me campaign should be achievable.  The Lord has asked us to be "willing to bear one another's burdens, that they may be light" (Mosiah 18:8), and this seems to me a wonderful opportunity to do just that.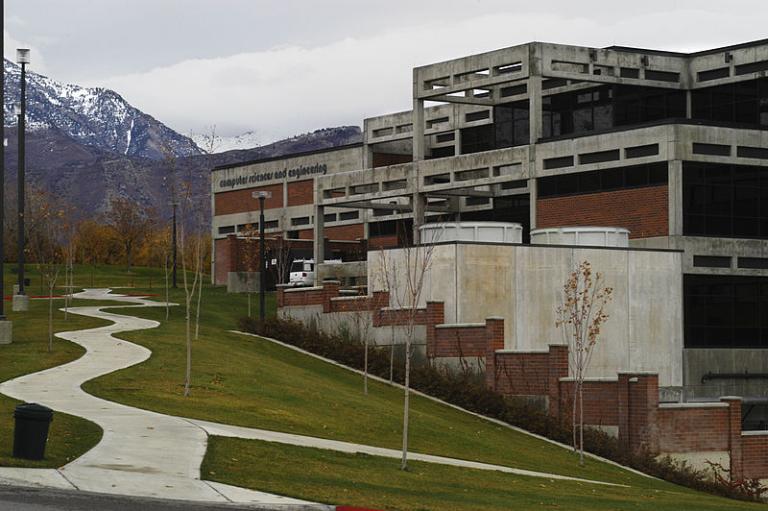 I'm pleased to report that, although Royal Skousen's presentation at Utah Valley University this past Saturday night (on "Textual Criticism and the Book of Mormon") was not recorded, the twenty-page essay that served as the basis for his remarks will go up on the blog of the Interpreter Foundation fairly soon — I don't quite have a timetable for it yet — along with the slide images (all of them textual) that were used that evening.  I will let you know here when it's all up.
In the meanwhile, here is a trio of new items that have already appeared just now on the Interpreter website:
Come, Follow Me — Old Testament Study and Teaching Helps: Lesson 48, November 21–27: Jonah; Micah — "He Delighteth in Mercy"
This is another concise set of helpful notes from Jonn Claybaugh for students and teachers of the "Come, Follow Me" curriculum in the Church of Jesus Christ of Latter-day Saints.
Audio Roundtable:  Come, Follow Me Old Testament Lesson 48: "He Delighteth in Mercy": Jonah; Micah
The Interpreter Radio Roundtable for Come, Follow Me Old Testament Lesson 48, "He Delighteth in Mercy" on Jonah; Micah, featured Bruce Webster, Kris Frederickson, and Martin Tanner. It occurred on 16 October 2022, but was recorded and archived and has now been extracted from the broader program for your listening pleasure and edification.  The complete archived two-hour show may be heard at https://interpreterfoundation.org/interpreter-radio-show-October-16-2022/. The live Interpreter Radio Show can be heard each and every Sunday evening of the year from 7 to 9 PM (MDT), on K-TALK, AM 1640.  Or, if that's too retro for you, or too geographically local, you can also listen to it live on the Internet at ktalkmedia.com.
Nibley Lectures: Time Vindicates the Prophets — Prophets and Mystics
Between 7 March 1954 and 17 October 1954, Hugh Nibley delivered a series of thirty weekly lectures on KSL Radio that were also published as pamphlets. The series, which was called "Time Vindicates the Prophets," was given in answer to those who were challenging the right of members of the Church of Jesus Christ of Latter-day Saints to call themselves Christians.
This lecture discusses mysticism, the definition most scholars give it, and how that relates to prophets.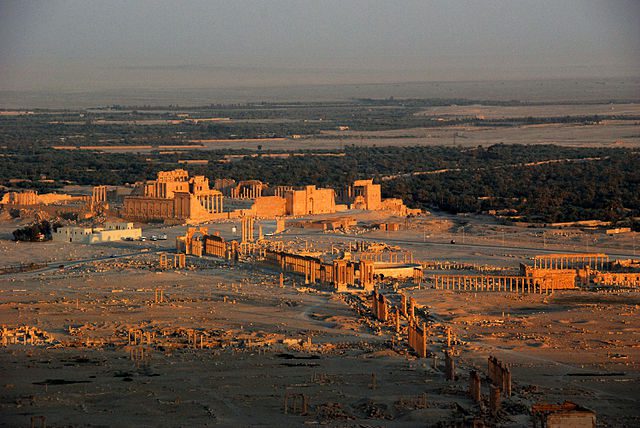 The Qur'an frequently calls upon those who hear (or read) its message to consider the lessons of history.  Here are four representative passages on that theme (in my translation) for you to consider considering:
"Do they not realize how many generations We destroyed before them?  We established them in the earth more firmly than you, sent down abundant rain on them from the sky, and made running rivers flow at their feet, yet We destroyed them for their misdeeds and raised other generations after them. . . .  Messengers have been mocked before you [Muhammad], and those who mocked them were engulfed by the very punishment they had mocked.  Say, 'Travel throughout the earth and see what fate befell those who rejected the truth.'"  (6:6, 10-11)
"We relate to you [Muhammad] such accounts of earlier towns: some of them are still standing; some have been mown down.  We did not wrong them; they wronged themselves.  Their gods, which they called on beside God, were no use to them when what your Lord had ordained came about; they only increased their ruin.  Such is the punishment of your Lord for towns in the midst of their sins: His punishment is terrible and severe.  There truly is a sign in this for anyone who fears the punishment of the Hereafter."  (11:100-103)
"Have the [disbelievers] not travelled through the land and seen the end of those who went before them?  For those who are mindful of God, the Home of the Hereafter is better.  Do you [people] not use your reason?  When the messengers lost all hope and realized that they had been dismissed as liars, Our help came to them:  We saved whoever We pleased, but Our punishment will not be turned away from guilty people.  There is a lesson in the stories of such people for those who understand."  (12:109-111)
"Have they not travelled through the land and seen how their predecessors met their end?  They were mightier than them: they cultivated the earth more and built more upon it. Their own messengers also came to them with clear signs: God did not wrong them; they wronged themselves.  Later the evildoers met a terrible end for rejecting and [repeatedly] mocking God's revelations."  (30:9-10)