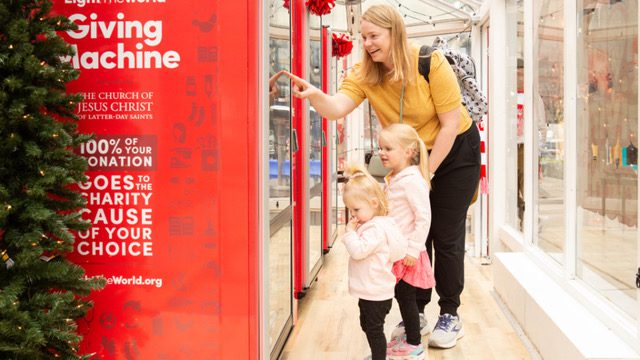 As you've probably noticed — I've scarcely been subtle or coy about it! — we are in the process of making a theatrical movie under the title of Six Days in August, and I'm urgently seeking additional funds for the completion of that venture, for which the actual filming is now approximately 82% finished.  Much still remains to be done after the filming, including postproduction, editing, distribution, publicity, and the like, and the costs for such things have only gone up since our production of Witnesses (2021) and its attendant docudrama, short video features, and websites.
That said, I'm acutely aware that there are many other worthy causes out there.  And, given the fact that we've now entered into the most important weeks of the year — in the United States, anyway — for charitable donations, I want to mention here a couple of charitable causes to which my wife and I have personally given (which I mention not to show off but to indicate that we ourselves have "skin in the game"):
A Child's Hope Foundation:  We trust this organization, partly because we know the Foundation's treasurer.  He is a former student of mine and a friend and, now, in his professional capacity, he helps us with our personal savings and retirement and, very kindly, with managing the finances of the Interpreter Foundation.  Yes, we trust him.
Bountiful Children's Foundation (formerly, the Liahona Children's Foundation):  Again, I'm personally acquainted with some of the principal figures involved in this foundation, and I trust them completely.  As I understand its mission, although the Bountiful Children's Foundation does not exclude non-Latter-day Saint children from its concern, it focuses its efforts on the Latter-day Saint community in impoverished areas.  I like this approach.  Why?  Because I don't care about people beyond my church?  Not at all.  I like it because the task is finite, and because its completion, while it will require arduous effort, is conceivable.  It's tempting, when faced with the challenge of "eliminating hunger," simply, or of "eliminating poverty," to throw up one's hands and surrender to despair.  But the goal of eliminating malnutrition and hunger among the children of the Church is achievable.  We as individuals and as families can make a difference.  And there should be no hunger among our people.
I continue to be an enthusiastic fan, too, of LDS Charities, an official arm of the Church of Jesus Christ of Latter-day Saints, and we feel not only happy but privileged to donate each year to the Church's humanitarian aid efforts.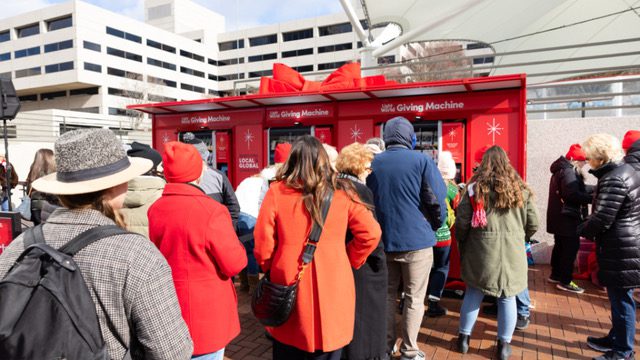 And, finally, there is this:
It's that time of year again, and the unique philanthropic "Giving Machines" movement that is sponsored and organized by the Church of Jesus Christ of Latter-day Saints — a brilliant idea, in my opinion — is going to be larger this year than ever before. Considerably larger, in fact.
For the seventh Christmas holiday season in a row, charitable giving will once again be as simple as buying a soda or candy bar. In less than a minute, holiday do-gooders can use the vending-machine-like Giving Machines to purchase items ranging from chickens and goats to blankets, hygiene kits, solar lamps, a hot meal for someone in need, polio vaccines, school desks, and even a community well.
Generating more than $22 million for charities since 2017 via individual vending machine "purchases" by holiday do-gooders, the "Giving Machines" are expanding to 41 U.S. cities (in addition to fourteen International cities) in 2023 (very nearly double the number of cities for Christmas 2022), marking the largest footprint ever for the campaign.
Each city's Giving Machines contain items for "purchase" from three international charity partners (such as UNICEF, American Red Cross, Care, WaterAid, etc.) and three hometown charity partners to benefit the local community, which allows folks to either help their neighbor around the corner or a stranger around the world. Items for purchase typically range from $7 to $200 and include everything from livestock (chickens, goats and pigs), water purification tablets and irrigation supplies, and polio vaccines to groceries for a family, clothing and supplies for homeless shelters (coats, scarves, gloves, blankets), school supplies for at-risk kids, and soccer balls for youth programs. (An example of "fun facts and stats" as well as a video link and press release to better understand the campaign can be found at the end of this note.)
This is a great Christmas tradition to continue, or to start as a family, and it's a fabulous way to engage your kids or your grandkids in holiday giving.  (It seems that Christmas didn't actually begin as a celebration of greedy materialistic consumption.  Who knew?)
For the first time ever, this year's campaign will officially kick-off in Times Square on Monday, 27 November (which is to say, on the eve of "Giving Tuesday"); the majority of the Giving Machines across America will "open for business" on Giving Tuesday.
For those who are actually based in the New York City area, there will be a press conference and a "ribbon cutting" in Times Square on Monday, 27 November, at 11 AM. at "Father Duffy Square" (46th Street and 7th Avenue, near TKTS).  Leaders from the nine national charities will be on hand to make remarks prior to the machines opening at 11:30 AM.
The Church of Jesus Christ of Latter-day Saints annually organizes the effort as an easy way for people to make donations to vetted local and global charities during the holidays. All transactions benefit charities not associated with the Church, which — and this is very, very important to understand — covers all operational costs (including credit card fees), ensuring that 100% of every donation goes to the giver's desired charitable cause.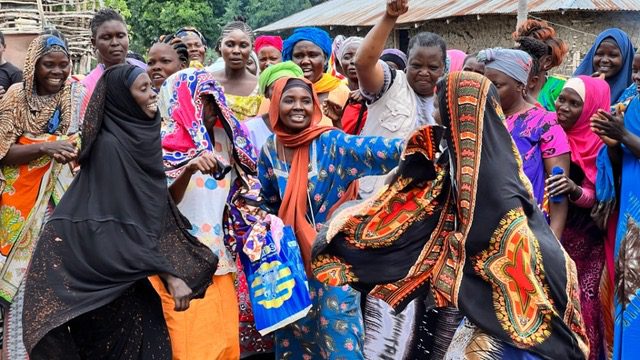 The Giving Machines debuted in 2017 exclusively in Salt Lake City, generating more than $550,000 in that first year
In 2022, Giving Machines were sited in 22 U.S. cities, along with six international cities, generating donations for 125 local and global charities. Worldwide, Giving Machines generated $6.2 million in donations in 2022 via 90,000 unique transactions.
Altogether, $22 million in donations have been generated since 2017. Examples of total items purchased include more than:
250,000 chickens
500,000 articles of clothing (coats, gloves, etc.)
10 million meals
2,600 goats
500,000 diapers
The national and global charities participating this year are:
UNICEF
American Red Cross
Care
Church World Services
WaterAid
Mentor's International
African Girls Hope
Lifting Hand's International
IDE Global
https://www.churchofjesuschrist.org/comeuntochrist/light-the-world/giving-machines
Here is the official website that, among other things, features videos about how the donations are used.  It also has an FAQ and a list of charity partners, as well as a roster of places where you can find a Giving Machine:  https://www.churchofjesuschrist.org/comeuntochrist/light-the-world/giving-machines
Here is the official kick-off news release; I hope that you will look through the still photographs and watch the short videos:  https://newsroom.churchofjesuschrist.org/article/giving-machine-2023-christmas
And here is another powerful little video, slightly more than a minute long:  "One Drop at a Time: The Giving Machines"
"What Travis Kelce, Tammy Reid and others have said about the Giving Machines in Kansas City: The wife of Chiefs coach Andy Reid, along with Tavia Hunt, announced the machines on Instagram"
Posted from Williamsburg, Virginia