This is a hard post to write.
I don't know how to unload the thoughts I have around the remembrance of events such as today, 9/11. I honor the dead, I honor those who have sacrificed for this country and I am sad at the loss of lives and the grieving of friends and family.
I do not want to take away from this event nor the events today in honor of those who were taken from us so unjustly and unfairly. Instead, I want to add to it.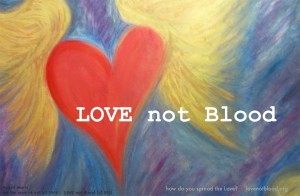 When these events are brought up in remembrance, I cannot separate my sadness, disgust, pain and fear about the senseless death I see everywhere. These feelings are compounded by the work I do as a counselor, working in the inner city of Oakland where children, mothers, fathers, grandparents and everyday people are also victims of senseless violence as well. You see, I cannot separate these tragedies as if one deserves more attention than another. Every loss of life is tragic and should be honored.
I was reading an article on OaklandNorth.net today about the statistics of homicides in Oakland (just this one city) from 2011. The article, Oakland Homicides in 2011; a Statistical Breakdown, it states, "In 2011, there were 103 reported homicides in Oakland. Most of the victims were young black males who were killed with firearms in East and West Oakland. This is a continuation of a pattern in Oakland that has been the case for years and is closely tied to the economic and social realities of young people living in the city's poorest areas.
The number of homicides in the city have been in a general decline since a peak of 145 homicides in 2006, with this year seeing a slight increase from that trend. But if there is anything that makes 2011 different than past years, it is that three of those homicide victims were children under the age of 6."
Among those three children killed was 23 month old Hiram, killed blocks away from my job while he was in his father's arms. I saw his father's face, and those of his family members, grieving in the hospital as I would walk past them to go to the hospital room of a child I knew who was shot in Oakland as well. I remember thinking how there was no parades for them, no moment of silence, no continuous news coverage.
And this brings me back to my point. Today I stand in solidarity with all of those who mourn the senseless death of those they love. No life should be taken by the hands of another and no one should have to live in a world where the value of their family and friend's lives fell short behind the barrel of a gun or the tip of an airplane.
Maybe if we stop picking one or two events to remember death, and bring it the attention it deserves every day, we might change the culture of this here world we love.
I pray for and with those who lost their loved ones from tragedy and I mourn with them. I pray for peace among all who grieve these loses and for those families I walk past on the streets who are still contemplating a world without their husbands, brothers, mothers, sisters and children. I pray for Hiram, the other children killed in Oakland, those killed on 9/11, those shot in movie theaters, in schools, in war and those wounded who are living beyond a personal type of death.
I cannot separate out the importance of death but I can celebrate ALL life. Today I celebrate life. May they all rest in peace and may we all remember why we have to keep remembering everyone.
Blessed Be.
http://oaklandnorth.net/2012/03/19/oakland-homicides-in-2011-a-statistical-breakdown/
http://oaklandnorth.net/2012/01/06/a-rise-in-homicides-including-the-deaths-of-three-children-concerns-anti-violence-proponents/