Finding reasons to connect to our gratitude can be important to the process of spiritual connection. It is the attitude of entitlement that often frustrates me when I am dealing with others in community, even within the Pagan community. I think it is important to recognize that the liberties we often take for granted are the very ones that others have to do without.
And so I have started to make sure I vocalize my own feelings of gratitude to those people, places and things that support me in my connection to myself, my loved ones and to my Gods. Without the daily reminders, it would be easy to get lost in the mundane world that often appears to be so much more overwhelming.
Here is my short list of gratitude this month:
I am grateful for my birthday this coming week, the 28th of May. The ability to be here another year with my family and friends is a blessing. I don't want to take my physical presence for granted, it is not always guaranteed.
I am grateful for my sense of connection to the divine. I live within a personal world where I can be who I am and work through my day with a divine mission in place. I know the work the Gods have me on and I am in constant negotiations with them on this project. It is a blessing to feel content within my path, and to also forge a relationship with the Gods that work through me.
I am grateful for abundance. I am not rich, but I am also not poor. I have a home, a car, a cell phone, a computer and an education. I have healthy children and a big screen TV. I have food in my fridge and a blanket to keep warm. I know the names of plenty of people that do without those very things. I am privileged.
I am grateful to know the face of oppression and not to be blind to its existence. I do not want to live in the shadows of an inaccurate impression; I instead want to have the knowledge to know what I am fighting against. Systematic and cultural oppression is alive and well in our communities. I am grateful that I have the ability to see it for what it is.
I am grateful to live in an area, and be with a mate, that allows me to live as a Wiccan in the open. I get to teach my children Pagan spirituality, I get to have my altars up and I get to wear my pentacle in my everyday life.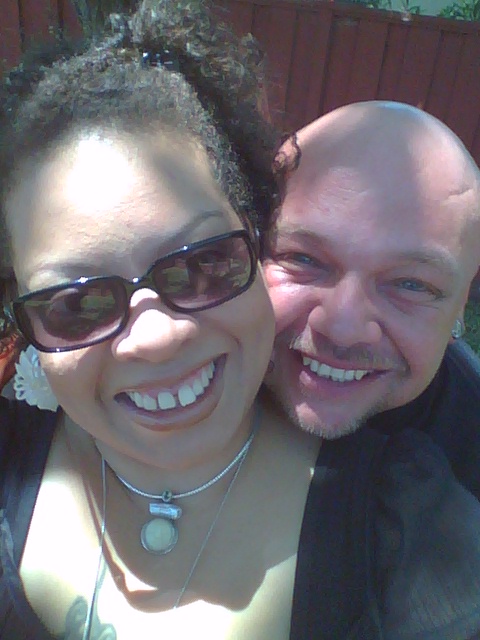 I am grateful for wonderful people in my life. My husband, the companion of my life, has shown me incredible love on my journey. Having that love has also showed me the love that I have to give, and the love I deserve in return. My husband, children and a handful of really good friends are the fuel to my fire.
I am so very grateful to live my passion. I have the chance to speak to people about their life, work with people who are strong in heart and just lacking resources. I have the opportunity to teach, write, and live my path as I see fit. I get to design the world I want to live in.
I talked in January about what I was willing to fight for in 2013. In review, I think I am on track.
I plan to continue to identify my reasons for gratitude, so that I can work in a world of hope, and apply that to everywhere else. I plan to remind myself to embrace today, and allow my gratitude to plan for tomorrow.
May we all be blessed.