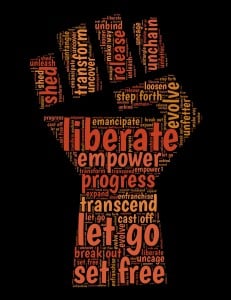 I have not written any blessings or workings this year for the 30 Day Real Black History Challenge yet, and I am already nearing the end. (Thank goodness for encores). I have come to understand that my own blockage in doing this has to do with the intense amount of grief I am holding right now, for the loss of lives that continue to happen to Black people. It is hard to think of magic when death, sadness and hopelessness continues to circle around.
I then started to think about the power in the ability to speak to grief. Often times naming what is in the space helps us to heal. Sometimes we have to put a name to what we are experiencing so that we can fully bring it into the space.
So I offer this piece that I wrote, a short blessing or prayer that can be said as a part of a ritual or a simple energy and candle lighting working. With focused and consistent love and support directed at the pain, grieving and healing of the families affected and the grieving within our communities, we can support more healing and change.
There are so many reasons for us not to ignore the significance of this moment in time, the lives that have been lost and the need for us to push change into manifestation. We need healing, our ancestors need healing, our communities need to healing, our children need healing. Maybe our collective intersection of prayers, magic, work, rituals and love can manifest a road that actually leads to some justice, equity and protection for Black people (and all marginalized peoples) in this country.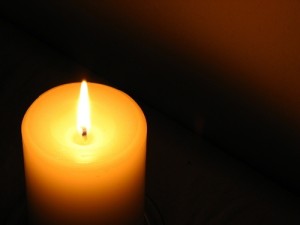 Loss of life leave a space that goes unfilled
Stories that are no longer told,
Yet in our grief we celebrate your life,
We speak of your stories, and call out your names.
Cynthia Marie Graham Hurd
Susie Jackson
Ethel Lee Lance
Depayne Middleton-Doctor
Clementa C. Pinckney
Tywanza Sanders
Daniel Simmons
Sharonda Coleman-Singleton
Myra Thompson
We give thanks for your place in our world and for the contributions that you didn't even know you would make.
As we send comfort and love to your loved ones
We send remembrance and celebrate your lives.
We light a candle for your healing and transition
For your family who must heal in your absence
And for a nation who continues to grapple with the meaning of your lives, and your deaths.
Be at peace,
Rest in love,
Transition within faith,
Rise in Power
(The 30 Day Real Black History Challenge now has it's own website and the digest posts were not posted on this site. The digests and pieces for 2013 and 2014 are still located in our archives here. All the other pieces for the 2015 #30DayRBHC are located on the website. www.30dayrealblackhistory.com)