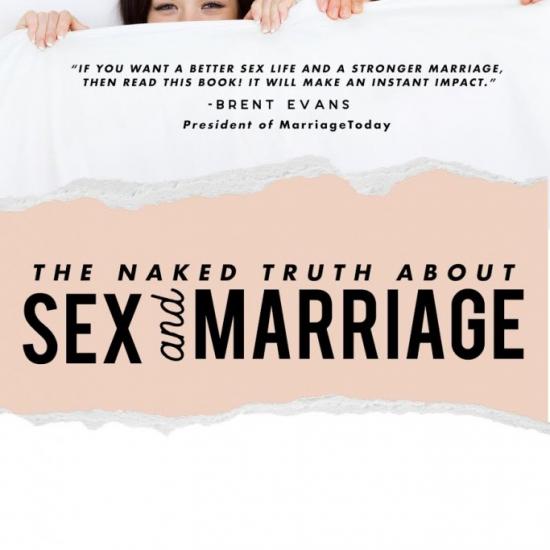 Everyday, we receive questions online related to SEX. In fact, it's the most popular topic whenever we poll our readers as to what they'd like to learn more about. Below are seven of the most important pieces of sex advice we've ever learned (and some of them might really surprise you), but before we get there, I want to share some BIG news with you…My wife Ashley and I have just released a new book called The Naked Truth about Sex and Marriage where we share Biblical principles, cutting-edge research, real-life stories from married couples plus our own experiences to answer common questions like:
*How often should a married couple make love?
*What does the Bible actually say about sex and marriage?
*How can we overcome past sexual "baggage"?
*What are the keys to lifelong love and intimacy?
*Is anything "off limits" for a married couple in the bedroom?
*Plus MANY more questions.
HERE are seven of the keys to better sex. There are MANY more than just these seven in the book, but this is a good start (in no particular order)...
1. Safflower oil (or other all-natural lubricants).
Lubricant can make a HUGE difference in the comfort and pleasure that should happen during intercourse. Many couples experience reactions or discomfort with popular lubricants like KY jelly, but there are other, all-natural options that are typically less expensive and just as effective (without as many side effects). Safflower oil is a great option. You can find it in the cooking aisle of any grocery store. It's inexpensive, it's all-natural and it's a GREAT option for a personal lubricant.
#2 might change your whole approach to foreplay…