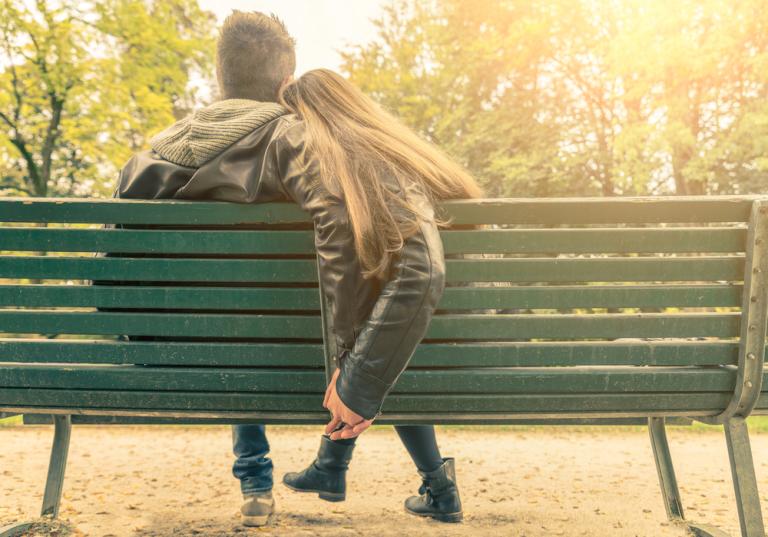 We men tend to get our priorities out of whack sometimes. We can be passionately devoted to our work, our hobbies and our favorite sports teams and still neglect the priorities that should matter most.
Being a great husband is difficult. It's much easier to coast through marriage on autopilot and settle for things being "ok" when our wives and kids need and deserve so much more from us. I'm writing this as a follow up to a post I wrote called How to be an AMAZING wife and I intentionally saved the husbands for last, because I truly believe that most problems in marriage are the husband's responsibility. I promise I'm not writing this to beat up on my fellow bros out there; I'm writing this is a call to action.
We need to "Man Up" and love our wives and kids the way they deserve to be loved. I'm writing this as a guy who needs a daily reminder of all these things myself! Here's how we do it…
1. Love your wife passionately and selflessly.
Your wife needs to know that you adore her. She needs to know that she is and always will be your Dream Girl! By your words and your actions, show her your love and commitment. The Bible calls us to love our wives like Jesus loves the Church and in case you don't know the story, Jesus willingly died a torturous death for His church. If you're willing to love your wife with that same kind of passionate, selfless love, your marriage will drastically improve.
"For husbands, this means love your wives, just as Christ loved the church. He gave up his life for her" Ephesians 5:25
2. Protect your wife.
Your wife should feel that the safest place on earth is to be by your side. She needs to feel safe emotionally, physically and financially. She needs to know that you'll protect her and honor by the words you speak about her and the words you allow (or don't allow) others to speak about her. She needs to know that you're not keeping any secrets from her that would break her trust in you. She needs to know you'd die for her if it came to that.
3. Stop acting like a kid.
Your wife doesn't need to ever feel like you're just another kid she's raising. Don't avoid responsibility, but pursue it! Stop playing video games, and looking at porn, and knowing more about your fantasy football players than you know about your own kids and making the same adolescent mistakes you made as a teenager. It's time to be a man. Our kids are watching us and by our own example we are showing our sons how to treat women and showing our daughters what they should expect from men!
4. Communicate.
Communication is vital to a healthy marriage and most of us guys avoid it like the plague. Make it a priority to have uninterrupted conversations with your wife. Turn off your smartphone and talk to your wife! When you listen to her and respond with thoughtfulness and respect, it displays your love and appreciation for her.
5. Create romance outside the bedroom.
Most of us men see sex as our primary need in marriage and romance and affection are things we'll reluctantly give if we think we'll be rewarded with sex. You need to change the way you think. Pursue her just because you love her. Be spontaneous, affectionate and romantic and do all the things you did to first win her heart, but do it all with no expectation of sex afterwards. If you do that consistently, every aspect of your marriage will improve (including your sex life). For more on this, check out our brand new video series, "Best Sex LIfe Now" by clicking here.
For more tools to help build your relationship, check out our new book "Marriage Minute: Quick and Simple ways to create a Divorce-Proof Relationship" which is now also available on iTunes for Download on iPhones, iPads and all Apple devices.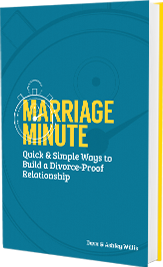 For ongoing tips and tools, you can subscribe to our email list, like my Facebook page here and also connect with me on twitter by clicking here.
If this post encouraged you, please share it using the links below.