I've experienced great success and a few embarrassing failures. . . . In essence, as much as I like to view myself as a good or even a very good leader, I'm more truthfully a blessed and broken leader, one who is daily in need of being . . . redeemed by the Spirit of God who resides in me.
Reviewed by New York Times best selling author Nathan Whitaker
At the suggestion of a friend, I put down the latest mystery/thriller that I was reading and tackled Stephen Macchia's latest offering to try and make myself at least a little better. To my wife's certain chagrin, this quest for self-improvement isn't going to be a habit.
I briefly met Stephen, the President of Leadership Transformations, Inc., and a teacher/director at Gordon-Conwell Theological Seminary, a few years ago after hearing him give a presentation on the importance of renewal, so I didn't come into this book completely cold. Well, mostly. (For what it's worth, I reviewed the book after buying it myself, reading it for my own edification, not review purposes.)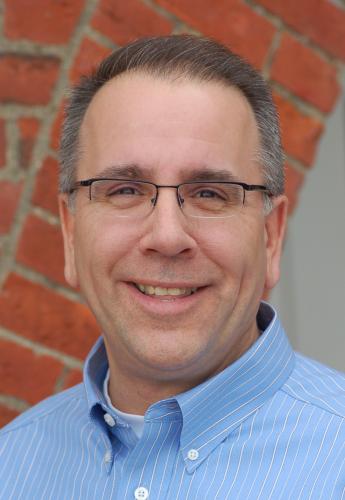 Stephen comes at the question of leadership from an unusual place in "Broken and Whole:" the "love chapter" of 1 Corinthians 13. His thirteen chapters track the various qualities of love as outlined by the Apostle Paul in the letter to Corinth, such as patience, truth, and protection.
He marries these qualities of Paul with his own transparency, sharing his own sin and brokenness in leadership. He lays the groundwork in the Introduction, writing "…I also make mistakes. I blunder. I think horrible thoughts. I'm an internal quagmire…."
This is a book that demands that I digest what I've read. Not only does it contain an explicit means for that, through its chapter-ending "Audits" of questions and reflection, but through it's depth. He simply makes me think. What does it mean to be joyful, to set aside pride (while still doing work of which I'm pleased)?
Wait until you get to wrestle alongside me in chapter three, where he picks through what it means to have a "competitive spirit." Okay, I get it. Love does not boast. But in fairness, Stephen, Paul couldn't have foreseen the advent of Twitter or my Facebook page. I mean, if I don't point out clever things I've said or written, articles or books of mine, what's the point of social media? (Is this a bad time to post my Twitter handle? Probably so.) Yet he asks me to wrestle with "self-protection" and "self-referencing," and look instead toward building community – instead of fences.
But the book isn't without encouragement. Certainly, he wants us to find and confront our human brokenness. But, as the title suggests, he also wants us to find the whole that God has created us to be. He therefore invites and encourages us to live in a space of trust, hope and joy as well.
Whether referencing Jonathan Edwards or Kintsugi (the Japanese art of mending broken pottery, as you undoubtedly knew), Stephen's examples and illustrations are wide-ranging yet clear, making for an easy read. Yet a challenging one, one that I'm going to have to undertake again.
I don't want to give too much away, but I will say this: the butler didn't do it. The authentic leader did, through examining the heart and growing into who God created.
Purchase your own copy of Steve's new book by clicking on the image below: