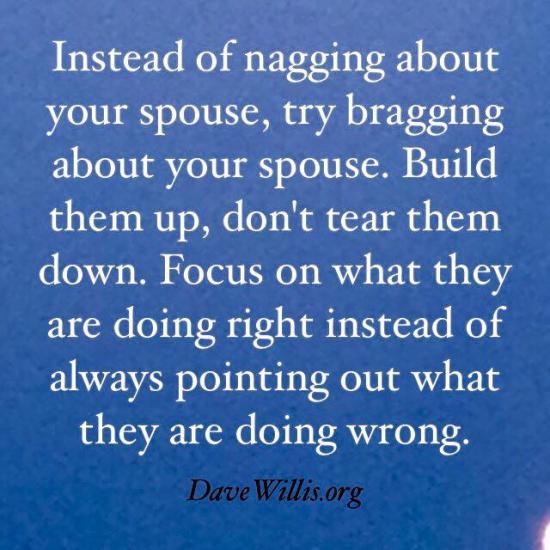 24. Instead of nagging about your spouse, try bragging about your spouse! Focus on what they're doing right instead of always pointing out what they're doing wrong.
25. When you're facing struggles, don't blame each other. Instead, work together with mutual respect to find solutions.
26. Never stop flirting with your spouse and never start flirting with anyone else!