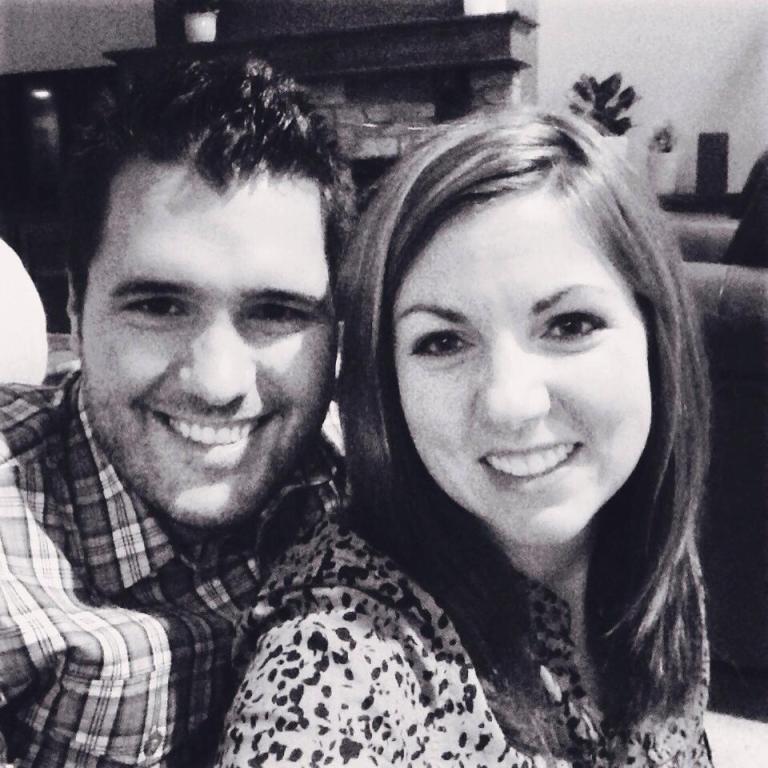 Below is a guest post from my friend Matt Brown. This could make a HUGE difference in your marriage! For more info on Matt, check out his amazing new book and his popular, previous guest post on Ten lessons learned from the first ten years of marriage or check out his bio at the bottom of this post.
Think back to your wedding day. All those people coming together, your parents sparing no expense, all to celebrate you and your spouse, and the beginning of your journey of life together. It's beautiful, but it can also be easy for it all to go to your head, thus why brides sometimes gain the term bridezilla.
It's good to celebrate love. It's good to celebrate marriage. Frankly, most of us don't do enough celebrating or parties, here in America. We can get so isolated, and busy with work and life. John Ortberg has written that the term holidays actually came from the ancient word for "holy days." There is something that is good for the soul in the ancient practice of feasting together.
It feels good when everyone surrounds us, and celebrates us on our wedding day, but there is more to life than our story. Life is not ultimately about us. Our marriages are of utmost importance, but there is a Story that is bigger. Let me explain with a recent experience that I share in my new book…
"My wife Michelle and I visited San Francisco a year and a half ago. It was our third trip to the area – we really have fallen in love with the area. On this recent trip, through an unexpected series of events, we ended up by the bay at America's Cup yacht races, where we heard the story of Alex Thomson, who had sailed solo, non-stop around the world multiple times.
To give some perspective: 3,000 people have climbed Mount Everest; 500 people have been to space; but less than 100 have sailed solo nonstop around the world. Alex had done this multiple times as part of the Vendée Globe, an 80 day solo race around the world.
Nearly half of the racers don't finish the race. Racers can't get more than 20 minutes of sleep at a time for the duration of the race because they are single-handedly racing such a large boat, which typically takes 16 or more people to sail. Racers consume more than 5,000 calories of freeze-dried food per day and endure a test of will, strength, and stamina that is unparalleled in the sports world. If the boat capsized out in the frigid waters, escape would be virtually impossible… he would die.
Thomson shares about this experience, when he's out in the middle of the ocean all by himself, as the waves pound on every side, he is "overcome with a feeling of smallness. He realizes how insignificant he is in the midst of the surging, awe-inspiring waves."
Imagine his epiphany out there in the middle of the massive Ocean! I couldn't help but think about how we all need a moment like this. Maybe not the freeze dried meals and sleepless nights, but the moment of realization, where we are overcome with the bigger Story all around us, and grasp our own smallness.
There is a bigger Story that we all need to captivate us – whether you are a single, or a married couple. Your story is important, but more importantly it should be wrapped up in the Story bigger than you. The Story of what God has done for us in the gospel, by sending Jesus to pay the price for our sins, and how God is redeeming the world as people believe in what Jesus has done.
Here are several powerful ways that God's Bigger Story impacts our marriages & families:
1. God's Bigger Story frees us from it being all about us
Nothing is more destructive to a marriage or family than selfishness. It is the hidden root behind every problem, fight and failure in marriage – and it is the root behind every divorce.
When we realize there is a bigger Story than us – a Story that we will one day answer too as we stand before God in heaven – we are compelled to live differently.
Knowing there is a bigger Story, one of a God who loves us, and a God who we are accountable to, even in the private moments of our lives, frees us from the bondage of living for ourselves. The gospel frees us from our lives being all about us, and that is very good news.
2. God's Bigger Story enables us to love each other like we should
My mom married my dad at a young age, and he quickly become her everything. It was devastating, then, when he would get angry with her, or be closed off to her. After a short time in their marriage, she felt overwhelmed, disappointed and alone. My dad couldn't give her what she ultimately needed, the kind of love and acceptance that can only be found in a relationship with Christ. My dad had moved around the country growing up as my grandparents were stationed in different cities for their work in the Navy, and thankfully, he had given his heart to Christ in a small Methodist Church in Florida. He led my mom to Christ shortly after they were married, and the dramatic changes that have taken place in my mom's life as a result of experiencing God's love would convince anyone to want the same thing.
We can love each other better, when we receive God's love. God offers His love to us in Jesus, but too many people hope it will come to them by osmosis. You don't have to be a Christian to be loved by God – He loves the whole world. He gave His own life to show His great love, even to those who reject Him. However, only when you believe in Jesus do you receive and experience God's life-transforming love. And it changes everything in your ability to love yourself, and love your spouse.
3. God's Bigger Story reminds us we are not alone
Whether you are single or married, you are never alone. God is at work for your good, when you trust in Jesus.
John Piper has said, "God is always doing at least 10,000 things in our lives, and we may be aware of 3 of them." In writing my book, Awakening, I want to help you open your eyes to what God is doing around you.
The Bible tells us over and over again that we are not alone. God is with us, watching over us, and caring for us. He is an advocate in our lives, and He is the ultimate advocate for our marriage.
4. God's Bigger Story gives us a purpose
The Bible says that "For we are God's masterpiece. He has created us anew in Christ Jesus, so we can do the good things he planned for us long ago." (Ephesians 2:10) Just think about that for a minute! God in His infinite wisdom, has good purpose for our lives and our marriages which He had planned for us long before we were around – long before the world even existed. What a big thing to be a part of!
God has a purpose for your life, and it is up to you to respond to it. I love how the Message states Romans 12:1: "So here's what I want you to do, God helping you: Take your everyday, ordinary life—your sleeping, eating, going-to-work, and walking-around life—and place it before God as an offering. Embracing what God does for you is the best thing you can do for him."
Place your story in the hands of God's bigger story, and just watch what He does!
—-
Matt Brown is an evangelist, author of Awakening, and founder of Think Eternity. He and his wife Michelle are impacting thousands of people with the gospel each year through live events and online. They also minister to more than a half million followers on social media daily.
If this post encouraged you, please share it using the links below so we can encourage others too!