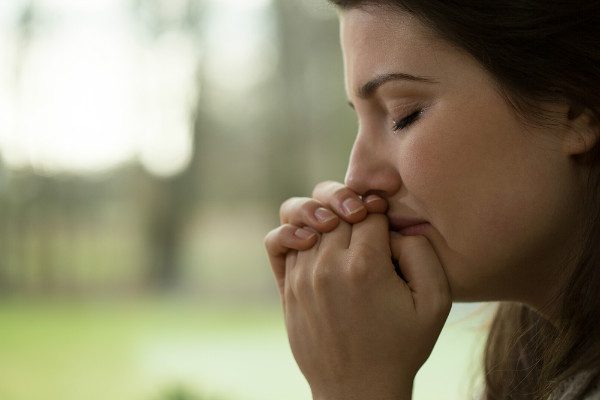 I recently heard a story from a funeral that changed my perspective about marriage. It probably sounds out-of-place talking about a funeral and a marriage lesson at the same time, but funerals have a way of bringing into clearer focus what matters most. For those of you who feel like your marriage is dead and ready for a "funeral" of its own, this is for you.
Her husband had just died and she was a grieving widow. She was surrounded by friends and loved ones including her three children and seven grandchildren. As stories were shared at the funeral, it seemed that their half-century of marriage had been perfect, but she shared a story that shocked many who heard it.
To paraphrase her words, she said, "We had many years of happiness, but we weren't always happy. In fact, though many of you don't know this and might even have a difficult time believing this, there was a time when we couldn't stand each other. We couldn't stand the sight of each other. One day, he packed a suitcase and told me he was leaving. I was thrilled. I was relieved. I was so ready to move on with my life without him. I was certain it would be a much better life than we were living together.
He did leave, and I prayed he would stay gone. I enjoyed his absence more than I had ever enjoyed his presence. After a few days, he called me and said that he wanted to come home. He wanted to work on things. I didn't want to. I felt free for the first time in my adult life. As I kept planning my future without him, something unexpected happened. I started feeling this nudge from God. I've never heard God audibly speak, but I was certain He was telling me that if I would fight for my marriage, I would be blessed. There were no promises that it would be easy, but only that it would prove to be worth it in the end.
I'm here to say it was worth it in the end. Our life and our legacy would have been so different had we parted ways. Our kids grew up in a unified home and now they're all in strong marriages which they credit to our example. Over time, my husband and I overcame our struggles together and became best friends in the process. We grew closer with every passing year. It's heartbreaking to say goodbye, but I know that because of God's grace, this goodbye isn't the end of our story. I can't wait to see him and hug him on the other side. In the meantime, I'll be thankful everyday for the decision we both made when we thought our marriage was over. Fighting for our marriage is the best thing we ever did."
If YOU find yourself in a place where your marriage feels dead or your spouse has "checked out" and even if you feel like you're the only one fighting for the marriage, please don't lose hope. Do all you can do to fight for the marriage. In the end, it might prove to be the greatest decision of your life. Please visit FightingForMyMarriage.com for some practical tools to help you get started.
IF THIS POST ENCOURAGED YOU, PLEASE SHARE IT USING THE LINKS BELOW SO WE CAN ENCOURAGE OTHERS TOO!