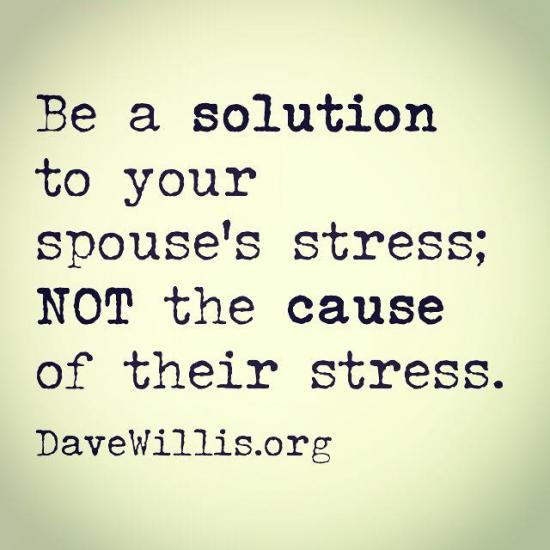 2. Take an honest self-assessment of any areas where you're intentionally or unintentionally harming the marriage instead of helping it. This doesn't mean you're saying your spouse is blameless and it doesn't mean you're agreeing with all their criticisms of you. It simply means you're taking responsibility, accepting accountability and taking action.
It's not ever easy to look for our own faults and shortcomings, but this is an important part of the process. It's particularly more difficult when your spouse is discouraging, insulting and/or always pointing out places you're failing (from his/her perspective). I'm NOT saying you should beat yourself up here and I'm not saying you should take responsibility for things you haven't done, BUT I am encouraging you to look for areas where you could potentially make positive changes that might bring about positive changes in the marriage.
#3 can help identify some practical solutions to the current situation...